How Axios Austin readers coped with power outages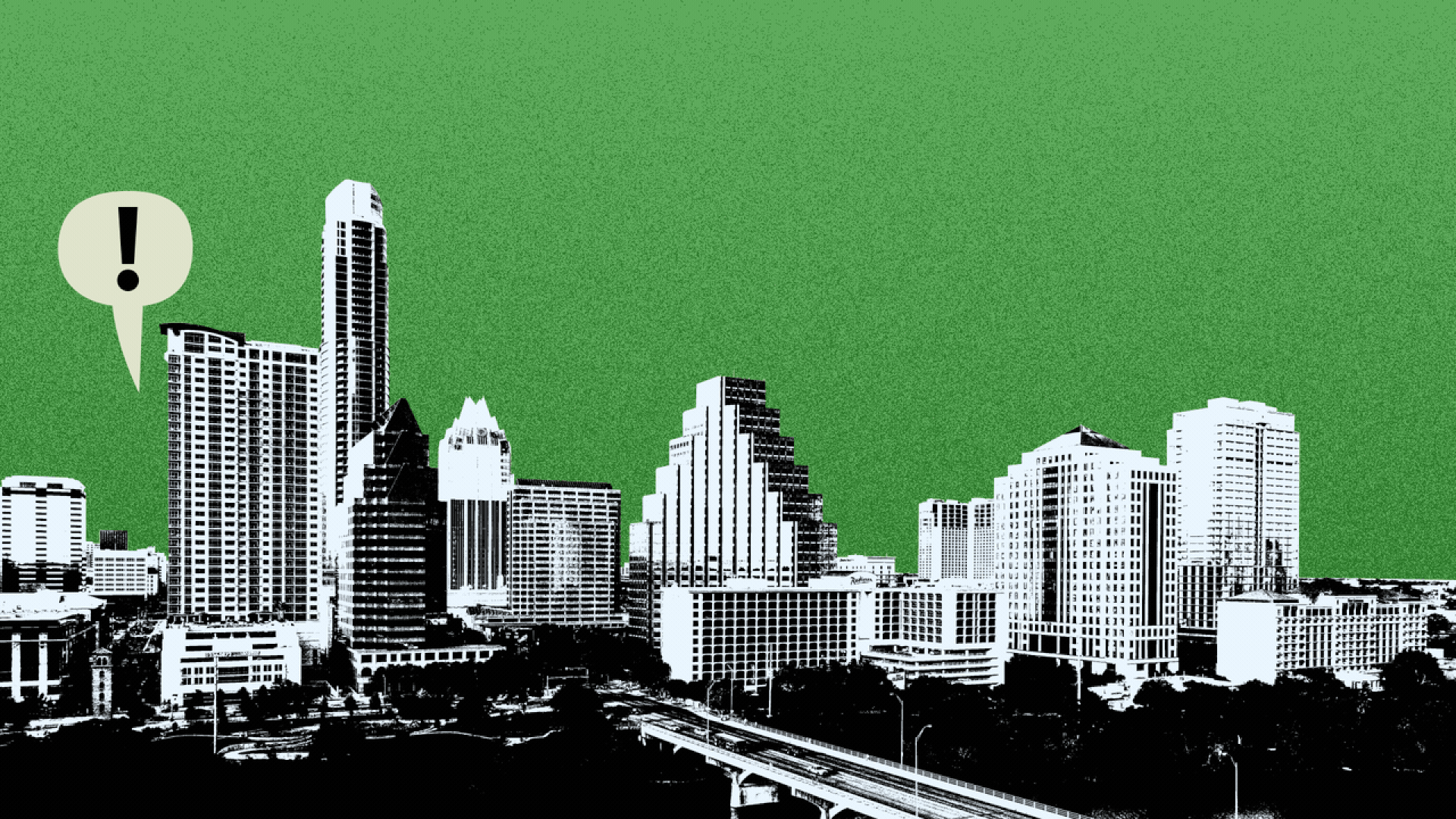 More than 250,000 Austin energy customers lost power during last week's ice storm — about half of all homes in the city — and 20,000 Austin Energy customers remain without power.
The big picture: We asked how you dealt with the blackouts, the second time in as many years that the city has faced widespread power outages.
What you're saying: Many readers only recently got power restored, while others are creeping toward hour 150 without it.
We've been without power since around 4:40am Wednesday. I was awake at the time preparing for a 6am work call with a prospect overseas," Casey C. told us.
Details: Readers showered at friends' homes, broke out the heating pads and thanked their gas stoves.
"Power went out at 6:02 on Wednesday and because I have two dogs and didn't want to intrude on others I stayed put. Rest of the week I worked and showered at friends and went back home to 20+ candles and a cold house," Lucy H. said. "Bottom line is the 'Austin Energy GM' needs to go and I want to see disaster planning start now. ... Lived here 16 years and this was a mess!"
"The outages impacted my household for 40 hours starting around 6am on Wednesday," Sarah M. told us. "My wife and I wore our Comfy Hoodies so we were warm, our fish tanks got big plastic bags of hot water to warm them, the cats got small heating packs to lay on and they cuddled together, the dog wondered why we were being extra boring, and our poor snake had to be put in a small plastic tub with the same hot water bags as the fish. Fun times!"
"My first instinct when my power went out was to makeshift pour-over coffee with a big plastic cup, coffee filter and a teapot — this not only affirmed my caffeine addiction but also secured my stance on the gas stove debate (long live the gas stove)," Anna Rose Pardue said.
Some of you were less bothered: "These extreme weather events challenge everyone, including the utility companies," Leah K. wrote. "Ice on trees and power lines will happen. Some will lose their power, mostly the fault of a cruel mother nature. That is just the way it goes. Perhaps communication could've been better but expecting perfect conditions in an ice storm is just unrealistic."
The bottom line: Shannon W. went five days without power, making trips to the Capitol, coffee shops and even her salon to charge electronics. 
"All in all, the '21 freeze helped prepare us, and all the boil water notices we've lived through, too."
More Austin stories
No stories could be found
Get a free daily digest of the most important news in your backyard with Axios Austin.