University of Texas releases unredacted NIL service contract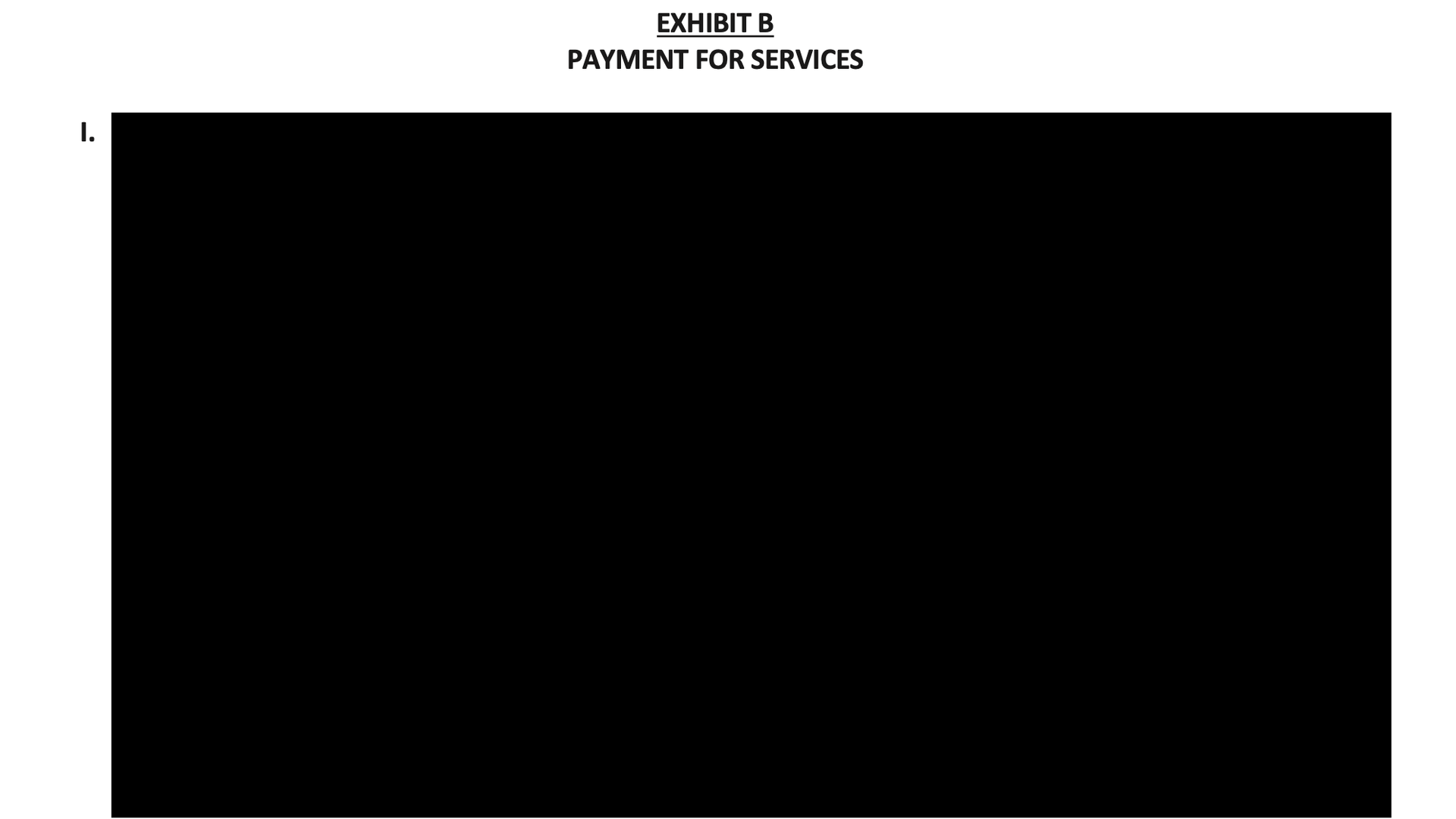 More than a year after Axios asked the University of Texas for a contract with a firm that offers advice on handling the new frontier of student-athletes and sponsorship money, the state attorney general's office forced university officials to fork over an unredacted copy.
Why it matters: University administrators officially took no stance on the full release of the contract, but they acknowledged they defer to business interests who want information kept under wraps and asked for an opinion from the attorney general — instead of simply releasing it to the public.
Details: UT officials had refused to tell Axios Austin how much the university was paying a firm called Altius Sports Partners to consult on name-image-likeness issues involving student-athletes.
A couple years ago the NCAA, under public and court pressure, relaxed rules that had prevented student-athletes from making a buck off their name, image or likeness.
UT athletes earned more than $2 million in NIL payments during the first athletic year since the rule change, the American-Statesman reported last year.
What they're saying: Asking for an opinion from the attorney general "is a punt and a weak excuse," Kelley Shannon, executive director of the Freedom of Information Foundation of Texas, tells Axios.
"It's not following the intent of the law, that super-public information" — such as the total price of a government contract or service deadlines — "should be released right away," she said, citing a 2019 law authored by then-state Sen. Kirk Watson — now Austin's mayor.
"What we see, and what we find very troublesome, is governmental entities — not just UT — sitting back and letting private companies control everything when it comes to what the public knows," she said.
The other side: Altius had argued that disclosing the information would "cause substantial competitive harm."
Altius offers guidance on how to approach name-image-likeness issues as universities navigate academics, NCAA compliance, social justice issues and the COVID-19 pandemic, per company officials.
The agreement with UT was a "starter deal," the company wrote to the attorney general's office, "meaning it was significantly lower than market value as the firm builds a foundation in the NIL marketplace.
"The release of the compensation payable to ASP will cause substantial harm in that if other institutions are able to cite the amount payable from UT to ASP, this has the effect of setting an inappropriate ceiling for what ASP can charge its clients," Courtney Brunious Chief Operating Officer of Altius Sports Partners, wrote to the attorney general's office in September.
"It also chills the market and lowers the compensation for NIL services, creating a race to the bottom for which NIL service providers will be forced to drop out of the market altogether, leaving institutions without necessary services," Brunious continued.
However, citing state law that requires state agency contracts that don't involve competitive bidding be posted on the internet, and requirements that final contract pricing and other key information be made public, the attorney general's office ruled that chunks of the redacted contract had to be unredacted.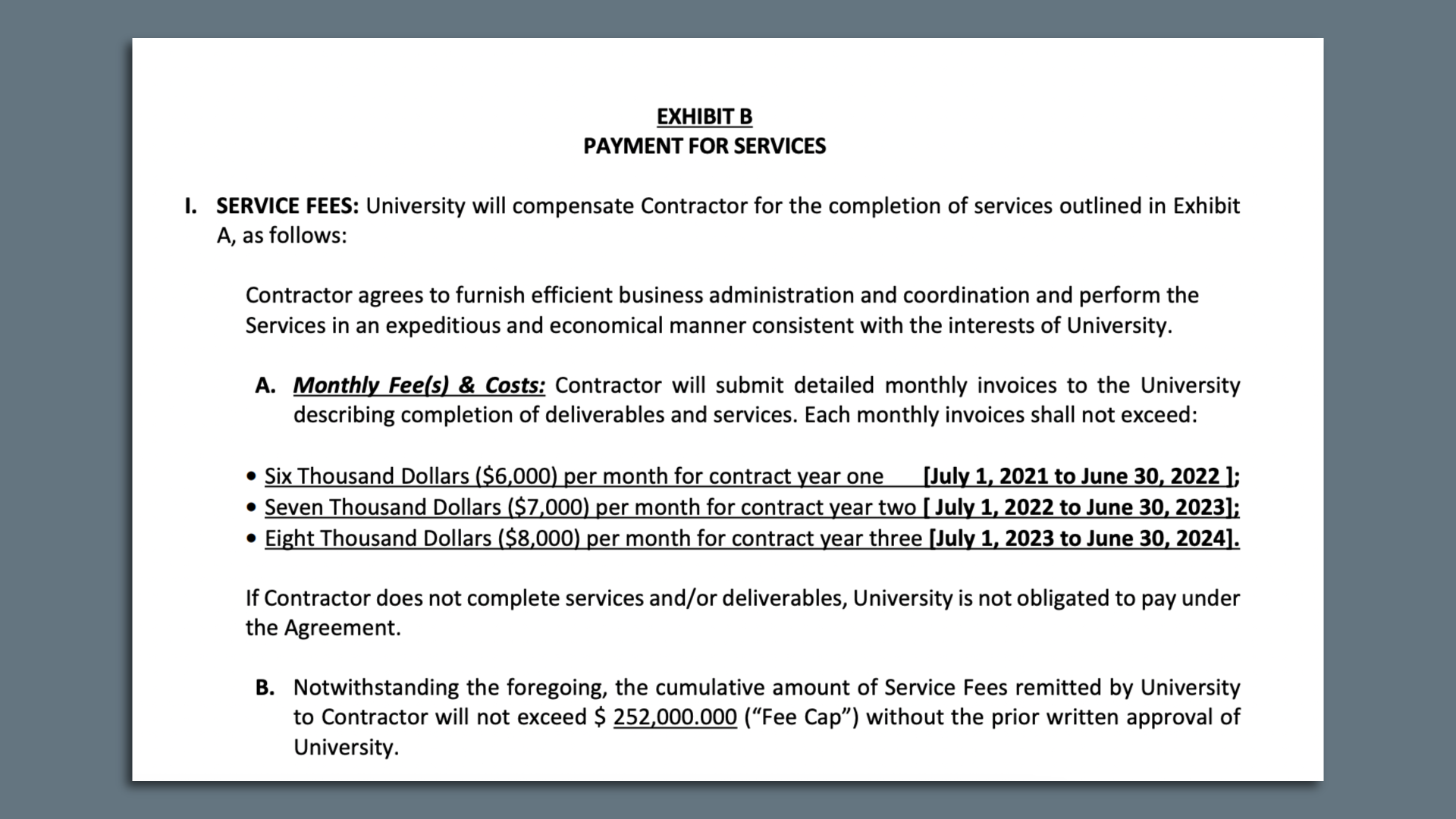 UT is currently paying Altius $7,000 a month, per the contract, which sees the university paying up to $252,000 over three years, per the unredacted document turned over to Axios.
The university agreed to pay Altius an initial fee of $15,000, per newly unredacted information.
Of note: Revenue generated by the athletics department is used to pay the Altius contract, according to university officials.
The big picture: Open records issues remain a legal battleground in Texas — and are sure to bubble up again in the new session of the Texas Legislature.
More Austin stories
No stories could be found
Get a free daily digest of the most important news in your backyard with Axios Austin.