Axios interviews: Lance Armstrong, Part 2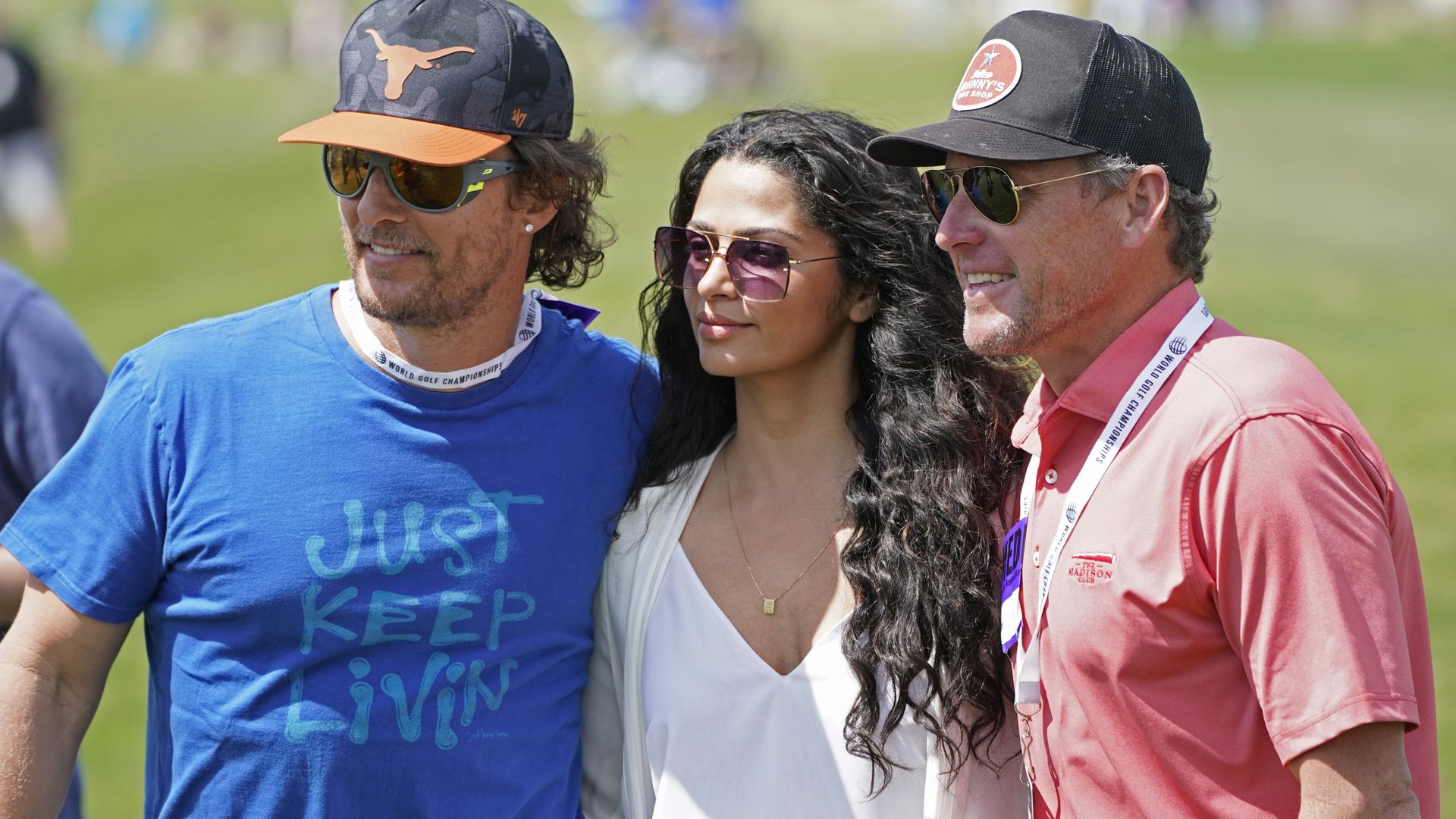 Last week, we caught up with Lance Armstrong, who just celebrated his 50th birthday, to talk about aging, competition, the present and future.
Here's more of our interview with the former competitive cyclist, who decamped to Colorado a couple of years ago but still frequently visits Austin, the town he long called home.
Your long-time buddy Matthew McConaughey has been flirting with a run for governor. Is he going to do it?
I've never asked him. If he wants to do something, he'll certainly try to do it. I don't know he'd enjoy that at the end of the day. If he said, 'I've thought about this, prayed about it, talked to my friends and family,' I'd support him. It wouldn't be a stunt or a dare. He would be fully in it.
Do you miss the intensity of the celebrity you once had?
I never liked that part of it. The good thing is it's now way more subtle and chill and respectful.
Travis County prosecutors recently dropped sexual assault charges against your son. Did you or your family or legal team press the accuser to bow out or offer her any kind of settlement? (The Travis County DA has not responded to Axios requests for why the charges were dropped.)
For starters they should never have been brought. That was two young people in a consensual relationship. There was only a potentially criminal case. There was no civil case, so nothing to be settled. There was an incredible amount of exculpatory evidence that was withheld.
It was incredibly hard for my family. He was so strong. I don't want to make light at all of a serious investigation and a serious problem in our society. But that didn't happen in this case. Luke Armstrong is an amazing kid. He had everybody stand up for him. For me it was 50-50 — half my friends stood up for me, half didn't. Everyone knows him to be a great young man, the great kid he is.
So no money ever passed hands?
No, not at all. And we never met anybody from that side.
The facts bear out that Luke Armstrong was totally innocent, but any search on his name means he will be affected for a long time.
Your trips to Austin — and around the world: How much has your investment in Uber made these sorts of things possible? (Armstrong invested $100,000 in Uber in 2009, when the company was valued at $3.7 million.)
Yeah, the Uber investment has let me do all sorts of things that might not otherwise happen.
You've always been very tech savvy. What's the first app you look at in the morning?
What I've tried to do the last six months is not look at anything on an electronic device, especially when the brain's working its way up. I get out of bed. I make a cup of coffee. I just think it's super unhealthy to immediately look at a screen.
Does it matter to you that the bikeway in Austin is still named after you? (There were calls to strip the name after Armstrong admitted to doping.)
It absolutely does, 100%. I ride it most trips I come down. I give full credit to Lee Leffingwell for leaving that name up there. He was still mayor when everything went down, and he had been a transatlantic pilot. And he told me: 'I've been on flights across the Atlantic, and if you're over the ocean and a warning light comes on, you just keep flying the plane. You're not going to crash it in the ocean — and I intend on continuing to fly this airplane.'
More Austin stories
No stories could be found
Get a free daily digest of the most important news in your backyard with Axios Austin.