Axios interviews: Lance Armstrong, Part 1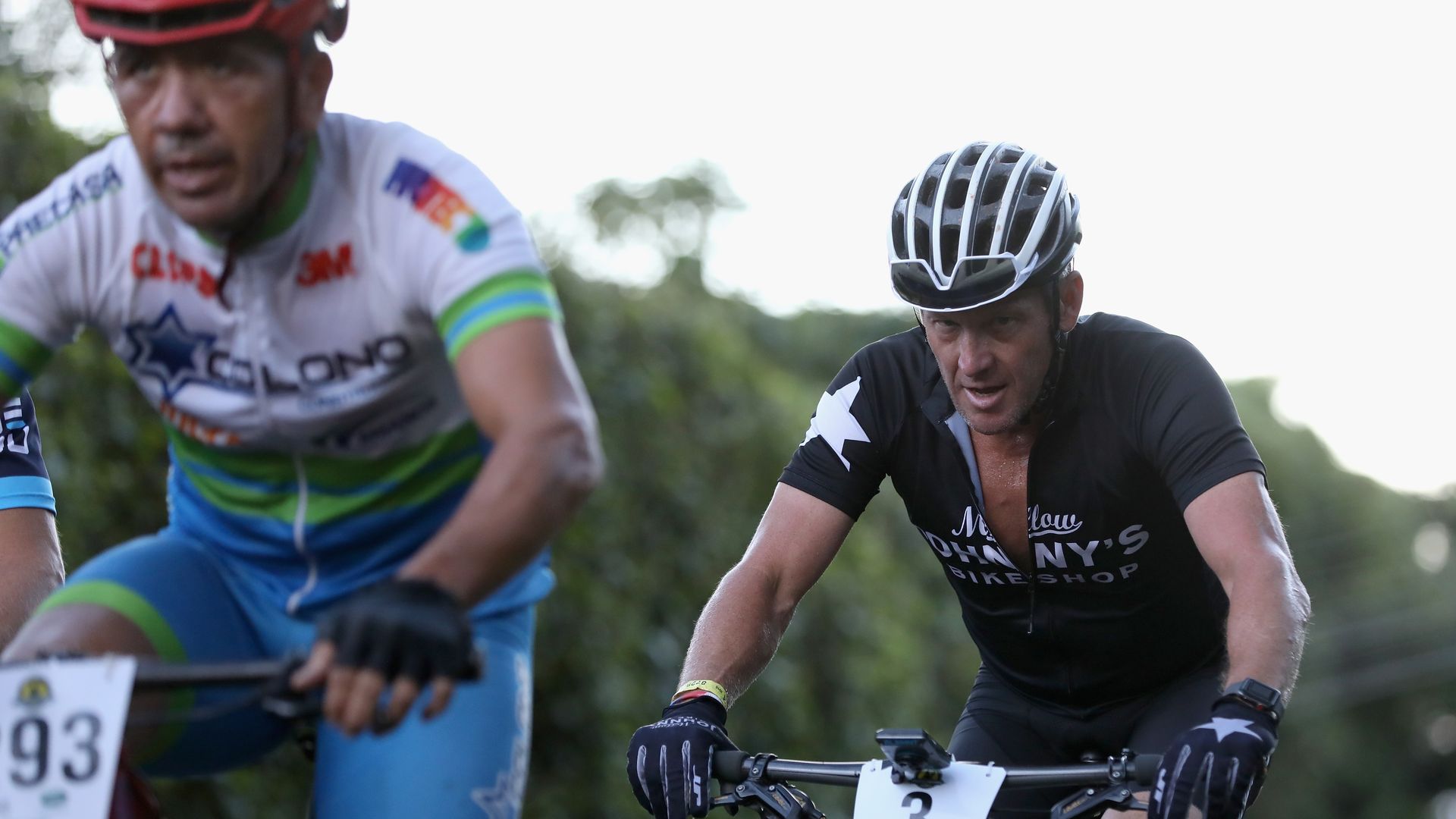 Lance Armstrong just turned 50.
Context: The former competitive cyclist, who remains a hero in some quarters and scorned in others, now lives full time in Aspen, Colorado, and hosts an interview podcast — but at least a half-dozen times a year he returns to the city he long called home, and whose national profile rose with his star.
We caught up with the famed figure, who won seven tour de France titles before the honors were stripped over a doping scandal, to ask about the city whose bikeway is still named for him.
(Full disclosure: When Asher was diagnosed with testicular cancer in 2006, a mutual friend alerted the cyclist, who helped arrange an appointment with a specialist in Indianapolis.)
What brings you to town?
Really our friends and our kids' friends. We have a ton of buddies to hang out with.
Do you still own property here?
Mellow Johnny's is the only foothold we have here. Like anybody in Austin who sold a home two years ago, we wildly regret it.
Where do you stay? Where do you like to eat?
The Hotel San José. The last time, the Saint Cecilia. We've also stayed at the Commodore Perry. There are all these cool, funky places Austin now has.
But it's always hard to unpack a bag in a city you consider your home. Last time in town we went to this great tapas-like place on South Congress — Aba. My favorite is to sit at the bar at Jeffrey's. You have the same menu as the restaurant, but it's lower key.
You turned 50 in September. What would 25-year-old Lance make of you now?
I think he'd be moderately pleased. Honestly, I don't feel a ton different than when I was 25, apart from the hours I spent on the bike. I'm 15 pounds heavier, and the hills hurt a lot more.
How are you tracking your workouts?
For the bike, I use my Hammerhead head unit that syncs with Strava automatically. I've also recently started riding ZWIFT, which I have found to be a blast.
You have a famously competitive itch. What do you do these days to scratch it?
Not much, actually. It wasn't like a light bulb moment, but I kind of realized, it just felt like time, at 50 years old. My brain is too competitive. The body won't keep up with the desire. Racing against a 21-year-old who trains like a monk, you just have no chance.
And it's not satisfying for you to win the 50-59 age group at some local competition?
I never considered myself an age-group athlete.
Don't miss more of Lance Armstrong's sit-down with Axios next week.
More Austin stories
No stories could be found
Get a free daily digest of the most important news in your backyard with Axios Austin.