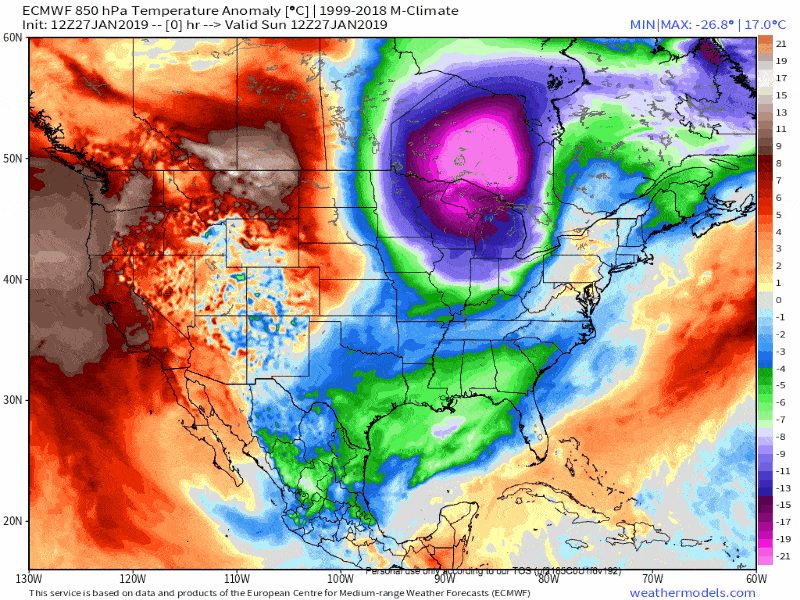 Temperature anomalies at about 5,000 feet, showing the Arctic outbreak (purple and blue). Graphic via Weathermodels.com
If you're 25 or younger and live within a large swath of the Midwest — from Minneapolis to Chicago — this week will feature the coldest temperatures of your life as a lobe of the polar vortex plunges south out of the Arctic.
Why it matters: The frigid outbreak, which has already begun in parts of Minnesota and Wisconsin, will be life-threatening and disruptive for tens of millions of people this week. Wind chills on Wednesday morning in parts of Illinois, Wisconsin and Minnesota are likely to approach the minus 50s°F to minus 60s°F. Such conditions can cause frostbite in just minutes and will likely force the cancellation of schools across the region.