Omicron still driving COVID infections for second holiday season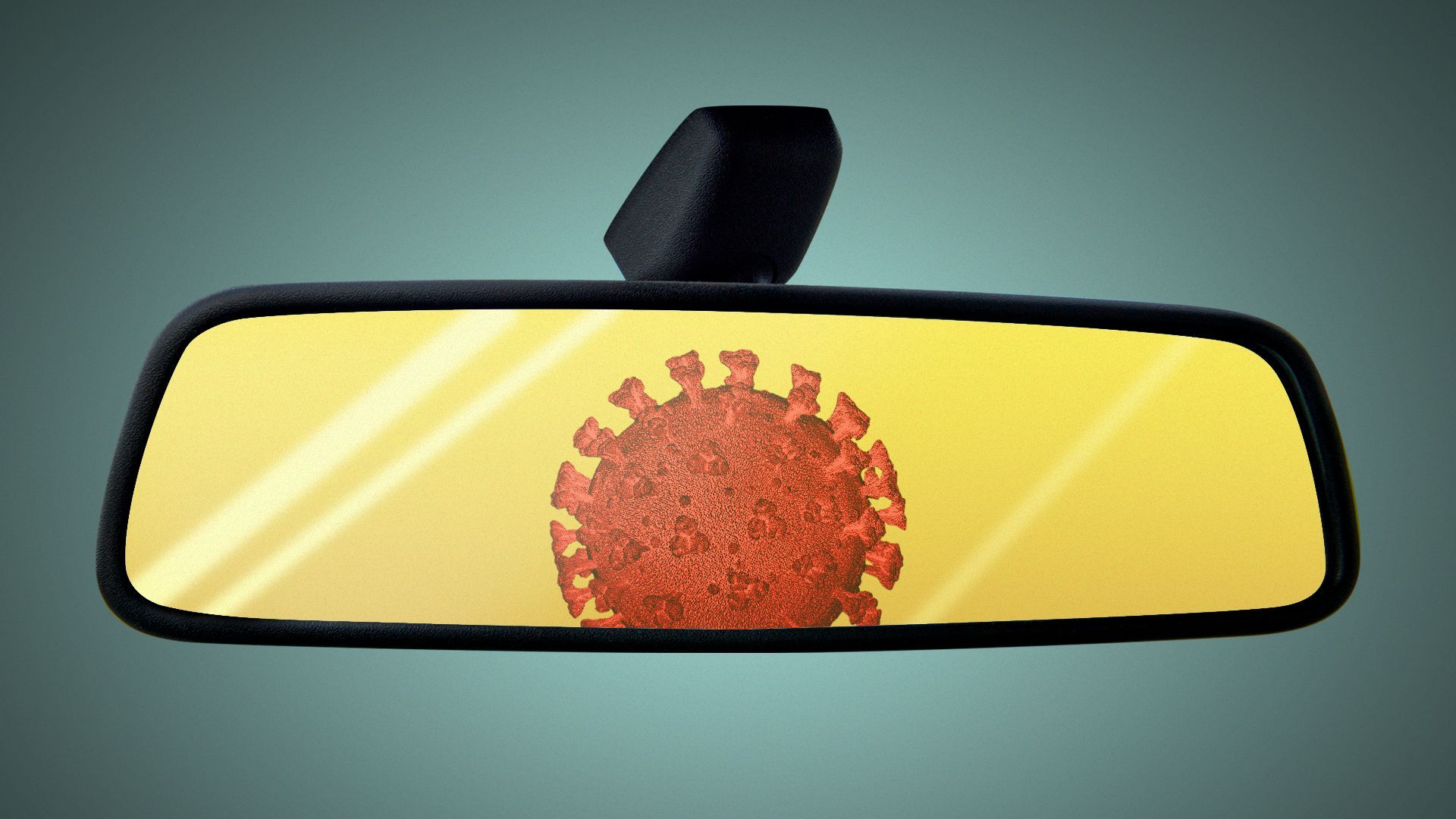 With the holidays approaching, it may be the first time in years that COVID-19 is not a predominant concern – but the Omicron wave of the pandemic is not exactly over.
The big picture: In the two years since Omicron emerged, it has continued to rank as the predominant strain in the U.S., and its subvariants are now driving most of the country's coronavirus infections.
State of play: COVID-19 is circulating in every country and remains a threat, Maria Van Kerkhove, the WHO's technical lead on COVID-19, said in an update Tuesday.
Infection from the variants now in circulation can cause anything from asymptomatic infection to severe disease, pneumonia and death, she explained.
Luckily, she added, most people are experiencing less severe symptoms because they have population-level immunity from vaccination, prior infection, or both.
Zoom in: Case rates are not as high as this summer, but experts expect they may rise during the winter as they have the past three years, given colder weather that drives people indoors and holiday gatherings.
Flashback: Omicron was first identified in November 2021, and by December, the variant was sending daily case numbers in the U.S. to over a million.
In 2022, several subvariants began to appear. COVID-19 cases started to increase in late October and peaked in early December.
Where it stands: This August, a new Omicron strain called EG.5 (or "Eris") became the dominant strain in the U.S.
Then at the end of the summer, HV.1 emerged and now accounts for the highest proportion of cases with about 30% of all COVID infections in the U.S., per data from the Centers for Disease Control and Prevention.
Experts are also now monitoring another new strain called BA.2.86 (or "Pirola"), which was designated by WHO as a "variant of interest" Tuesday.
What they're saying: "We have to remain vigilant because the virus is circulating, it's evolving, it's changing, and we have to make sure that we use these tools that do exist to keep people safe," Kerkhove said.
Tools include vaccination, masking in crowded areas, improving ventilation and physical distancing when possible, she said.
Go deeper: Omicron was the deadliest pandemic wave for cancer patients
Go deeper