Omicron was the deadliest pandemic wave for cancer patients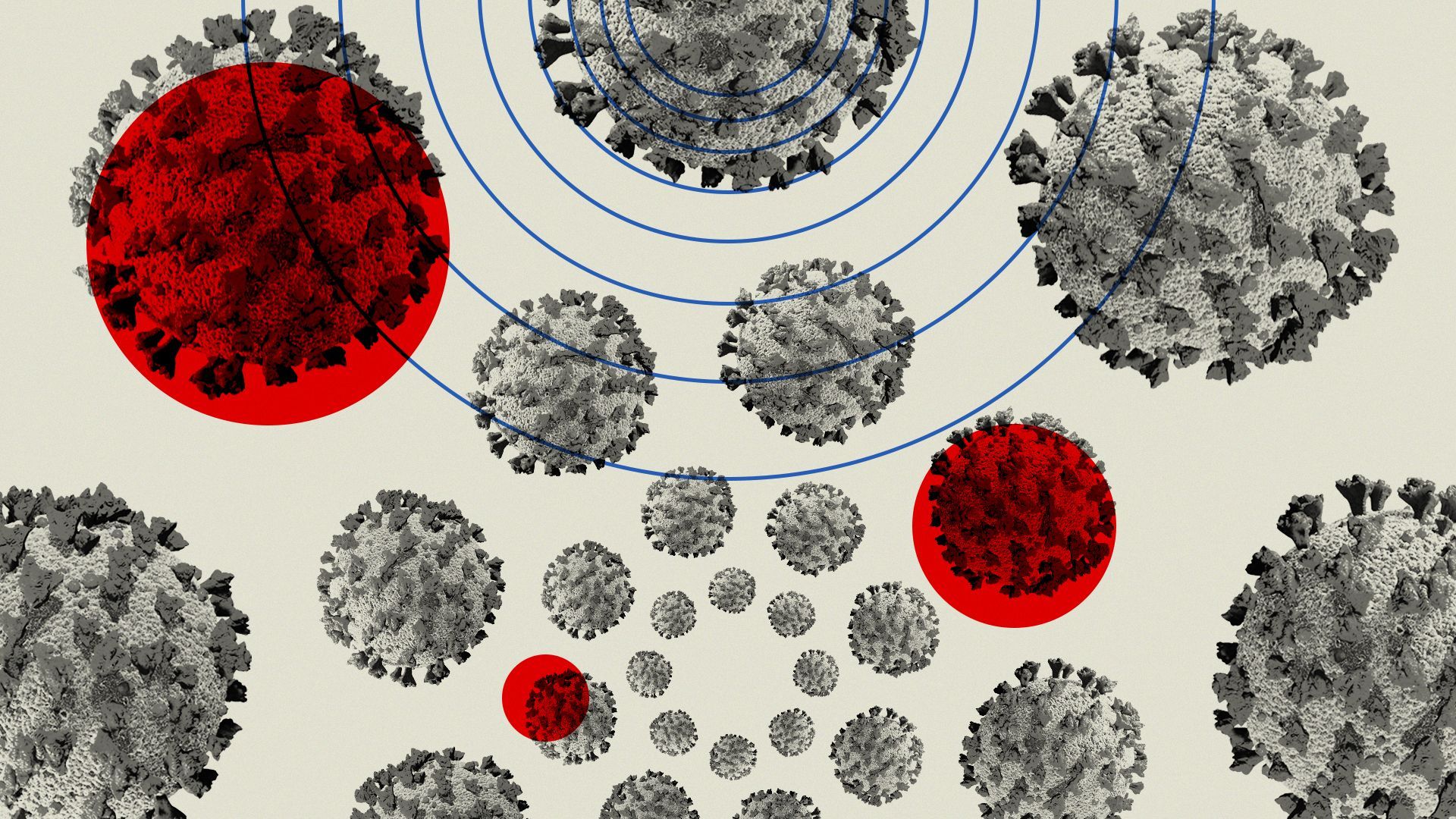 The Omicron wave of the pandemic was the deadliest for cancer patients, reinforcing how much high-risk individuals can succumb to COVID-19 strains that pose less severe threats to the rest of the population, according to research in JAMA Oncology.
What they found: Mortality for cancer patients overall was 4% higher during the winter Omicron surge that peaked in January 2022 compared with when the original, or wild type, lineage of the virus was peaking in January 2021.
The death rate was 38% higher for people with lymphoma, consistent with earlier findings of reduced vaccine effectiveness against the Omicron variant in those patients.
In contrast, there were 29% fewer COVID deaths in the general population during the winter Omicron period compared to the wild-type period.
Between the lines: The disparities for cancer patients arose from Omicron's increased transmissibility, the relaxation of public health measures to contain the virus and the reduced effectiveness of COVID vaccines in patients with cancer, the researchers wrote.
Monthly COVID deaths among cancer patients younger than 50 were 64% higher during the peak of Omicron than during the peak of the wild-type wave.
For the general population, COVID deaths were highest during the Delta variant wave for individuals aged 60 or younger and highest during the wild-type period among individuals 60 and up.
Catch up quick: We've previously written how the pandemic disrupted cancer treatments for millions of Americans and led health care providers to speed up efforts to shift care from hospitals and clinics to patients' homes.
The JAMA Oncology study points to the need for continued vigilance as stealthy new variants emerge.
"Strategies to protect those at highest risk should remain a high priority, even during future pandemic waves with less virulent SARS-CoV-2 variants," the authors wrote.
Go deeper