Immunocompromised worry they're getting left behind again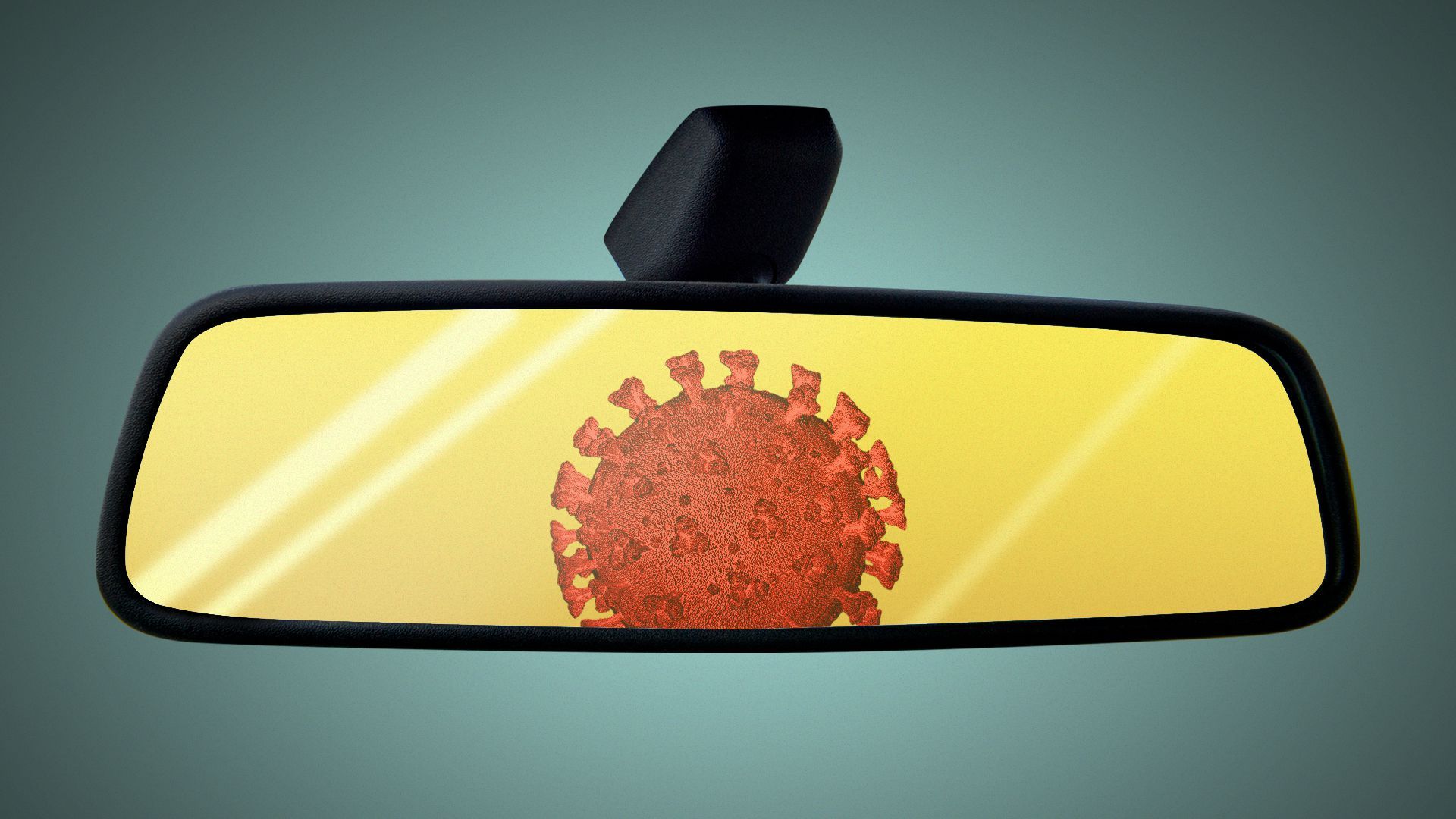 The end of the COVID public health emergency is near, but that's small consolation to the estimated 7 million to 10 million immunocompromised Americans who are soldiering on with a dwindling number of tools to protect them.
The big picture: The immunocompromised — estimated to make up about 3% of Americans — have largely been an afterthought throughout the pandemic, patient advocacy groups say.
And with masking and social distancing increasingly in the rearview, there's a concern America is moving on without recognizing the needs of those who remain at high risk.
What they're saying: "People who are immunocompromised don't have that luxury," Lynn Albizo, vice president of public policy at the Immune Deficiency Foundation told Axios.
Driving the news: Last month, the FDA pulled its emergency use authorization for the antibody treatment Evusheld, which helped bolster immunocompromised defenses, saying it worked on fewer than 10% of the circulating variants in the U.S. causing infection.
State of play: Individuals considered to have a weakened immune system include those with cancer, lupus, or who received an organ transplant. Others in the cohort are taking immunosuppressive drugs after receiving CAR-T or stem cell therapies or are actively being treated with high-dose corticosteroids.
The CDC's guidance for immunocompromised people is to get a vaccine, which not all immunosuppressed people respond to, and to take basic public health precautions like hand washing, masking, staying in well-ventilated spaces and knowing their testing and treatment options.
Paxlovid, an antiviral drug, can interact with medications some immunocompromised individuals take, which can remove another choice.
Yes, but: Clearly COVID is a very different disease than three years ago with more widespread natural immunity, vaccines and treatments that are effective on broad swaths of the population, Leana Wen, an emergency physician and public health professor at George Washington University, said in a Washington Post opinion.
It's all the more reason that as we unwind COVID-era policies, the country should concentrate on efforts to find ways to protect the most medically vulnerable, she argued.
By the numbers: Amid news reports of a "tripledemic" of viruses spreading, more than 6 in 10 immunocompromised people said they were more likely to take precautions such as wearing a mask in public or avoiding large gatherings, a Kaiser Family Foundation poll out this morning found.
State of play: A study published in PLoS Medicine last week offered more conclusive evidence of the risk of hospitalization and death faced by immunocompromised individuals.
Between January 2020 and February 2022, immunocompromised patients in the U.K. were 1.4 times more likely to die in the hospital than those with regular immune systems.
What to watch: A recent JAMA systematic review of clinical trials testing the use of convalescent plasma — a type of antibody therapy once considered in the early days of the pandemic — was linked to improved survival among immunocompromised patients with COVID.
After earlier questions about plasma's value, the study could pave the way to re-introducing the treatment option in the U.S.
Go deeper