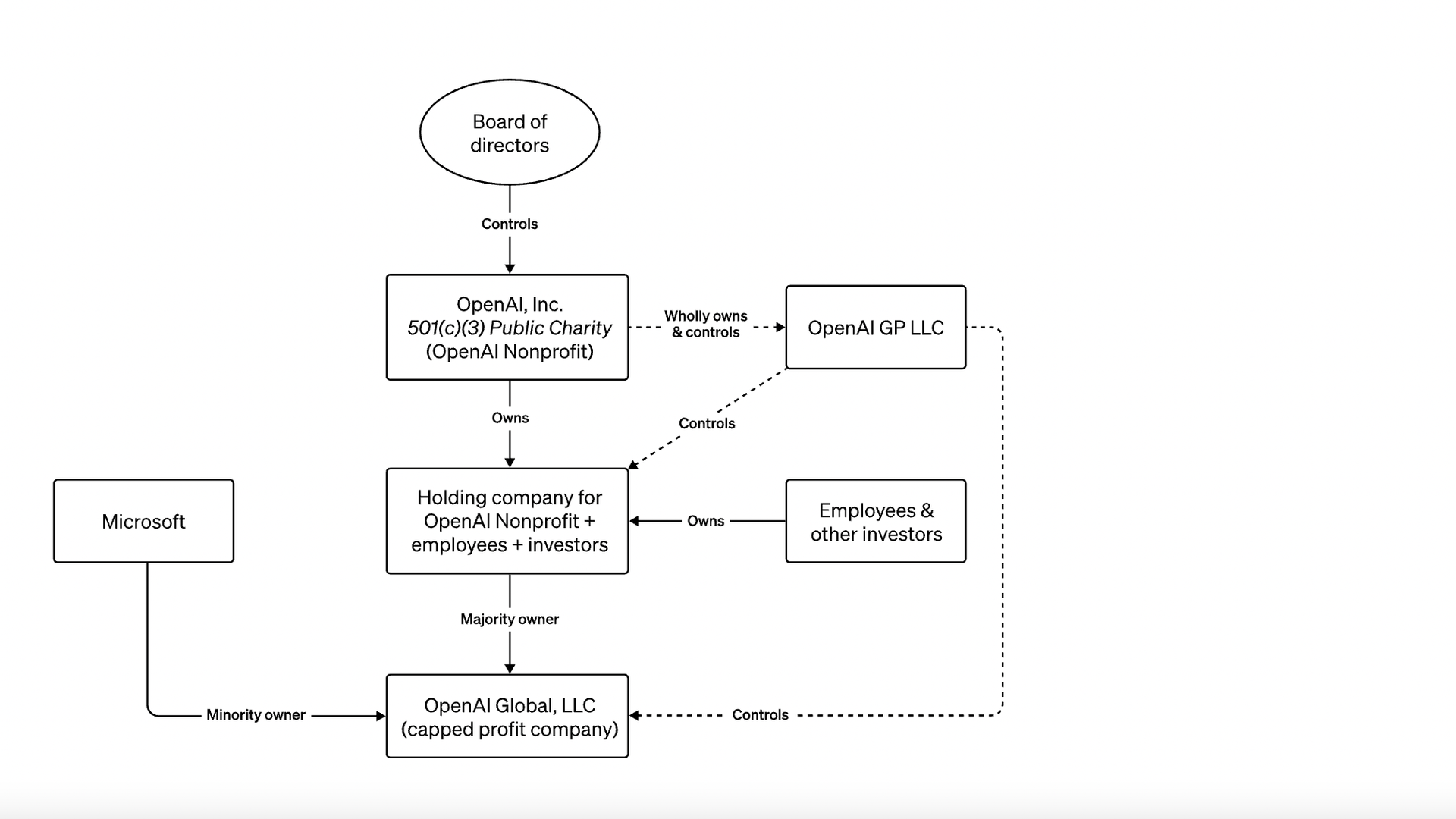 If you need a refresher on OpenAI's structure after CEO Sam Altman's ouster, here's one.
Of note: Microsoft — OpenAI's biggest collaborator and investor in its for-profit arm — was blindsided by Altman's exit, only learning about the move a minute before the public announcement.
For more information on the ChatGPT parent's structure, give this more detailed overview on its website a read.
Go deeper