Food influencers warned by FTC over paid social media posts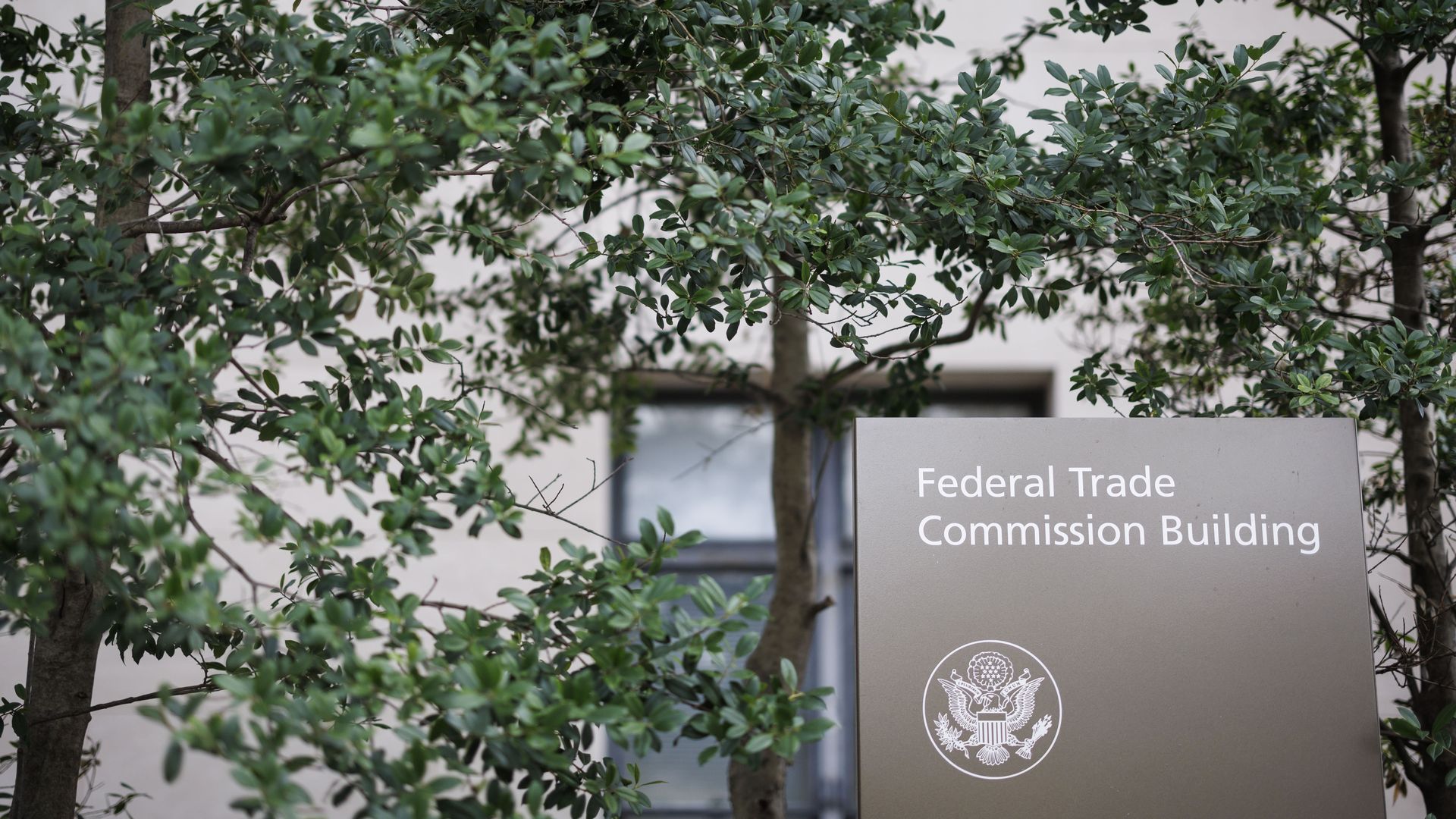 The Federal Trade Commission has issued warnings to two trade organizations and a dozen nutrition influencers, warning them about failures to properly disclose paid promotional posts.
Why it matters: The move could establish stronger standards for how social media influencers promote certain foods by making the funding behind paid posts more transparent.
"It's irresponsible for any trade group to hire influencers to tout its members' products and fail to ensure that the influencers come clean about that relationship," Samuel Levine, director of the FTC's Bureau of Consumer Protection, said in a press release Wednesday.
Marion Nestle, a professor emerita of nutrition, food studies and public health at New York University, told Axios the FTC's actions were "fantastic," adding that "what was happening was really deceitful and unethical in my view."
The letters warned the trade groups and influencers about their TikTok and Instagram posts promoting the artificial sweetener aspartame and certain sugary foods.
The FTC claims the industry groups — the American Beverage Association and Canadian Sugar Institute — potentially violated federal law by failing to properly disclose that they'd "apparently hired" the influencers to promote the products.
"Each of the warning letters identified what appeared to be paid posts that either did not disclose a material connection, or that contained disclosures that may be inadequate," the FTC said.
The letters warned recipients that they risked incurring penalties of up to $50,120 per violation in the future.
The letters also requested that the recipients contact the agency and outline actions they plan to take alleviate the FTC's concerns.
Between the lines: Given that social media has proven to be an "enormously effective way of promoting products," the FTC's actions are likely to "fine-tune" the relationship between these companies and influencers, rather than dissuading them from using influencers, Nestle said.
Zoom in: In a letter to the dietician Cara Harbstreet — who has more than 35,000 followers on Instagram and more than 38,000 on TikTok — the FTC singled out posts she made in July "endorsing the safety of aspartame," noting that she was seemingly paid by American Beverage to make the posts.
Harbstreet told Axios in a statement that she shares the FTC's goals of ensuring transparent disclosures and combating misinformation.
"Conflicts of interest are not something I take lightly and I have stringent standards in place to determine which partners I work with," Harbstreet said, adding that she is committed to complying with the FTC's guidelines "to the fullest extent."
"I stand behind what the evidence currently indicates regarding the safety of aspartame," she added.
Catch up quick: Apartame was classified as possibly carcinogenic by the World Health Organization's cancer agency this summer, though it said more research was needed.
The Food and Drug Administration disagreed with the agency's conclusion to class aspartame as a possible carcinogen to humans.
Aspartame is found in many diet drinks, breakfast cereal, and dairy products like yogurt, according to the WHO.
What they're saying: American Beverage told Axios in a statement that it "took proactive, prudent and meticulous steps to be transparent about our partnership with credible experts who spoke to the science behind the safety of aspartame and the FDA's determination that it is safe."
"Importantly, no question has been raised about the substance of these posts," they added.
The Canadian Sugar Institute did not respond to Axios' request for comment regarding the FTC's actions.
State of play: While the FTC has previously sent letters and taken enforcement actions against social media influencers for their food product posts, this marked the first time it sent letters to food industry groups who allegedly paid for the posts, Mitchell Katz, an FTC spokesperson, told Axios.
During the pandemic, for example, the FTC sent warning letters to more than 500 individuals and companies concerning "products deceptively marketed as able to effectively treat or cure coronavirus," including horse milk, Katz said.
"I don't think we'd be able to say that this part of broader effort in this area, but the FTC's guidelines for online influencers are an evolving document and are updated regularly," a FTC spokesperson told Axios.
Go deeper