The rise of the anti-influencers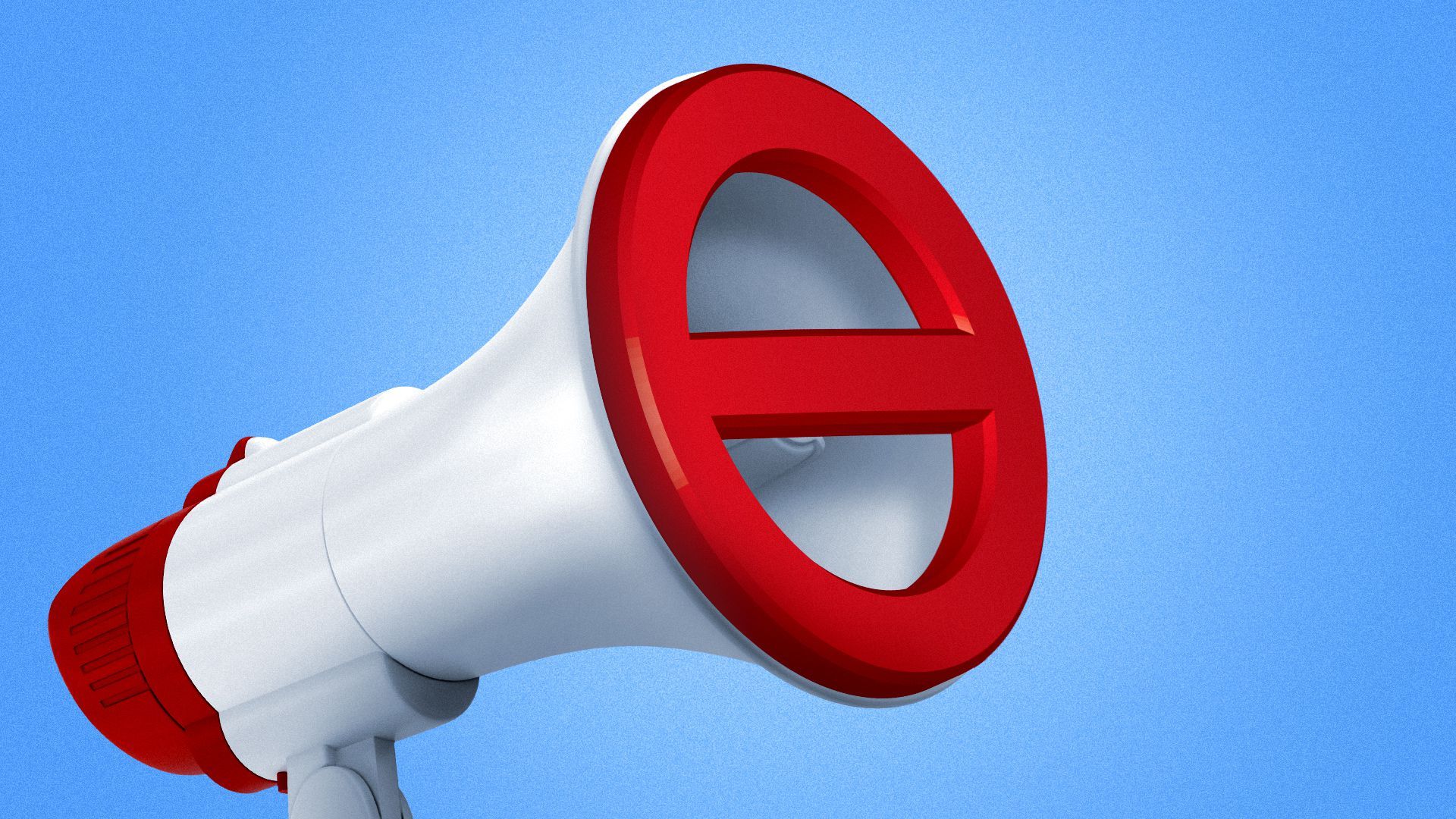 Millions around the world have built careers out of influencing — getting us to buy things.
Now a new trend is on the rise: "de-influencing."
What's happening: On TikTok and on Instagram, more and more people are using their platforms to tell fans what not to buy to push back against the growing pressure to spend more and more cash to hop on viral trends.
Why it matters: It's a real threat to the $16 billion influencer marketing economy if the trend of rising above the influence spreads — and lasts.
By the numbers: Social media and commerce have become inextricably linked.
The number of American consumers who research products on social networks has increased 42% since 2015, according to GWI, a market research firm.
And shopping after being influenced by social media often leads to snap decisions. Gen Z — the generation most deeply steeped in social commerce — is 23% more likely to make impulse purchases, and 27% less likely to spend time finding the best deals, per GWI.
But now, "we're seeing social commerce go through a recession for the first time," says Chris Beer, an analyst at GWI.
The number of Gen Zers interested in influencers has dropped 12% since 2020, and the number who take note of what influencers wear has fallen 16% since then, per GWI data.
As a result, influencers — and others — are making viral videos listing trendy makeup products or shoes that aren't worth the money, or what to cut when planning trips or weddings.
"People don't want to look like they're going out and spending cash," says Beer.
"The hashtag #deinfluencing has racked up more than 76 million views on TikTok," notes Today.
What to watch: whether Gen Z's fatigue with overconsumption outlasts the current economic situation.
Go deeper