House Ethics chair moves to expel George Santos from Congress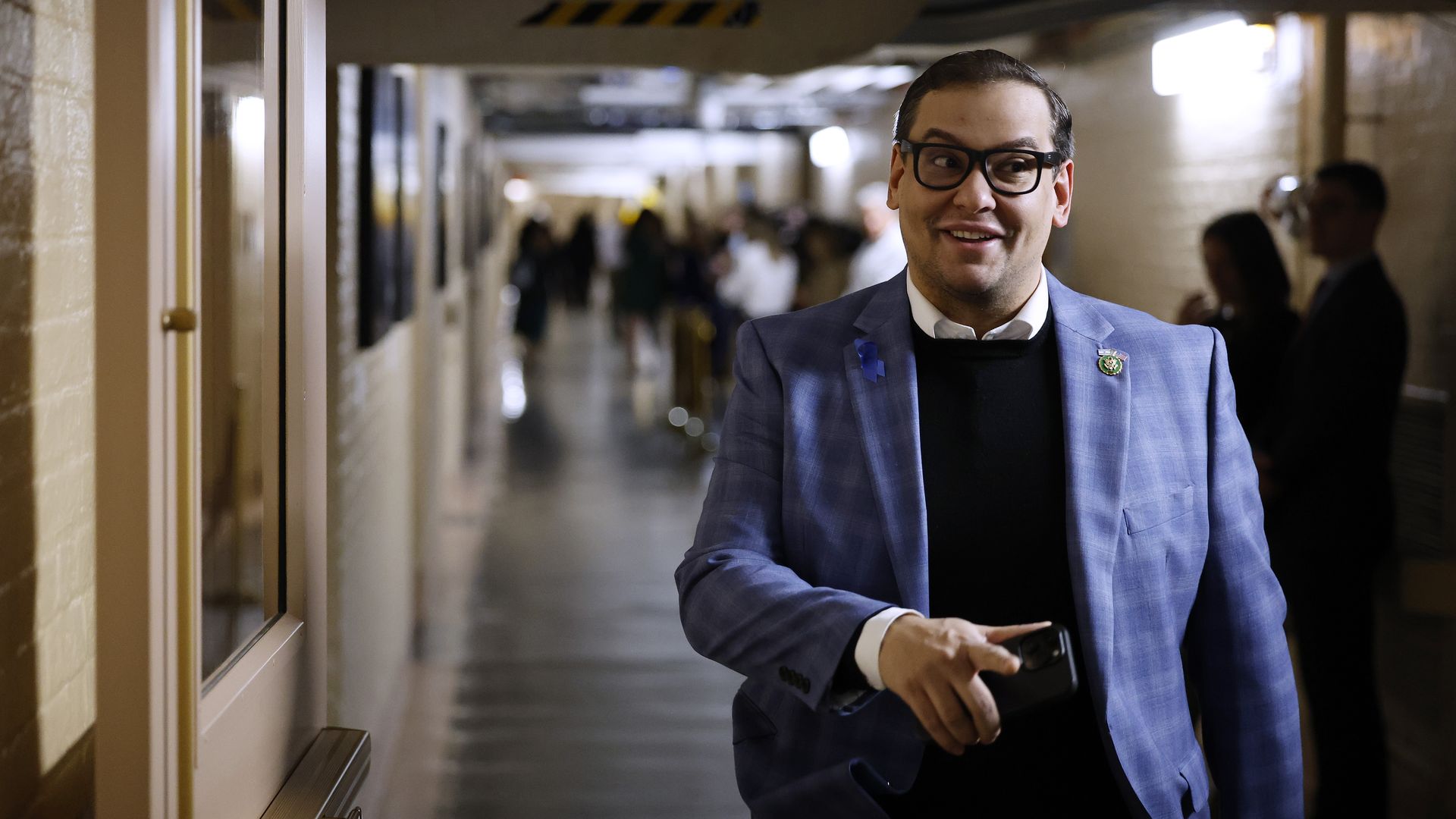 The chair of the House Ethics Committee on Friday introduced a measure to expel Rep. George Santos (R-N.Y.) from Congress after a report from his panel outlined "uncharged and unlawful conduct" by the embattled Long Islander.
Why it matters: It may actually result in Santos' ouster if he doesn't resign first, with dozens of House members who previously voted against expulsion now saying they will support the move.
"It was premature when the House held an expulsion vote several weeks ago before the Ethics Committee had completed its investigation," Rep. Brendan Boyle (D-Pa.) told Axios in a statement. "Now that the Ethics Committee has done so ... I will vote for expulsion."
Driving the news: Rep. Michael Guest (R-Miss.) introduced a 5-page resolution which references both the committee's findings and the charges in Santos' two federal indictments.
"Representative Santos must be held accountable to the highest standards of conduct in order to safeguard the public's faith in this institution," the measure says.
Guest, in a statement, said that the evidence uncovered by his panel "is more than sufficient to warrant punishment and the most appropriate punishment, is expulsion."
"So, separate from the Committee process and my role as Chairman, I have filed an expulsion resolution," he said.
Yes, but: Guest did not introduce the resolution as a so-called "privileged" motion, meaning the House isn't bound to vote on it within two days of returning after the Thanksgiving recess.
Raj Shah, a spokesperson for House Speaker Mike Johnson (R-La.), released a statement on Thursday calling the Ethics Committee's findings "very troubling."
"As members from both parties, members of the Ethics Committee and Representative Santos return to Congress after the Thanksgiving break, Speaker Johnson encourages all involved to consider the best interests of the institution as this matter is addressed further," Shah said.
What we're watching: Santos, in a post on X Thursday, said he "will continue to fight for what I believe in and I will never back down," announcing a press conference on Nov. 30 – two days after the House is scheduled to return to session.
"I encourage ALL members of the press to attend," he said.
Go deeper