Exclusive: Apple to pause advertising on X after Musk backs antisemitic post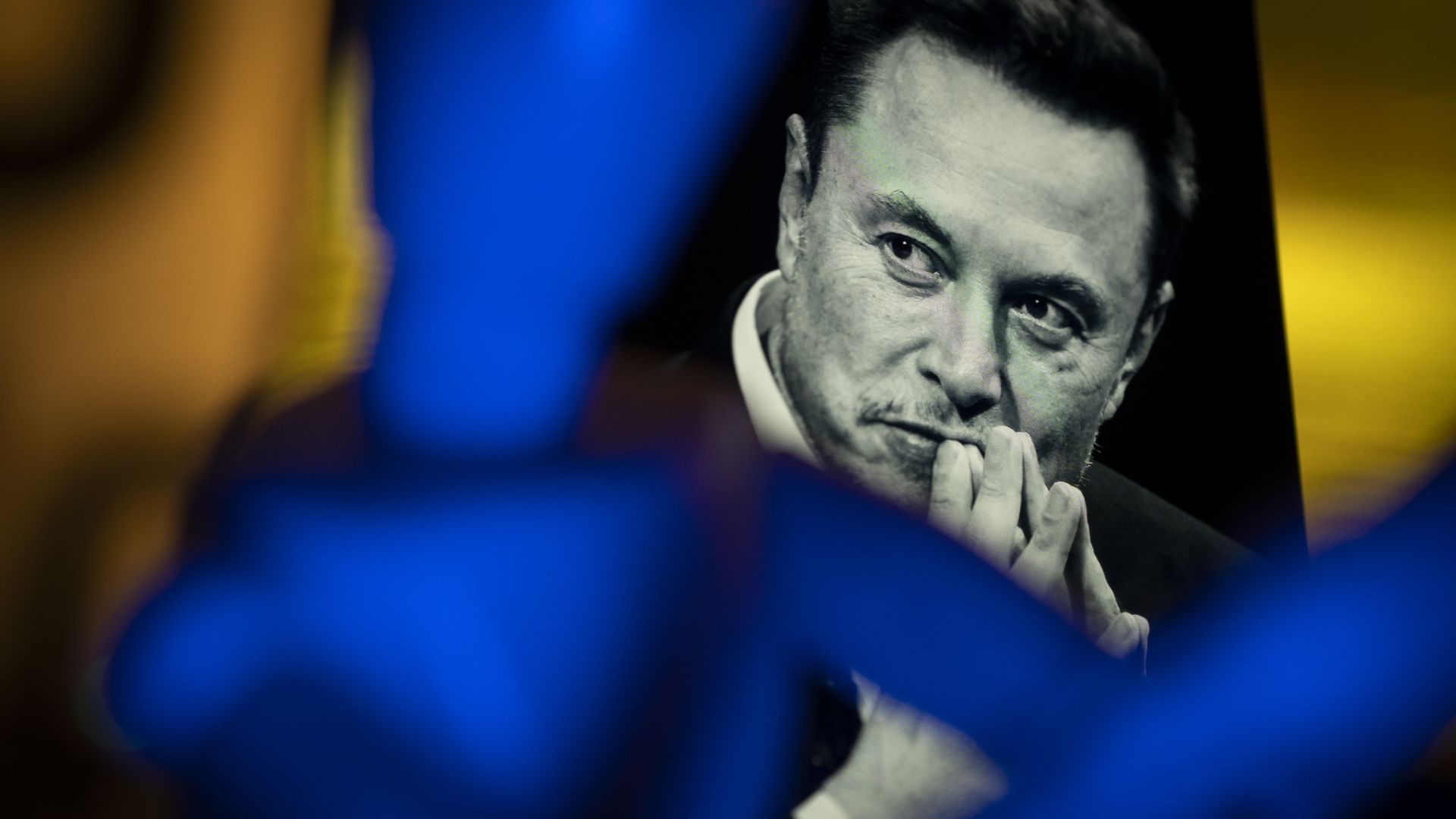 Apple is pausing all advertising on X, the Elon Musk-owned social network, sources tell Axios.
Why it matters: The move follows Musk's endorsement of antisemitic conspiracy theories as well as Apple ads reportedly being placed alongside far-right content. Apple has been a major advertiser on the social media site and its pause follows a similar move by IBM.
The big picture: Musk faced backlash for endorsing an antisemitic post Wednesday, as 164 Jewish rabbis and activists upped their call to Apple, Google, Amazon and Disney to stop advertising on X, and for Apple and Google to remove it from their platforms.
The left-leaning nonprofit Media Matters for America published a report Thursday that highlighted Apple, IBM, Amazon and Oracle as among those whose ads were shown next to far-right posts.
State of play: Musk posted to X on Wednesday "[y]ou have said the actual truth" in response to an X post that claimed Jewish communities support "dialectical hatred against whites."
That drew widespread condemnation, including from the White House. "It is unacceptable to repeat the hideous lie behind the most fatal act of Antisemitism in American history at any time, let alone one month after the deadliest day for the Jewish people since the Holocaust," White House spokesperson Andrew Bates said in a statement.
Meanwhile, X CEO Linda Yaccarino said in a Thursday post that the company has been "extremely clear about our efforts to combat antisemitism and discrimination," adding: "There's no place for it anywhere in the world — it's ugly and wrong. Full stop."
What they're saying: An X executive told Axios on Thursday night that the company "did a sweep on the accounts that Media Matters found and they will [no] longer be monetizable" and that the specific posts it highlighted will be labeled "Sensitive Media."
"The X system is not intentionally placing a brand actively next to this type of content, nor is a brand actively trying to support this type of content with an ad placement," the executive continued in the emailed statement.
X did not immediately respond to a request for comment about Apple's decision.
What to watch: This could be the start of an advertising exodus. Lions Gate Entertainment is also pulling all advertising from X, a spokesperson confirmed to Axios.
Go deeper