IBM suspends advertising on X as Musk faces antisemitism backlash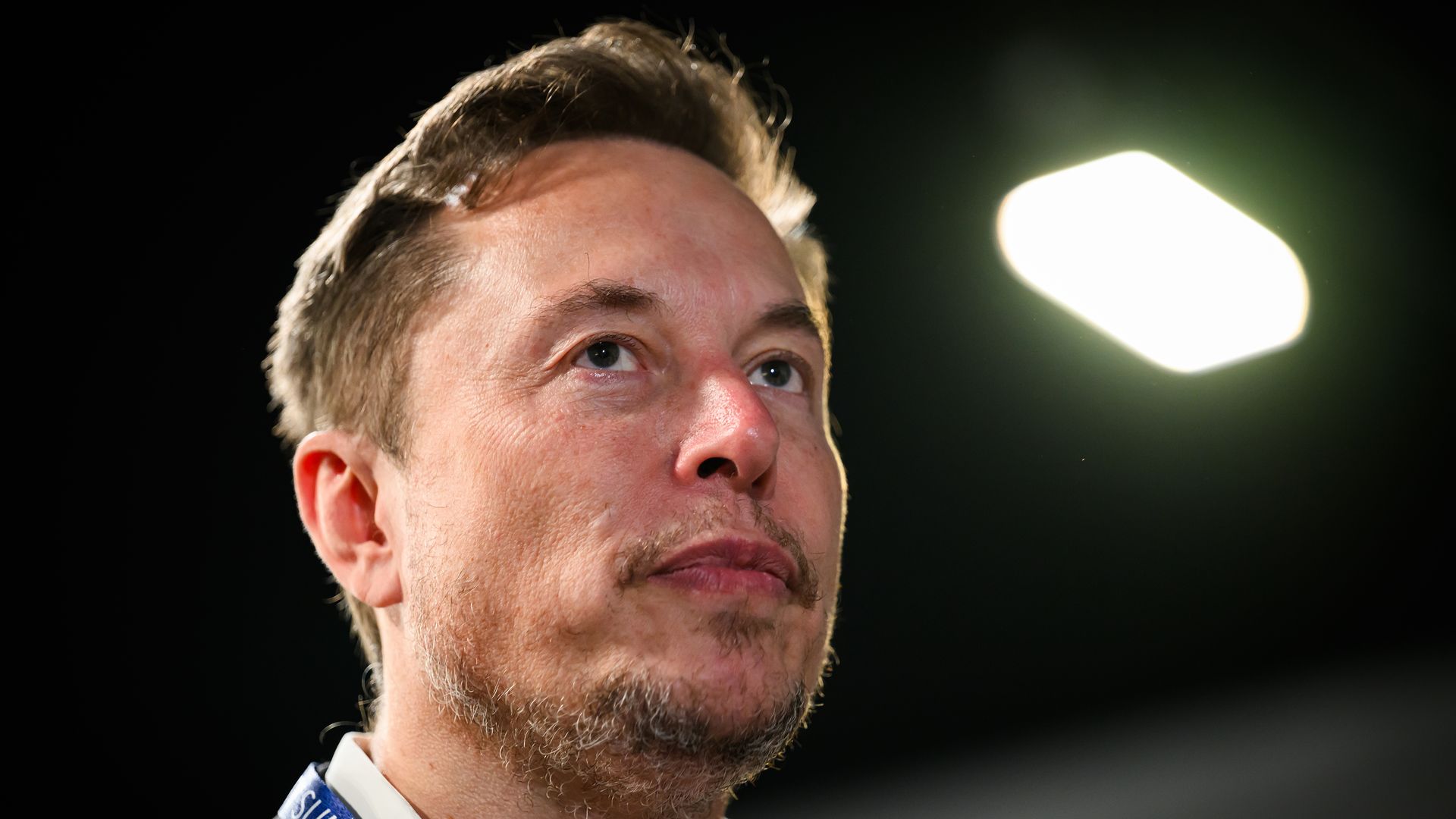 IBM announced Thursday that it's halting its advertising from Elon Musk's X following a report that its ads appeared next to pro-Nazi posts.
The big picture: The move comes as Musk faced backlash for endorsing an antisemitic post and as 164 Jewish rabbis and activists upped their call to Apple, Google, Amazon and Disney to stop advertising on X, and for Apple and Google to remove it from their platforms following his action.
Driving the news: The left-leaning nonprofit Media Matters for America published a report Thursday, identifying IBM as one of the companies whose ads appeared next to posts on X that "tout Hitler and his Nazi Party."
IBM said in a statement shared with outlets including Axios that it "has zero tolerance for hate speech and discrimination, and we have immediately suspended all advertising on X while we investigate this entirely unacceptable situation."
State of play: Musk posted to X on Wednesday "[y]ou have said the actual truth" in response to an X post that claimed Jewish communities support "dialectical hatred against whites."
He has since tried to backtrack by suggesting, without evidence, that he was primarily talking about his advertising nemeses at the Anti-Defamation League, per Axios' Dan Primack.
Meanwhile, X CEO Linda Yaccarino said in a Thursday post that the company has been "extremely clear about our efforts to combat antisemitism and discrimination," adding: "There's no place for it anywhere in the world -- it's ugly and wrong. Full stop."
What they're saying: An X executive told Axios on Thursday night that the company "did a sweep on the accounts that Media Matters found and they will [no] longer be monetizable" and that the specific posts it highlighted will be labeled "Sensitive Media."
"The X system is not intentionally placing a brand actively next to this type of content, nor is a brand actively trying to support this type of content with an ad placement," the executive continued in the emailed statement.
"Ads follow the people on X. In this case the Media Matter's researcher has its own user handle and they are then actively looking for this content — that's how user targeting works," the executive added.
"As it relates to the platform itself, control settings are in place there for every user and every brand."
Zoom out: Civil rights groups including the ADL have reported a rise in antisemitism and other hate speech on X since the Musk-led takeover of the platform formerly known as Twitter last year.
X has repeatedly denied that the platform has become more toxic since free speech advocate Musk became involved and Yaccarino told CNBC in August that the site was "healthier and safer" than it was a year ago.
Of note: Musk in September threatened to sue the ADL after blaming the nonprofit for an advertising revenue slump on X.
Go deeper:
Editor's note: This article has been updated with comment from IBM and further context.
Go deeper