Marijuana use among older Americans is rising, survey finds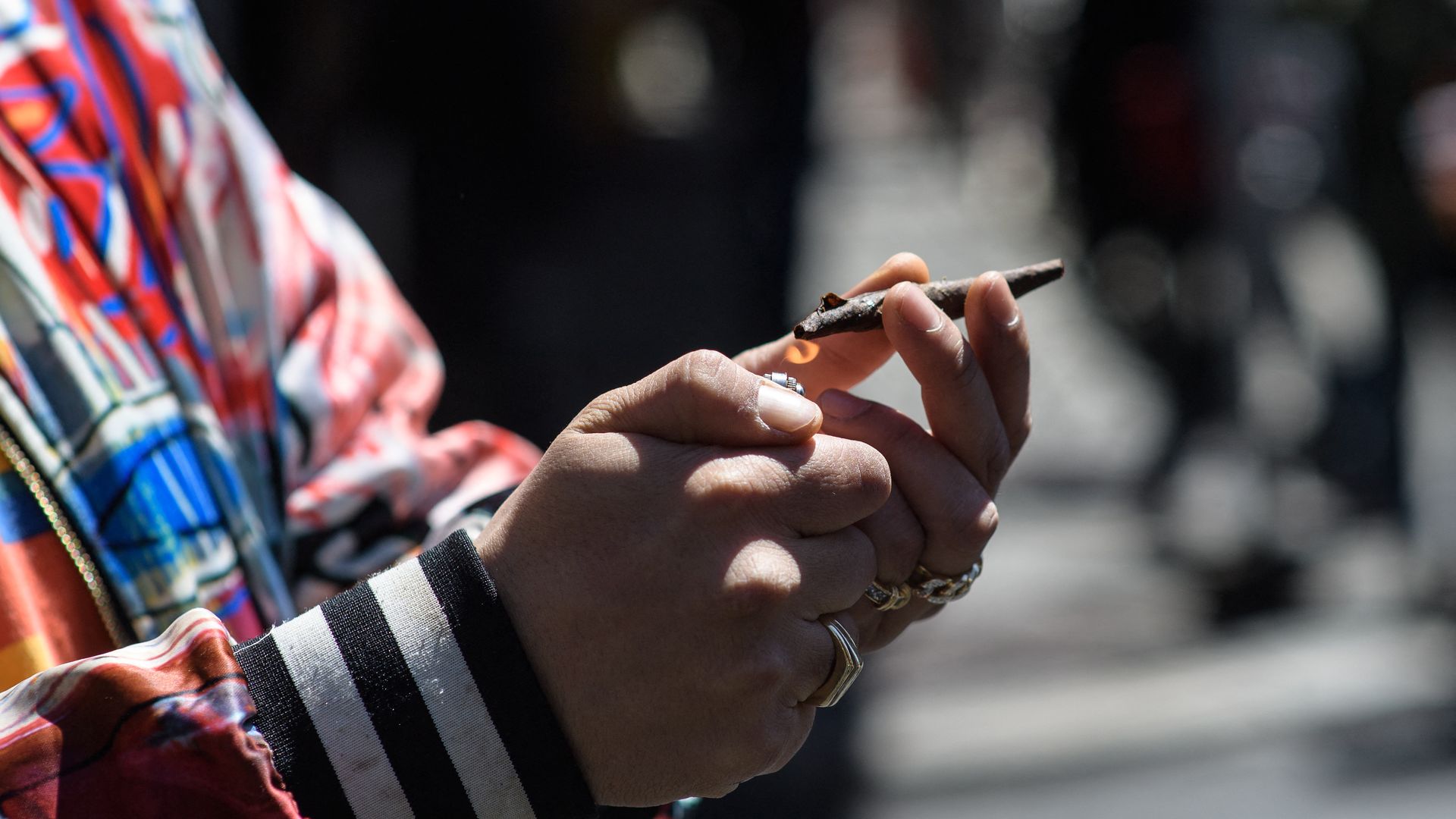 The number of U.S. seniors who report using cannabis has climbed in recent years, according to the National Survey on Drug Use and Health.
Driving the news: In 2022, 8.4% people age 65 or older said they used marijuana in the past year, a significant increase from about 0.4% of seniors who reported using it in the past year when polled in 2007.
The uptick in usage among seniors comes as marijuana use has become more common for all age groups. The increase could in stem in part from decreasing social stigma around the drug.
Zoom in: A 2021 survey found that a majority of seniors who had used marijuana in the three months prior did so for medical purposes, such as to reduce the symptoms of arthritis or to help with sleep disturbance, anxiety and depression.
Lotions, tinctures and smoking were the most common ways they used marijuana, the study found.
Yes, but: Other research has found that medical cannabis had little or no therapeutic effects for senior patients with specific medical conditions.
Its use was associated with greater rates of depression, anxiety, cognitive impairment, accidents and injuries for that group.
State of play: Ohioans voted to legalize marijuana for recreational uses earlier this month, making it the 24th state to allow adult cannabis use for non-medical purposes.
Thirty-eight states allow marijuana use for medicinal purposes.
Federally, the drug remains illegal despite shifting public sentiment and a lengthy bipartisan push in Congress.
The Department of Health and Human Services (HHS) recently recommended to the Drug Enforcement Administration that the substance be reclassified to a lower-risk category under the Controlled Substances Act.
Go deeper: Cannabis testing declines as businesses adapt to widespread legalization
Go deeper