Where efforts to disqualify Trump from 2024 ballot stand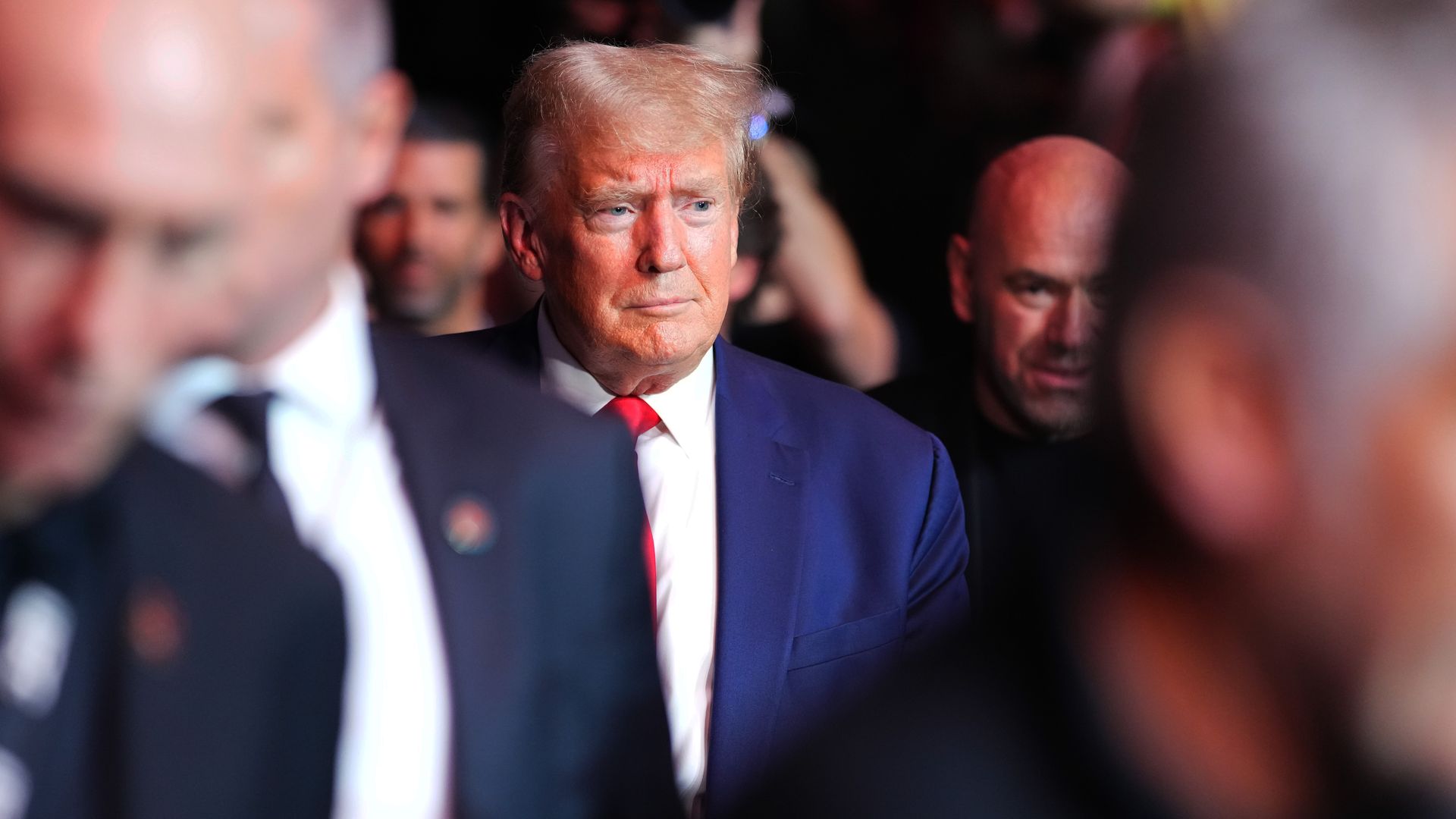 Former President Trump on Friday survived a Colorado legal challenge seeking to remove him from the 2024 presidential ballot, AP reports, as efforts across the country have been largely unsuccessful.
The big picture: At least 31 cases filed across the U.S. that have argued the Republican presidential front-runner should be disqualified over his actions surrounding the U.S. Capitol riot through the 14th Amendment's insurrection clause.
More than a dozen cases remain pending before the courts.
Context: Section 3 of the 14th Amendment states that no one should hold office in the U.S. if they "have engaged in insurrection or rebellion against the [U.S.], or given aid or comfort to the enemies thereof."
Yes, but: The provision is largely untested and the U.S. Constitution doesn't lay out how to enforce the clause to disqualify a candidate.
14th Amendment cases state of play
By the numbers: Six cases related to the clause have already been dismissed, including in Minnesota, New Hampshire, two in Michigan and another two in Florida, per legal analysis by nonprofit publication Lawfare.
Six cases were voluntarily withdrawn in Idaho, Utah, Oklahoma, Maine, Pennsylvania and North Carolina.
Several remain pending, including two in New York, in Texas, Nevada, Arizona, Alaska, Montana, New Mexico, Kansas, Wisconsin, Vermont, Massachusetts, Virginia, South Carolina, West Virginia, Delaware, Connecticut and New Jersey.
Zoom in: A Michigan judge ruled Tuesday that Trump could stay on the state's ballot for the 2024 presidential election.
The intrigue: The ruling doesn't address underlying issues surrounding the 14th Amendment, as challengers sought to force Minnesota's secretary of state to use his authority to exclude Trump from the ballot.
It leaves open the potential for petitioners to bring a challenge related to the general election ballot if Trump becomes the party's nominee.
What they're saying: Free Speech For People, which is among the plaintiffs in the 14th Amendment cases, has argued Trump should be disqualified from office for "having engaged in insurrection and rebellion against the U.S. Constitution," beginning in late 2020 and culminating in the insurrection at the Capitol.
What he's saying: Trump, who is facing four criminal indictments, has rejected the legal theories.
His campaign spokesperson Steven Cheung responded to the Minnesota ruling by denouncing those filing 14th Amendment lawsuits, saying "their ballot challenges should be summarily thrown out wherever they next arise."
Between the lines: Two leading conservative law professors, William Baude and Michael Paulsen, said in a September article that there are grounds for disqualifying Trump under the insurrection clause.
"If the public record is accurate, the case is not even close," they wrote. "He is no longer eligible to the office of Presidency."
Josh Blackman, a professor at South Texas College of Law Houston, told Stateline it would set an "extremely dangerous" precedent to let judges decide who can appear on a ballot.
"What we're talking about here is telling people that you can't vote for the candidate of your choice," said Blackman, who co-authored a paper arguing the clause doesn't apply to Trump. "This would be the single biggest disenfranchisement in modern history."
What to watch: Many scholars believe one of the challenges will end up being determined in the U.S. Supreme Court.
Go deeper: States look to see if 14th Amendment can be used to disqualify Trump
Editor's note: This story has been updated with additional developments.
Go deeper