Senate approves stopgap bill to keep government funded until 2024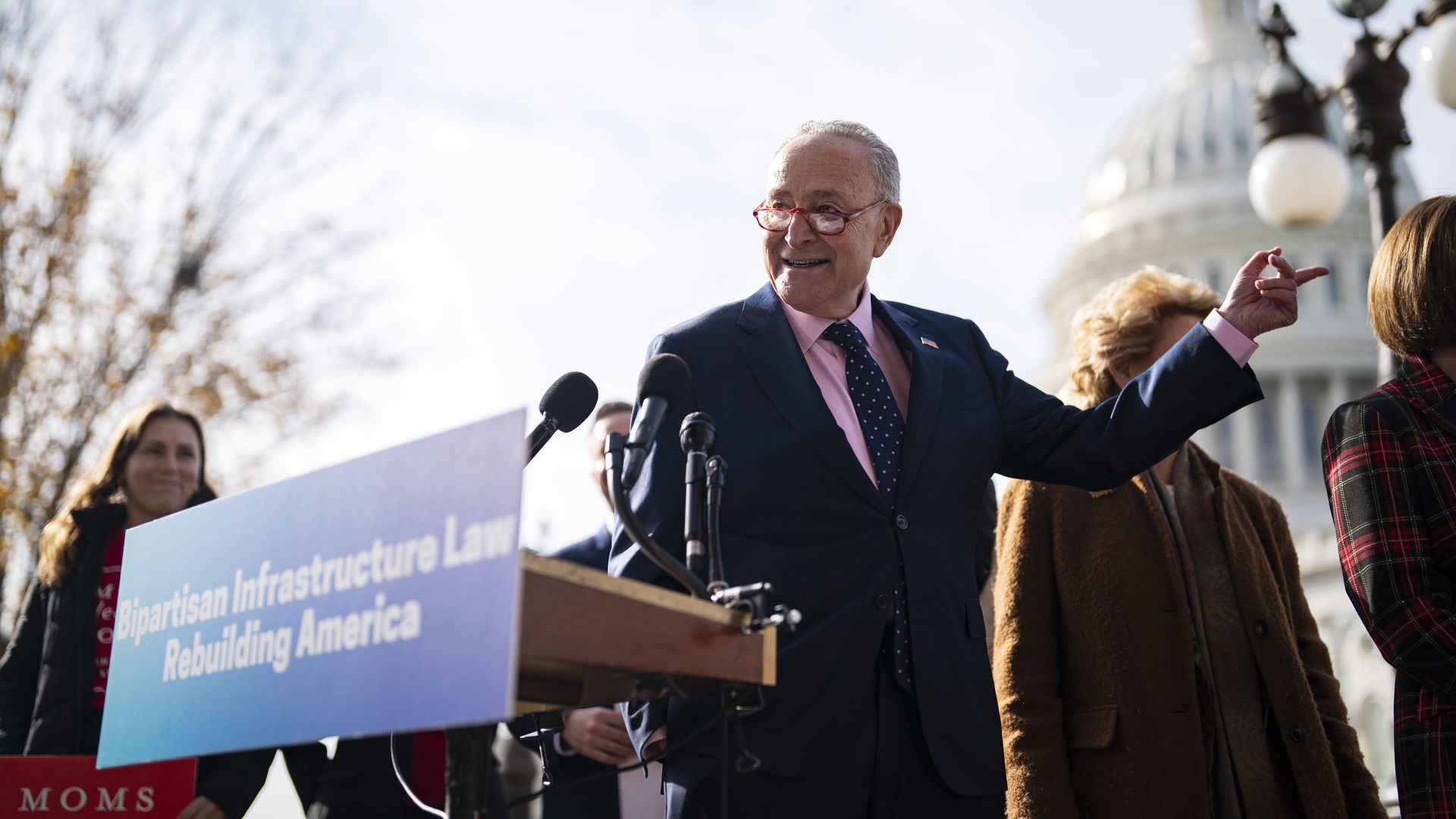 The Senate on Wednesday approved a House-passed measure holding off a government shutdown until early 2024.
Why it matters: It gives the Republican-controlled House and Democrat-controlled Senate more time to bridge their divide on annual appropriations bills.
Driving the news: The bill, which passed the Senate 87-11, funds some less controversial agency budgets until Jan. 19 and the rest until Feb. 2.
Ten conservative Republicans voted against the legislation along with Sen. Michael Bennet (D-Colo.), who has previously objected to spending measures that exclude funding for Ukraine.
The measure keeps funding steady at 2023 levels and doesn't include conservative policy riders — to the frustration of some right-wing lawmakers.
The bill passed the House on Tuesday 336-95, with two Democrats and 95 Republicans voting against it.
What we're watching: The House is only in session 20 days before the first tranche of agencies funded by the measure are set to shut down again, giving them precious little time to pass annual spending bills.
House Republicans are having difficulty reaching agreement on more difficult appropriations bills, with a GOP revolt on a procedural vote advancing a bill funding the Justice Department leading to the House going home for Thanksgiving early.
It's not just conservatives revolting: "I think folks from purple districts like mine have had enough," said Rep. Nick LaLota (R-N.Y.), who voted against moving the DOJ funding bill over cuts to local law enforcement grants.
Editor's note: This article has been updated with more information on the bill and details on the senators who voted against the measure.
Go deeper