Scoop: U.S. warns Israel it's violating visa waiver deal with West Bank closure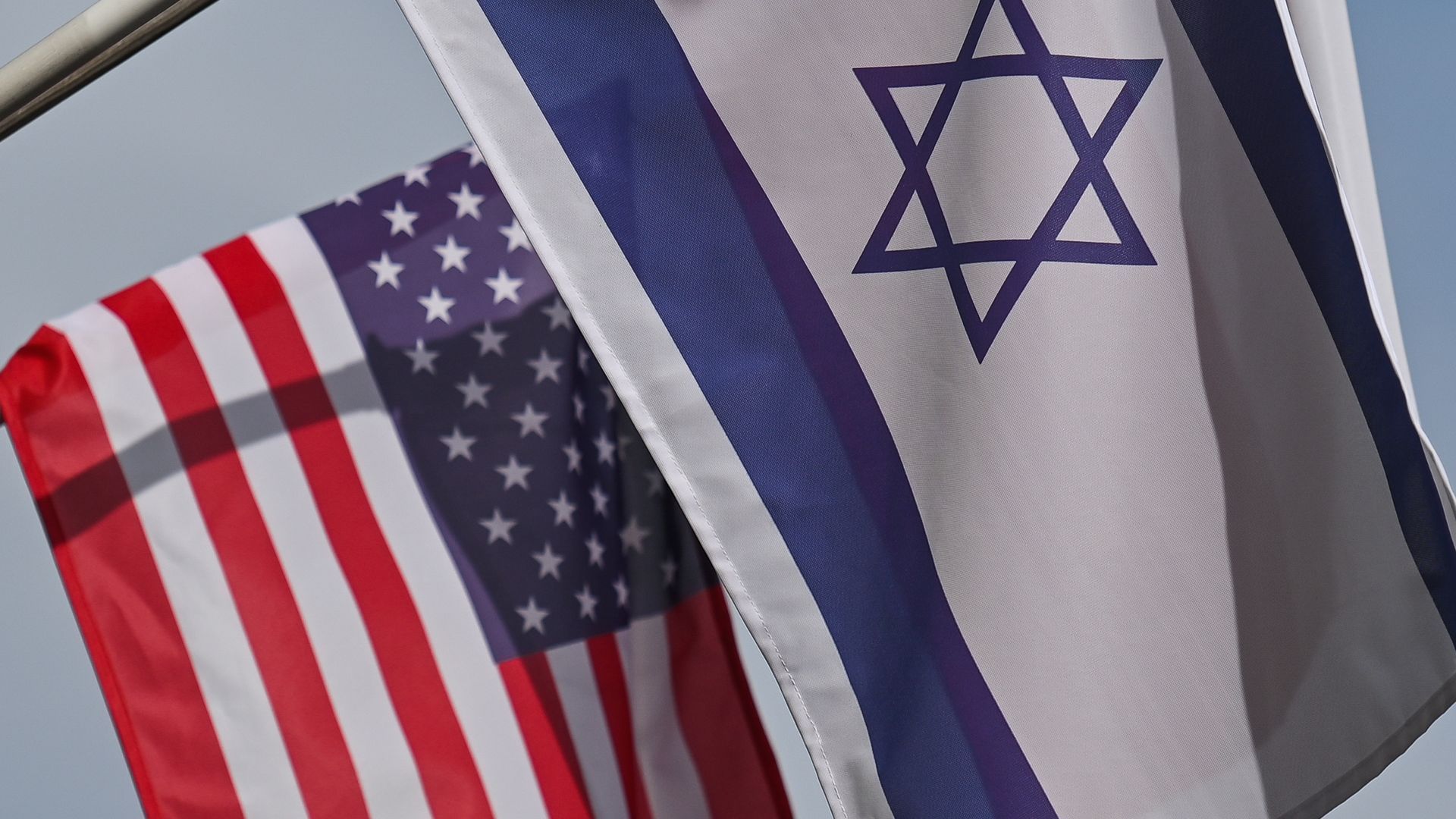 The Biden administration warned Israel that it is violating the visa waiver agreement with the U.S. by preventing Palestinian Americans who live in the occupied West Bank from entering Israel since the Oct. 7 Hamas terrorist attack, two Israeli and U.S. officials told Axios.
Why it matters: A continued violation of the agreement by Israel could trigger a snap-back mechanism in the deal and suspend the privileges Israeli citizens get by not needing a visa to enter the United States.
Flashback: Secretary of Homeland Security Alejandro Mayorkas at the end of September decided to allow Israel to join the U.S. Visa Waiver Program.
The decision came after Israel agreed to the unprecedented easing of restrictions on movement for Palestinian Americans who live in the West Bank and Gaza and to ease restrictions placed on other Arab and Iranian Americans who want to enter Israel.
Driving the news: Israel was initially supposed to officially enter the visa waiver program at the end of November, but the Hamas attack led the Department of Homeland Security to start the visa-free travel on Oct. 19.
Israeli officials at the time said they saw the move as a gesture by the Biden administration to show solidarity with the Israeli people and a practical step that allowed Israelis in areas affected by the war to more easily travel to the U.S. if they wanted to.
Catch up quick: Shortly after the Hamas attack, the Israeli government imposed a closure on the West Bank for security reasons and barred entry for Palestinians who live there, including more than 100,000 Palestinian workers who previously entered Israel every day.
The decision affected tens of thousands of Palestinian Americans, who had in recent months unprecedented access to Israel as a result of the reciprocity conditions of the visa waiver agreement.
Behind the scenes: According to U.S. and Israeli officials, newly-confirmed U.S. Ambassador to Israel Jack Lew met several days ago with the Israeli national security adviser Tzachi Hanegbi and expressed his concern about the movement restrictions.
Lew told Hanegbi that Israel is violating the visa waiver agreement by not allowing Palestinian Americans from the West Bank to enter the country and asked that steps be taken to ensure it is adhering to the agreement, the U.S. and Israeli officials said.
Hanegbi told the U.S. ambassador the closure was imposed for security reasons and committed to look into the issue and try to find a solution, according to an Israeli official.
The State Department declined to comment.
What to watch: A U.S. official said the Biden administration will give Israel some more time to work out a solution.
But the official stressed that if Israel doesn't find a solution within weeks, the U.S. might have to suspend Israel's visa waiver privileges.
Go deeper