Big corporate deals bolster efforts to corral carbon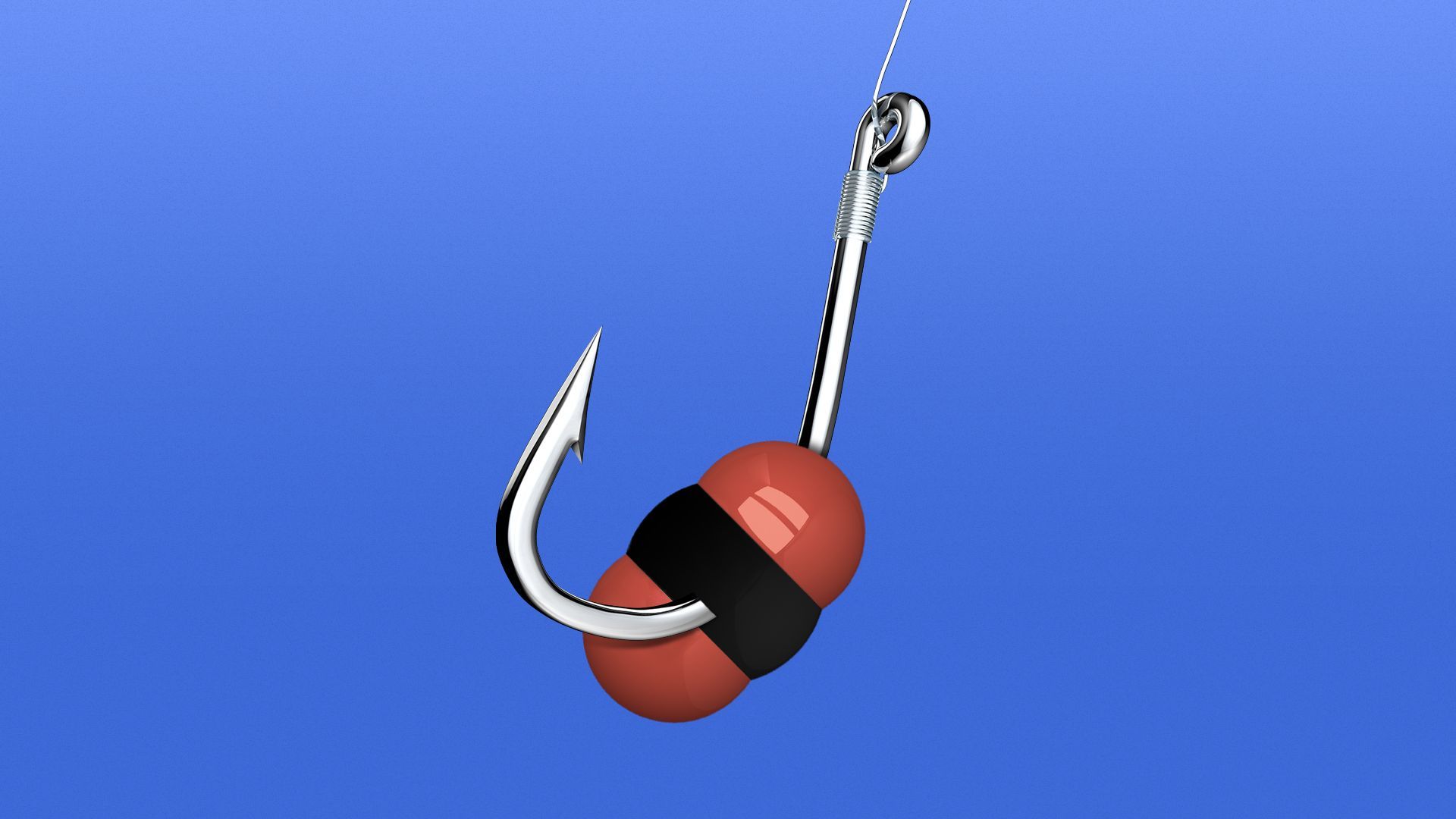 Frontier, the group of business giants trying to juice carbon removal markets, has deals with two companies working to scale direct air capture (DAC) technology.
Why it matters: Contracts with Heirloom and CarbonCapture are Frontier's first major offtake agreements with startups using DAC, a method receiving a growing amount of federal and private sector finance.
Driving the news: They're contracted to remove and sequester 72,000 tons of CO2 on behalf of Frontier founders Stripe, Alphabet, Shopify, Meta, and McKinsey, and affiliated buyers like JPMorgan Chase.
It's $20 million for CarbonCapture to snag 45,500 tons by 2028, and $26.6 million with Heirloom for 26,900 tons by 2030.
Between the lines: The deals are noteworthy because Frontier doesn't only cut checks but carefully vets startups with a whole bunch of removal methods; it gives the announcement a tinge of optimism.
State of play: CarbonCapture uses solid sorbents to draw in atmospheric CO2 and release a concentrated stream when heated.
Frontier likes the way their system can "swap in best-in-class sorbents as they become available," which doesn't require building new facilities.
Meanwhile, Heirloom takes cheap limestone, which naturally absorbs CO2, crushes it, and heats it to remove carbon.
It's then spread out and hydrated, so the now "highly reactive" rock soaks CO2 up vastly more quickly than what occurs in the wild, Frontier notes.
It also "doesn't depend on breakthrough sorbent innovation."
Reality check: The deal numbers are tiny compared to the billion-ton annual scale that would make DAC a real weapon against global warming — which is far from assured.
It's also really expensive on a per-ton basis, but Frontier sees potential in these firms to change the cost and scale equation.
"Frontier looks for DAC companies that are likely to have particularly steep cost curves and fast iteration speeds."
Catch up fast: Heirloom just opened its first commercial-scale plant in California.
It's also part of the Energy Department's DAC "hubs" program via a partnership in a Louisiana project that's one of two consortiums slated for up to $1.2 billion in agency awards, and it recently struck a major deal with Microsoft.
CarbonCapture is part of a consortium receiving smaller, earlier-stage DOE finance to explore a "hub" in Wyoming, where it's developing a facility.
The bottom line: There's DAC hype to spare, but Frontier looks carefully under the hood and sees potential.
Go deeper