Corporate heavyweights unveil major carbon removal deal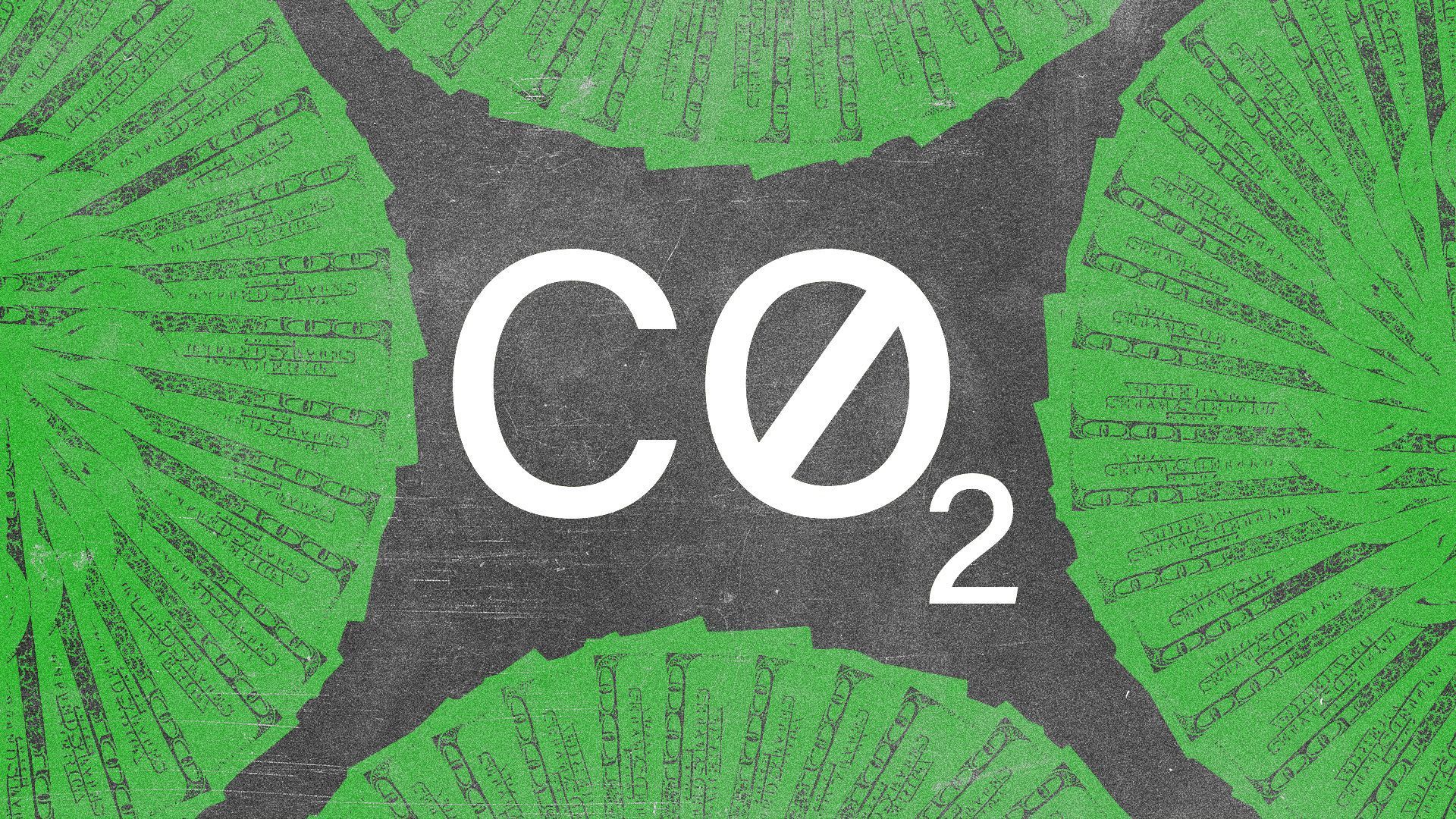 Frontier, the group of corporate giants helping to expand the carbon removal market, just unveiled its largest deal by far.
🗞️ Driving the news: Buyers working through Frontier have binding contracts for $53 million with the startup Charm Industrial to remove 112,000 tons of carbon dioxide between 2024 and 2030.
Why it matters: That's big in the nascent market for various technologies and methods that can remove CO2 already in the atmosphere.
Rapid growth and cost declines for the expensive tech are key for removal to become a real weapon against global warming, which is hardly a sure thing.
🧮 One wild stat: The contracted volumes are roughly 10 times the amount of permanent atmospheric removal worldwide to date, per Frontier.
And those 112,000 tons outweigh the combined, smaller contracts negotiated through Frontier for future removal with roughly a dozen startups thus far, which amount to roughly 9,000 tons.
How it works: Charm uses waste biomass from farming and forest management, and heats it to extremely high temperatures to create "bio-oil" that's permanently injected underground.
State of play: Frontier founders Meta, Alphabet, Stripe, Shopify and McKinsey are contracting with Charm, as are members and affiliates of the coalition launched in 2022.
Frontier isn't just a buyers club. It provides technical and scientific aid, and careful vetting of startups using a wide array of technologies.
The price per ton for the Charm deals was not disclosed, but the contracts envisions big cost declines over the lifetime of the agreement.
Reality check: Still, the Frontier-brokered deals with Charm for 112,000 tons are a drop in the bucket compared to the multi-billion ton annual global scale envisioned to make removal a meaningful tool in future decades.
That's not lost on companies like Charm. But CEO Peter Reinhardt tells Axios the deal is a milestone — for his company and beyond.
What they're saying: "For us, talking to investors and so on, it demonstrates really clear and significant demand for carbon removal, and specifically our approach and bio-oil sequestration," he said, emphasizing Frontier's rigorous vetting process.
"Today we sell carbon removal at $600 a ton. And in the very long run, we think we can get down under $100 a ton."
The deal with Frontier buyers is "really helpful in the early, steep part of that cost curve."
The bottom line: "For the industry overall... it's exciting to see that things are starting to transition out of very small, early stage purchases to something that's more material and starting to be more representative of early commercial scale."
Go deeper