Trump whistleblower running for key House seat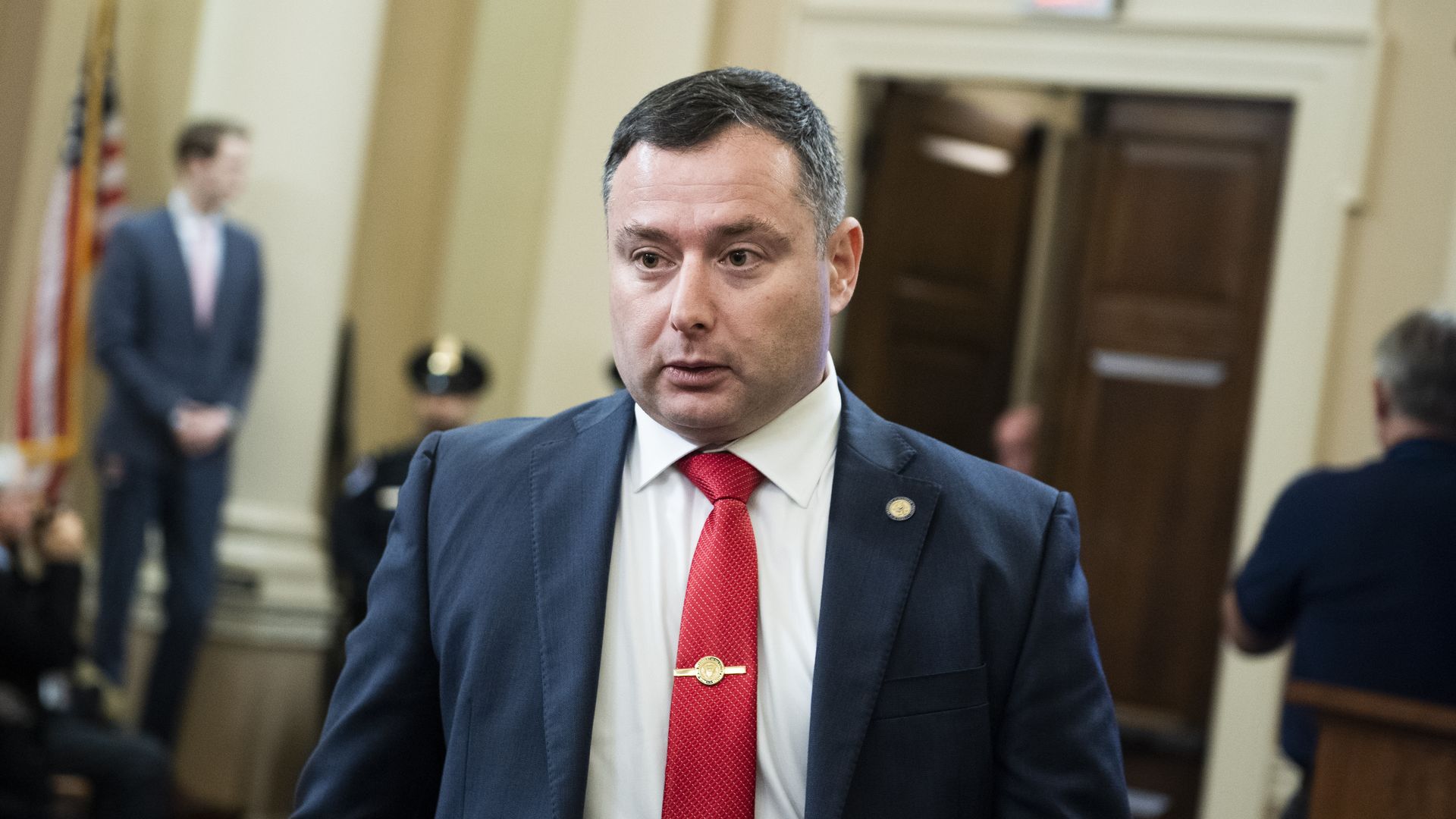 Yevgeny "Eugene" Vindman, who along with his twin brother Alexander drew former President Trump's ire during his first impeachment, is running for Democratic Rep. Abigail Spanberger's seat.
The big picture: If he wins the primary, Vindman could help the Democratic party's broader attempt to make the 2024 election a referendum on the former president and GOP presidential frontrunner.
Context: Vindman, a former National Security Council official and Army lieutenant colonel, was dismissed from his role as a senior lawyer and ethics official in 2020 alongside Alexander.
Both born in Ukraine, the Vindmans played key roles during Trump's first impeachment over the president's 2019 phone call with Ukrainian President Volodymyr Zelensky to open a corruption investigation of Joe Biden.
Alexander was a star witness during hearings, while Eugene had flagged Trump's activity at the time to his superior, The Washington Post reported.
What he's saying: "I'm not your typical candidate," Vindman told The Washington Post ahead of a formal announcement.
"The bottom line is that I want to serve my community. I've retired from the Army, but now I have a change of mission — and that's to serve the community I decided to live in and raise my kids in."
Of note: Both Vindmans have been forceful advocates for continued military assistance to help Kyiv fend off Russia's invasion.
They have become openly political since leaving the military, working with VoteVets, a progressive PAC that works to get Democrats elected.
Catch up quick: Spanberger had represented Virginia's 7th congressional district since 2019. She was elected as part of the 2018 midterms' blue wave.
Go deeper: Dems flood Virginia with cash ahead of off-year elections
Go deeper