Speaker Mike Johnson calls separation of church and state a "misnomer"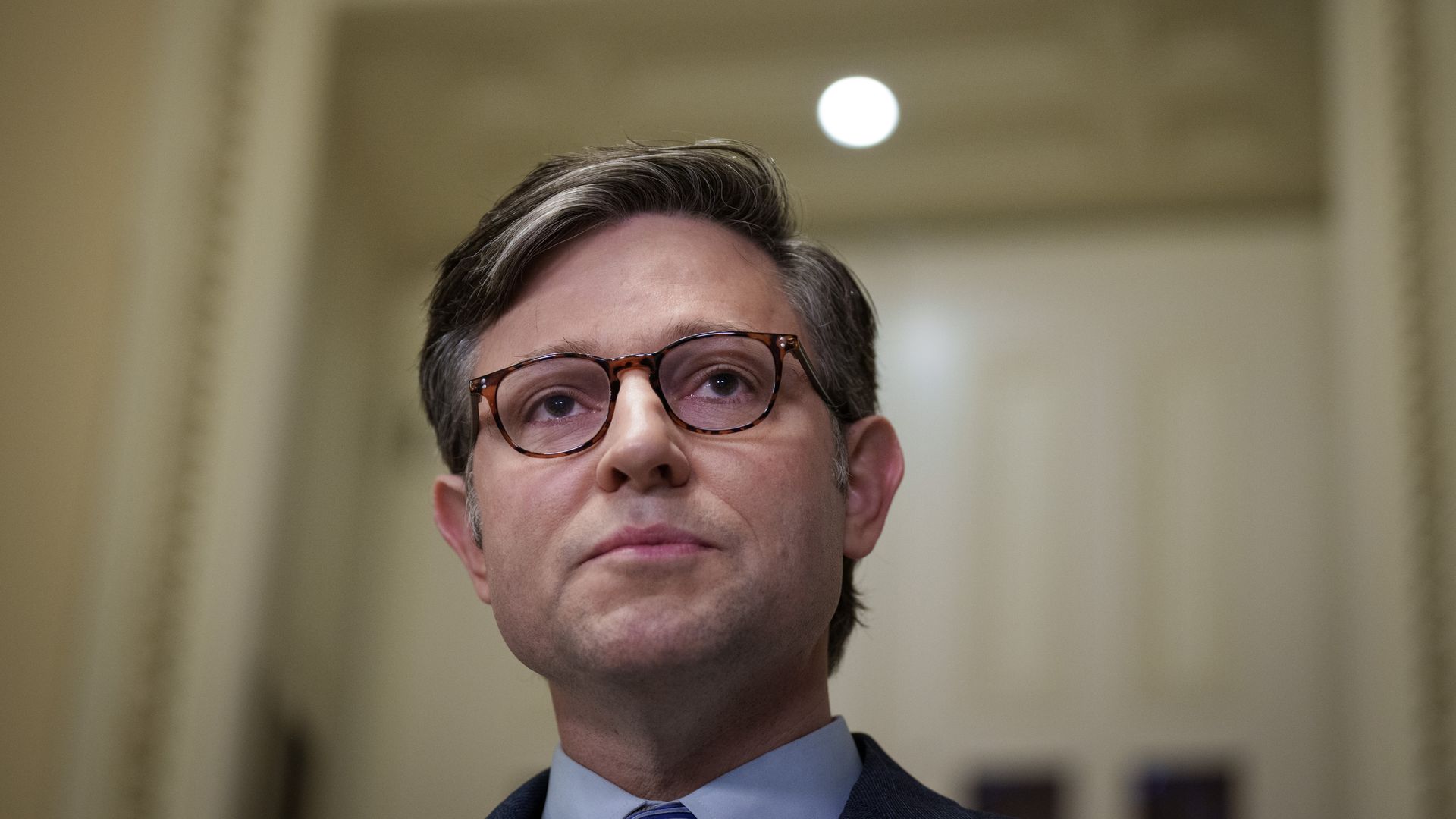 House Speaker Mike Johnson (R-La.) told CNBC's "Squawk Box" that he believes the founding fathers intended to keep government out of religion, not the other way around.
Driving the news: "The separation of church and state is a misnomer, people misunderstand it. Of course it comes from a phrase that was in a letter that [Thomas] Jefferson wrote, it's not in the Constitution," Johnson said.
"What he was explaining is they did not want the government to encroach upon the church, not that they didn't want principles of faith to encroach on our public life. It's exactly the opposite."
The big picture: Before entering Congress, Johnson spent much of his legal career working for a conservative Christian organization and fighting against restrictions on religion in schools, government and other public spaces.
Johnson frequently invokes his Christian faith as the bedrock of his politics. He told Fox News last month: "Go pick up a Bible off your shelf and read it — that's my worldview."
Asked in the CNBC interview about his decision to pray on the floor of the House after being sworn in as speaker, Johnson said religious faith is "a big part of what it means to be an American."
Between the lines: The First Amendment of the Constitution stipulates that "Congress shall make no law respecting an establishment of religion, or prohibiting the free exercise thereof."
In a letter referencing that amendment, Jefferson referred to it as "a wall of separation between Church and State."
Cases dealing with whether certain religious practices are or are not constitutional in public spaces have repeatedly reached the Supreme Court.
Worth noting: In the interview, Johnson also endorsed former President Trump's 2o24 bid, saying he was "all in for President Trump."
Go deeper: House passes bill to punt government shutdown deadline to 2024
Go deeper