UN Security Council calls for urgent humanitarian pauses in Gaza fighting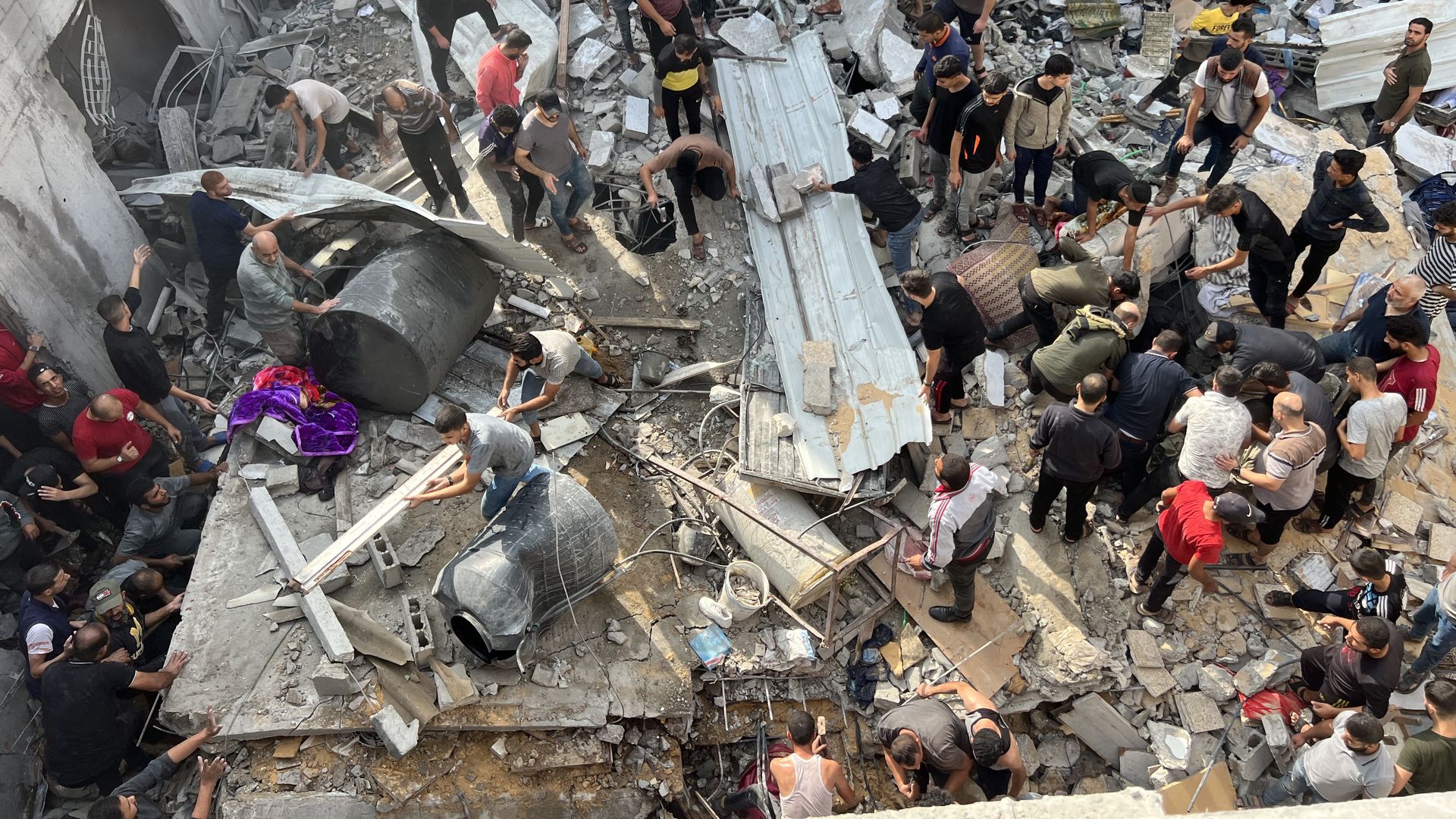 The UN Security Council adopted a resolution on Wednesday that calls for "urgent and extended" humanitarian pauses in the fighting in Gaza and demands all parties involved in the war to comply with their obligations under international law and protect civilians.
Why it matters: It was the first time since the Hamas terrorist attack on Oct. 7 that the UN Security Council adopted a resolution on the war in Gaza.
Previous resolutions had been vetoed by different permanent members, including the U.S., or did not garner enough votes to pass.
Driving the news: Twelve member states voted in favor of the resolution, which was tabled by Malta. Three countries — the U.S., the U.K. and Russia —abstained.
The resolution calls for "urgent and extended humanitarian pauses and corridors throughout the Gaza Strip for a sufficient number of days to enable…full, rapid, safe, and unhindered humanitarian access" for the UN and other humanitarian organizations.
It also calls for facilitating "continuous, sufficient and unhindered provision of essential goods and services important to the well-being of civilians throughout the Gaza Strip as well as emergency repairs to essential infrastructure, and medical evacuation of sick or injured children and their caregivers."
It does not include a clause condemning Hamas for the Oct. 7 attack the resolution, but it does call for "the immediate and unconditional release of all hostages held by Hamas and other groups, especially children."
It also calls for all parties "to refrain from depriving the civilian population in the Gaza Strip of basic services and humanitarian assistance indispensable to their survival."
A Russia-proposed amendment, which included a call for a ceasefire, didn't get the nine votes needed to be adopted.
Between the lines: While the resolution focused on the humanitarian situation in Gaza and didn't call for a ceasefire, Israeli officials say they view it as a signal from the Biden administration to Israel about its concerns regarding the number of Palestinian civilians who have been killed in the Israeli operation.
Go deeper: UN calls for immediate "durable and sustained humanitarian truce" in Israel-Hamas war
Go deeper