Single Latina and Black women have lowest homeownership rates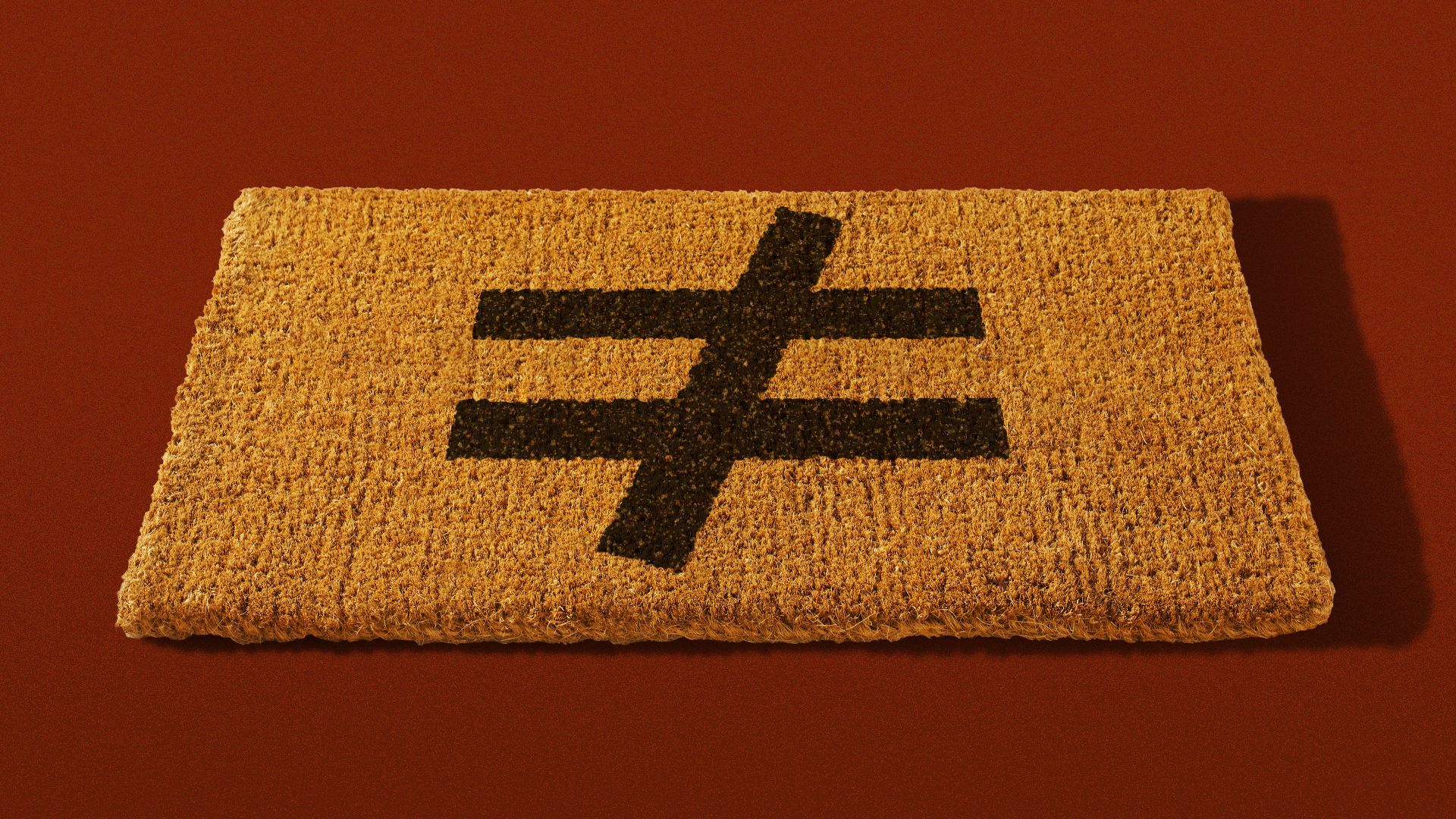 Single Latinas who live alone have among the lowest rates of ownership of any group in the U.S. due to low-wage jobs and a housing market that needs more regulation, experts tell Axios Latino.
The big picture: Home ownership is seen by many as a pathway to wealth building — and rent in many cities has skyrocketed.
By the numbers: An analysis by the National Women's Law Center (NWLC) released last week shows that nearly 39% of Latinas who are single and live alone owned a home in 2021, compared to close to 62% of non-Hispanic white women in similar circumstances.
The rate for that year was 37% for single, non-Hispanic Black women who live alone.
It was 52% for Native women and 52% for Asian American, Native Hawaiian and Pacific Islander women.
Overall, close to 55% of all single women owned a home.
Slightly more than 57% of non-Hispanic single white men owned a home.
Yes, but: Overall Latino homeownership rates have been steadily increasing and have outpaced other racial/ethnic demographics since the 2008 crash, says Orlando Camargo, communications director for the National Association of Hispanic Real Estate Professionals.
Despite sky-high interest rates, Latinos in 2022 added 349,000 new homeowner households — one of the largest single-year gains for Latinos in the last 10 years, according to the organization.
The homeownership rate reached 49.4% for Hispanics in the third quarter of 2023, according to the U.S. Census Bureau.
What they're saying: "Going into the COVID-19 pandemic and the economic recession, we already had a lot of housing insecurity for Black women and Latinas that was just compounded and, unfortunately, their recovery has been far from equitable," Sarah Hassmer, director of housing justice for the NWLC, tells Axios Latino.
Hassmer adds that poorly regulated lending practices led to banks disproportionately targeting Black women and Latinas with subprime mortgages. Subprime mortgages were part of what led to the 2008 financial crisis and resulted in many people losing their homes to foreclosure.
Latinas are less likely to have generational wealth or help with down payments, and many work in low-wage jobs, Hassmer adds.
Down payment assistance programs particularly for first-time and first-generation homebuyers would help, as could rent-to-own programs or community land trust models, she says.
What to watch: Hassmer says she's concerned about the use of AI in housing lending.
"AI, used well, might help reduce biases that human beings have, but it really makes a difference what sort of checks and balances are in the process to make sure that AI is used equitably."
Subscribe to Axios Latino to get vital news about Latinos and Latin America, delivered to your inbox on Tuesdays and Thursdays.
Go deeper