To replace our phones, Humane's AI Pin needs to do a lot more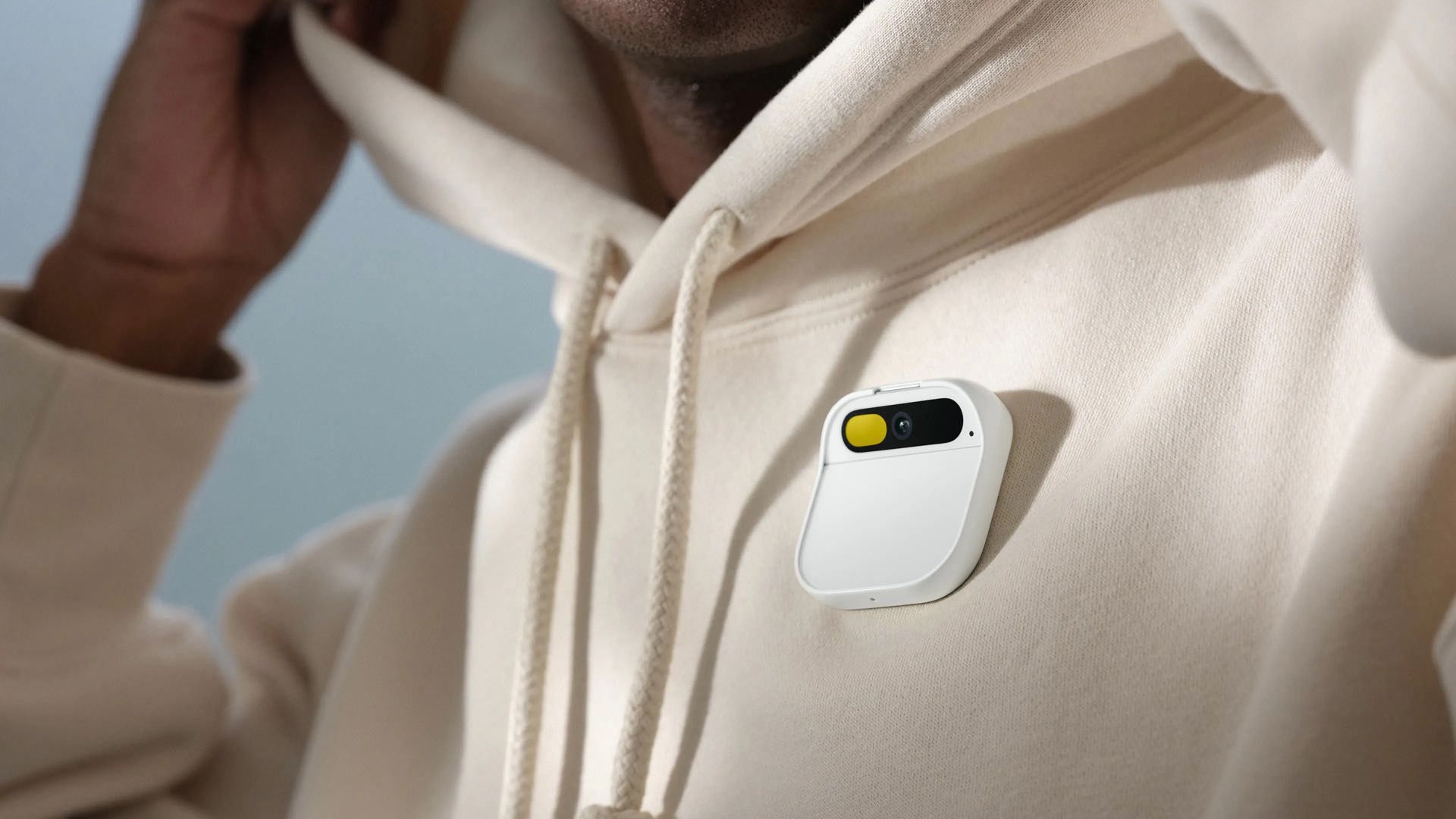 Humane's forthcoming AI wearable is an exciting glimpse of a future that might never fully materialize — and even if it does, there's no guarantee Humane will be the company to usher it in.
State of play: The $699 Ai Pin aims to replace the smartphone and its myriad apps with a voice-controlled AI assistant, foregoing a screen in favor of an innovative laser-projected display.
Catch up quick: Humane's device, which attaches magnetically through clothing, features a wide-angle camera, a clickable touchpad and a light that indicates when the device is recording.
The Ai Pin requires a $24 monthly subscription which includes unlimited talk, texting and AI queries.
The pin is set to go on sale this week but won't ship until early next year.
Between the lines: Intriguing as Humane's approach is, the company faces several uphill battles.
The pin is priced as if it can replace a phone. It requires a monthly fee — unlike other devices that tap AI, which tend to operate over Wi-Fi or connect to a smartphone via bluetooth. That means Humane's device requires heftier investment upfront and ongoing commitment, unlike other early stabs at AI hardware. For example, Meta's latest Ray-Ban smart glasses, which also feature an AI assistant, have no monthly fee and start at $299 — less than half the cost of the Ai Pin.
But Humane's gadget is missing a lot of features found on even a basic smartphone. As of now, the Ai Pin can't access e-mail, record voice memos or even take videos.
And the pin's AI doesn't know enough. A device that really knows your life could be quite handy. But that sort of assistant would need access to your e-mail, documents, calendar and more — the Ai Pin doesn't have that.
Yes, but: Most of the missing capabilities are on Humane's radar, engineering head Ken Kocienda told Axios at an event for reporters last week.
Humane is adding knowledge sources, initially through direct partnerships. However, it also plans to release a self-service kit that will allow developers to bring their content and services to the pin. More features will also come directly from Humane, the company promised.
Plus, Kocienda said, "I get a lot of use and joy out of using the product in its current form."
My thought bubble: Humane doesn't have to overcome all of its downsides in its first go-around. But it does need the Ai Pin to win enough early buyers so that the firm can afford to make a version two.
I'm reminded of Andy Rubin's Essential, which had ambitions beyond making phones but didn't do well enough with its initial smartphone release to be able to address its broader vision.
The bottom line: Kocienda acknowledged that getting a critical mass of early buyers is key. But he said he's encouraged that the product has generated so much buzz, even if some of it has been from people expressing doubts or confusion.
"That, to me, is a really good sign that there's interest," Kocienda said.
Go deeper