Humane will take orders for its $699 Ai Pin next week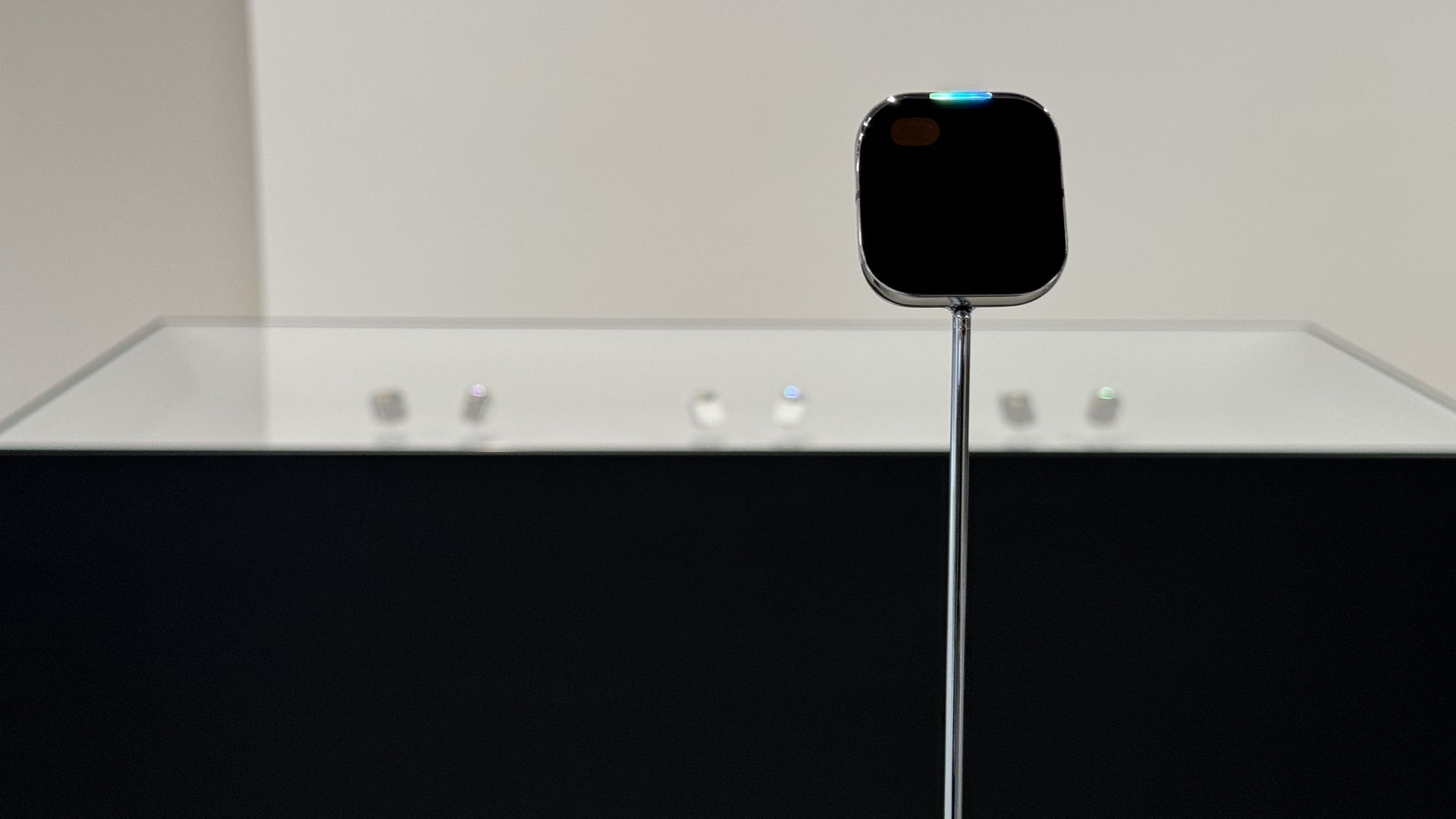 Buzzy AI hardware startup Humane Thursday announced it will start taking orders next week for its $699 Ai Pin communicator, though the device won't start shipping until early next year.
Why it matters: If consumers embrace it, the Ai Pin could help usher in a new wave of mobile hardware that uses human language commands, rather than apps, as its primary interface.
Details: The magnetically attached device is designed to work separately from a smartphone and it requires a $24 monthly subscription.
Users interact with the pin by touching its face, talking to it or using gestures. The pin communicates with users by voice or by projecting a monochrome display onto the user's hand.
The device has a built-in camera and two microphones, but unlike some rival products it is not always recording or even listening for a custom "wake word."
The subscription includes unlimited voice calls, texting and AI queries, which use a range of models from Humane, OpenAI and possibly others. It also supports playing music from Tidal, though that requires a separate subscription.
The device comes with multiple battery "boosters" that go on the back of the pin, as well as a charging case and other accessories. It's configured and managed through a web interface.
Zoom in: In briefings with reporters on Thursday, Humane executives showed the Pin in action, including playing music, retrieving information from the web and even responding to a query about information sent in a recent text message.
The company has targeted sales of 100,000 devices in the first year, though it says it has the flexibility with its manufacturing partners to increase that number.
Yes, but: There's a lot the Ai Pin can't do, at least for now, including offering directions, accessing e-mail and recording audio. Executives said they are exploring all of these ideas.
Between the lines: Humane, led by a husband-and-wife team of former Apple employees, has raised $230 million, including $100 million announced in March. OpenAI CEO Sam Altman led the startup's Series A round.
The intrigue: Earlier this week I asked Altman about the future for AI-enabled hardware and whether OpenAI itself was interested in doing something.
"If there's something amazing to do, we'll do it," Altman said, adding that with every major technology shift "there's supposed to be an amazing new computing device."
Flashback: Humane first showed off the pin at the TED conference in April.
Go deeper