Humane previews AI-powered wearable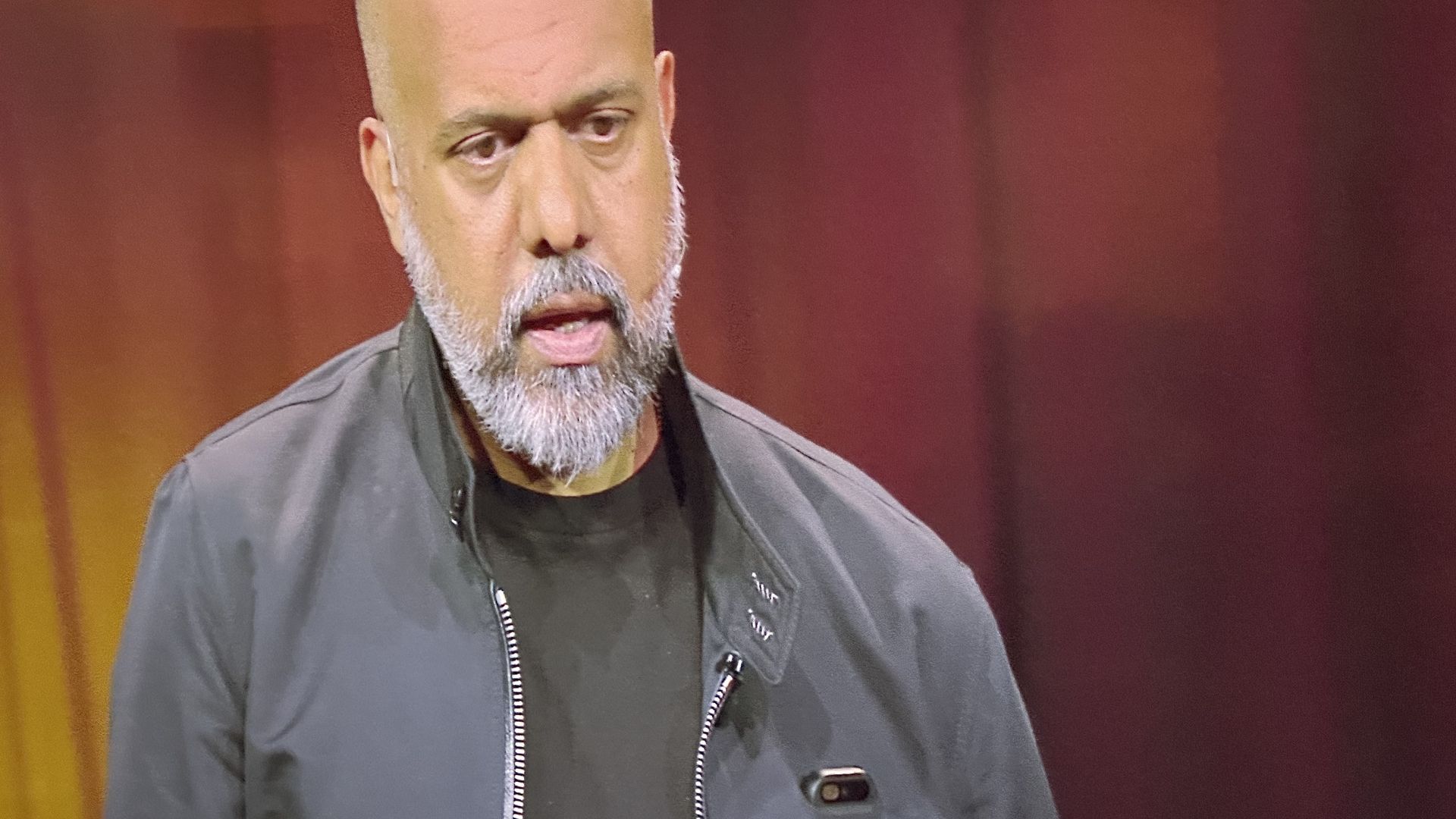 Ex-Apple employee Imran Chaudhri gave TED attendees on Thursday an early glimpse of the AI-powered wearable that his startup, Humane, has been developing.
Why it matters: The screenless device, which does not require a nearby cell phone to work, uses a combination of voice and gestures for input and can display information by projecting it onto nearby objects.
Details: In his TED talk, Chaudhri showed the wearable, which sat in his jacket pocket, translating his own voice into French.
He also answered a phone call from his wife with the call information appearing as a green image projected onto his hand.
"This is good AI in action," he said, promising more details would be released in the coming months.
The secretive startup has raised $230 million, including $100 million announced in March, with investors including Kindred Ventures, SK Networks, LG Technology Ventures, Microsoft, Volvo Cars Tech Fund, Tiger Global, Qualcomm Ventures and OpenAI CEO and co-founder Sam Altman, per TechCrunch.
Go deeper: Journalist Zarif Ali, who has been closely following Humane, captured and tweeted this image of the phone call demo.
Go deeper