Countries take "baby steps" toward emissions cuts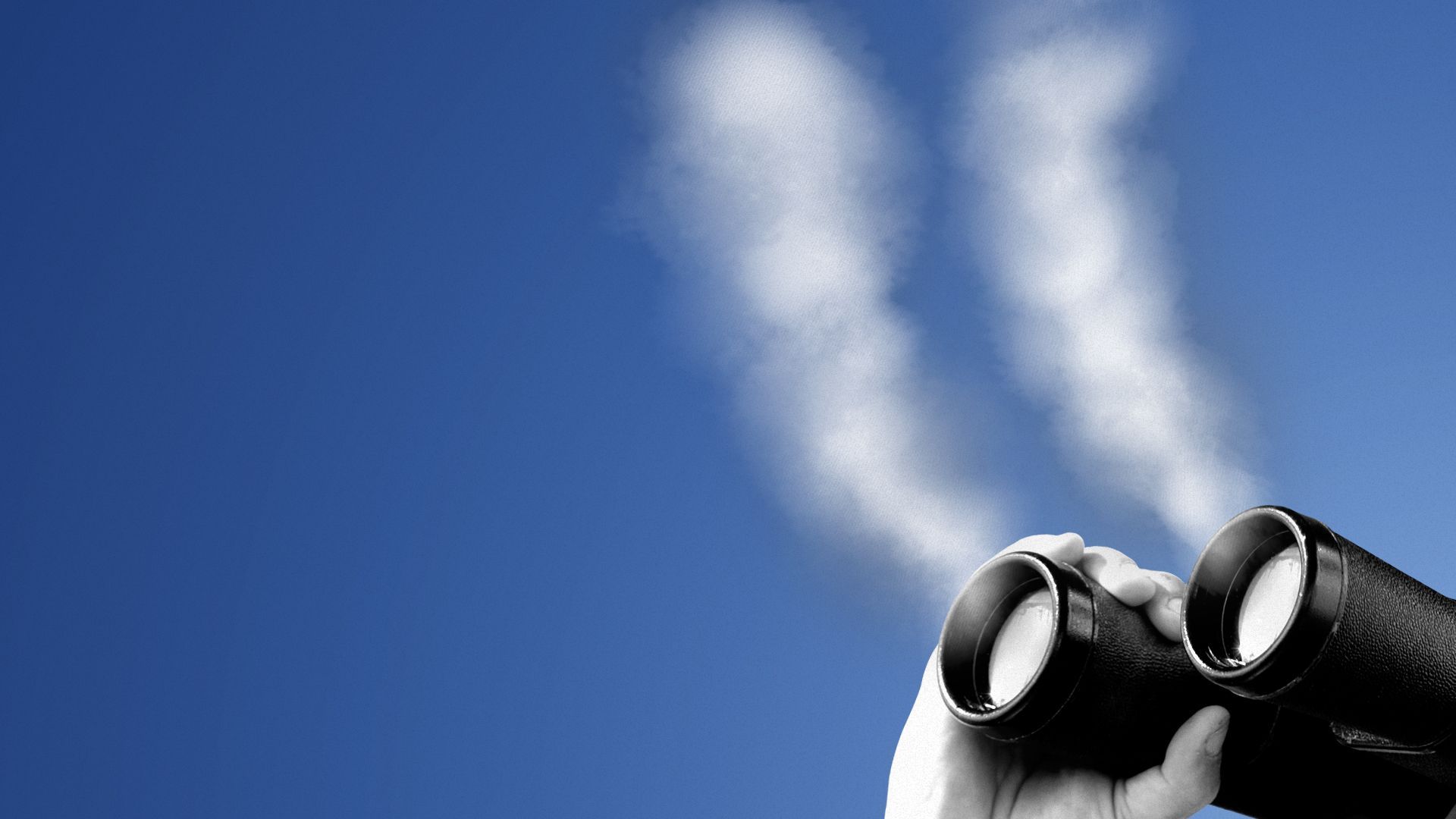 A new analysis of countries' climate plans heading into the UN climate summit later this month shows countries are falling short on their emissions pledges.
Why it matters: The accounting of national emissions pledges shows a gap between current emissions pathways and Paris Agreement targets.
This report is designed to inform negotiators at the COP28 Climate Summit in Dubai, which starts Nov. 30.
"COP28 must be a clear turning point," said Simon Stiell, executive secretary of UN Climate Change, in a statement.
Driving the news: While many other reports have also pointed to climate and emissions gaps, this one is more comprehensive in its analysis of what are known in the UN system as National Determined Contributions, or NDCs.
These are each countries' pledges laying out how much they will cut emissions by a particular year, as well as their adaptation plans.
The analysis clearly shows the distance between what nations are planning — but not required — to do compared with what scientists say needs to be done to forestall potentially disastrous levels of climate change.
By the numbers: The assessment from the UN climate change office finds that countries are only making "baby steps" in reducing emissions in line with meeting the Paris Agreement's most ambitious target of limiting warming to 1.5°C above preindustrial levels.
The U.N. Intergovernmental Panel on Climate Change has shown that greenhouse gas emissions need to be reduced by 43% by 2030, relative to 2019 levels.
Yet based on countries' stated intentions in their NDCs, and assuming each is fulfilled, emissions would only be cut by just 2% compared to 2019 levels by 2030, the report shows.
Yes, but: There is some good news on the climate action front, however. The analysis finds that global emissions will peak this decade.
The intrigue: At COP28, countries are due to grapple with the difference between their emissions commitments to date, and where emissions need to be to limit warming to the Paris targets.
This status report is called the Global Stocktake, and the hope of many in the climate community is that it forces more significant action to take place on the emissions reduction front.
What they're saying: "Inch by inch progress will not do," said U.N. Secretary-General António Guterres, in a statement. "COP28 must be the place to urgently close the climate ambition gap."
Go deeper