5 U.S. service members killed in helicopter crash in Mediterranean Sea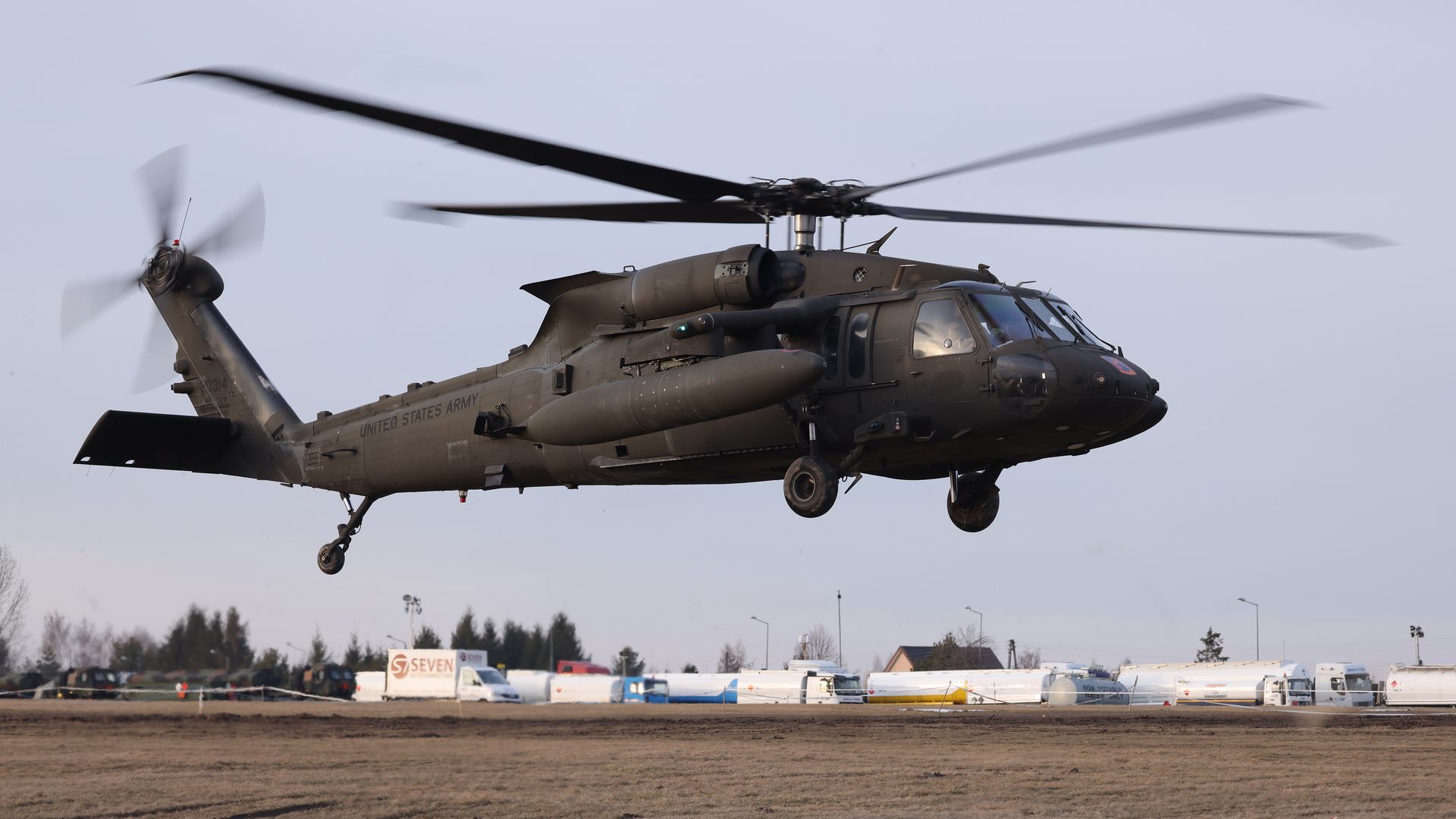 Five American service members were killed in a military helicopter crash during a training exercise in the Mediterranean Sea, U.S. defense officials said Sunday.
The big picture: The helicopter "suffered a mishap and crashed" during a "routine air refueling mission" late Friday, per a U.S. European Command statement Sunday that confirmed an investigation into the crash was underway.
Zoom out: U.S. aircraft carriers and supporting ships have been deployed to the Mediterranean and thousands of American military personnel have dispatched or prepared for deployment to the Middle East since the Hamas-Israel war began after Hamas attacked Israel on Oct. 7.
What they're saying: President Biden in a statement Sunday that noted it was Veterans Day weekend paid tribute to the five service members and others who have "put their lives on the line for our country every day."
Defense Secretary Lloyd Austin also offered condolences in a statement on Sunday.
"While we continue to gather more information about this deadly crash, it is another stark reminder that the brave men and women who defend our great nation put their lives on the line each and every day to keep our country safe," Austin said.
Go deeper