Jack Smith says Trump's courtroom camera request would create a "carnival"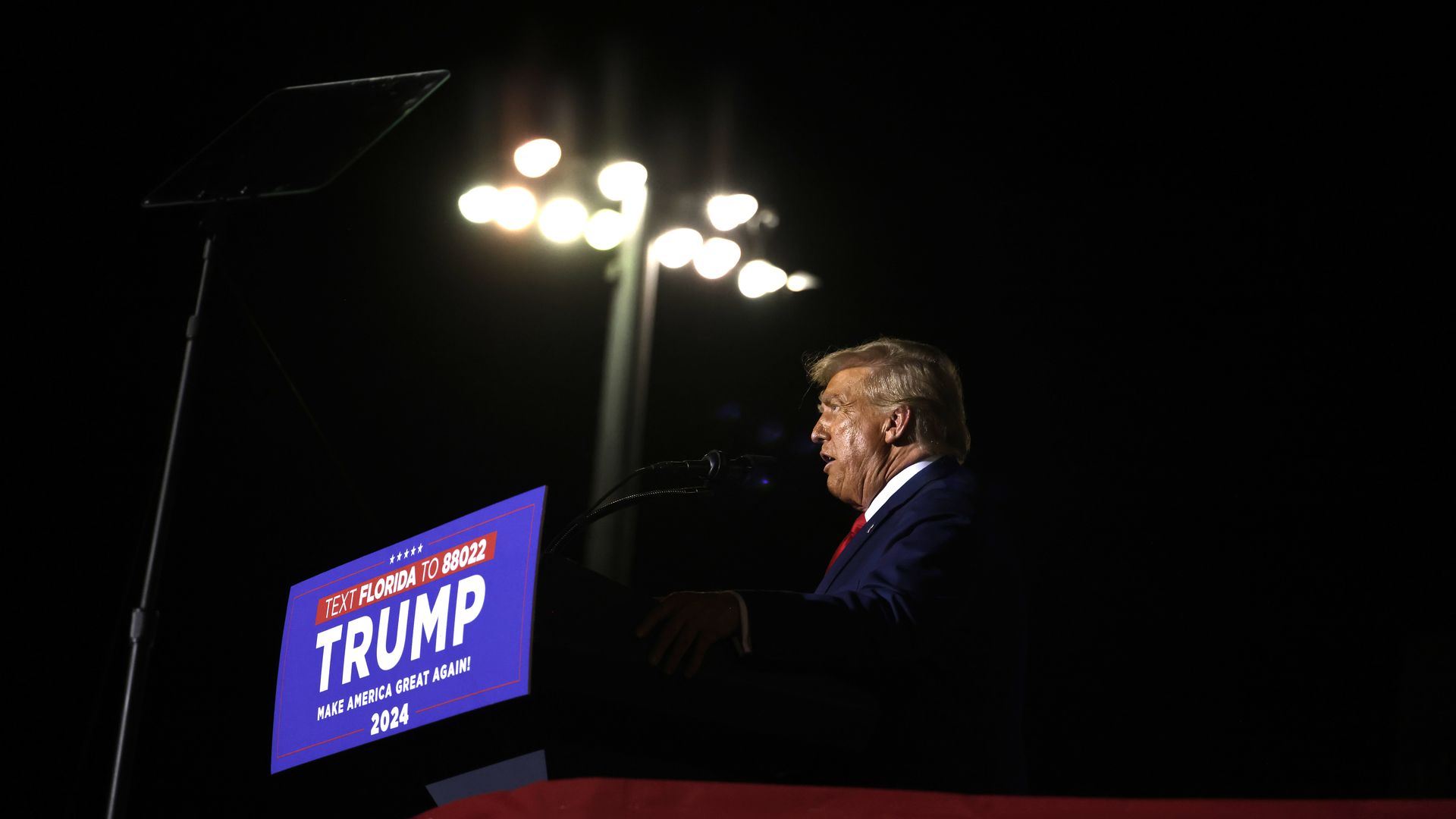 Special counsel Jack Smith's office in a filing on Monday asked a court to deny former President Trump's request to allow television cameras inside a federal courtroom for his federal election interference trial in March 2024.
Why it matters: Trump's request was in support of an application filed by several media companies that had urged for the trial to be televised.
While broadcasting and photography is allowed in many state courts, it is still banned in federal courts — though a few have allowed recordings under very specific circumstances.
Members of Congress, the media and the public have long tried to get rid of the camera ban, but it still remains in place.
What they're saying: Because of this, Smith's office said Trump's request should be rejected, calling it a demand for special treatment.
It argued instead that the request is an attempt by the former president to turn the trial into a "carnival atmosphere from which he hopes to profit by distracting, like many fraud defendants try to do, from the charges against him."
"The defendant offers no legal argument or case law to support his demand that trial in this case be conducted unlike that for every other federal criminal defendant," the filing reads.
The big picture: The ban has raised legal issues pertaining to the First and Sixth Amendments and process guarantees concerns.
The public has a right to attend federal trials, which are also usually covered minute-by-minute by reporters in the courtroom.
Proponents of the ban argue that it helps ensure fair and and orderly trial proceedings and helps protects witnesses and jurors. In this case, specifically, Smith's team has asked the court to impose protections for potential jurors.
Opponents generally argue that the lack of transparency damages the credibility of judicial outcomes and alienates average Americans from the federal judicial system.
Go deeper: Trump campaign defends "vermin" speech amid fascist comparisons
Go deeper