U.S. House to view Hamas attack footage and receive Israel briefing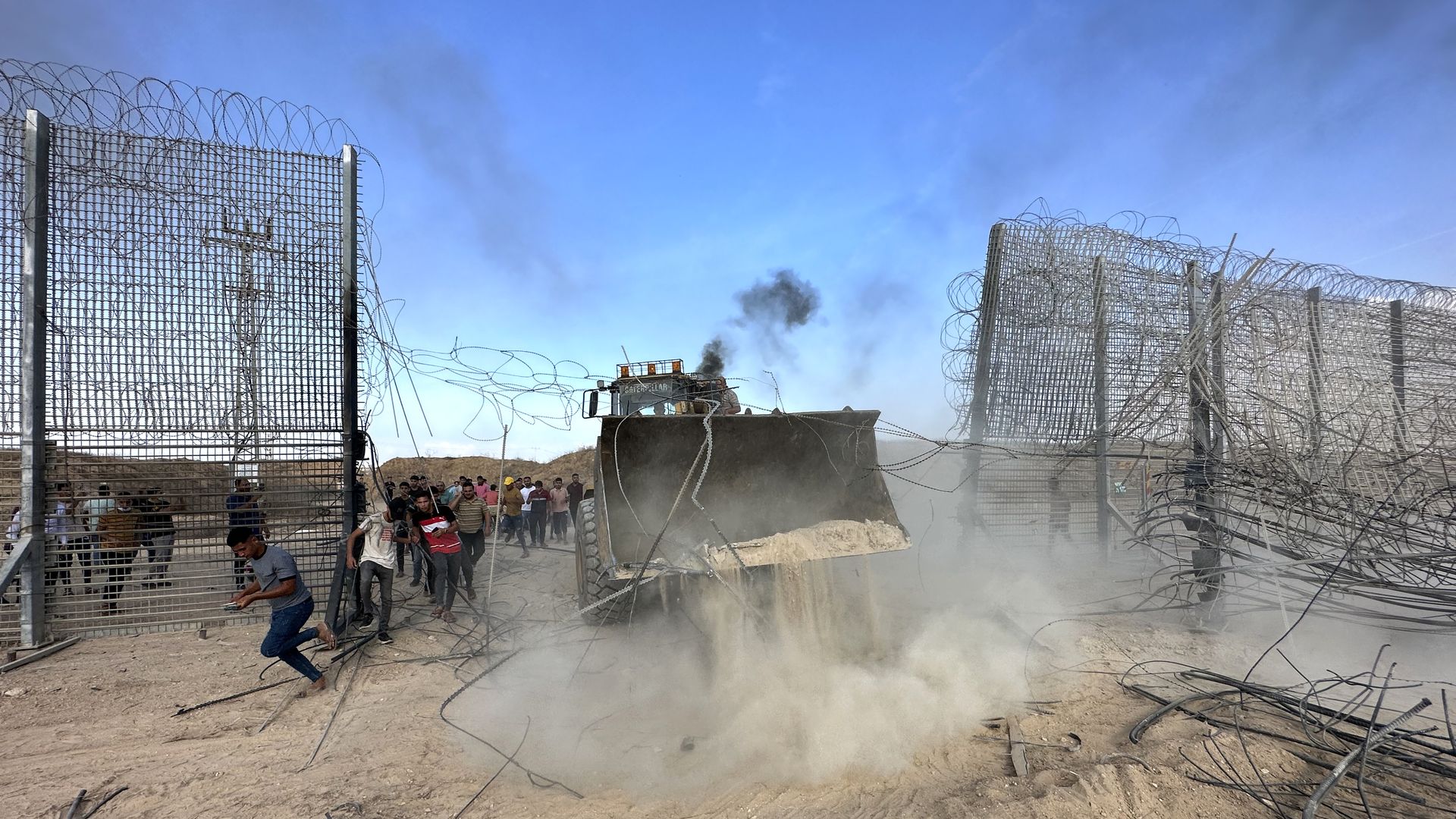 All U.S. House members will have an opportunity on Tuesday to view footage of Hamas' Oct. 7 attack on Israel before receiving a briefing on the war in Gaza, Axios has learned.
Why it matters: The 43-minute compilation has been described as an "unceasing display of horrors" from the assault that killed over 1,400 Israelis.
Driving the news: The House Foreign Affairs Committee is hosting a bipartisan, House-wide screening of the footage, provided by the Israeli embassy, on Tuesday morning, according to an invitation obtained by Axios.
The invitation warns that the footage is "highly graphic and may be disturbing to viewers."
Members will not be allowed to bring phones or electronic devices into the screening room, according to the invitation, which says: "No recording of any kind will be permitted, whether video or audio."
The details: Made up of dash and body camera footage, surveillance video, phone videos and other raw footage, the harrowing compilation has already been shown to journalists, diplomats, members of Israel's Knesset and a select group of a few dozen House members.
Later Tuesday afternoon, members will receive a classified briefing from Biden administration officials on Israel and Gaza, according to another invitation obtained by Axios. The briefers:
Acting Deputy Secretary of State Victoria Nuland
USAID Deputy Administrator Isobel Coleman
Acting Undersecretary of Defense for Policy Sasha Baker
Deputy Director of National Intelligence for Mission Integration Morgan Muir
Joint Chiefs of Staff Vice Director for Operations Paul Spedero
The backdrop: Some lawmakers – particularly Jewish members – had expressed a desire for both an update on the Israeli war effort and an opportunity to view the footage.
"I think we ought to have a classified briefing about what's going on there," Rep. Steve Cohen (D-Tenn.) told Axios on Sunday. "There's a lot we don't know ... as far as what Israel's targeting has been, how surgical they've been in trying to avoid civilian deaths."
Cohen said of the Hamas attack footage: "I think that should be shown to Congress, and let the entire Congress see what happened on Oct. 7. Because people don't remember that as well as they should."
"I've been wanting to [view the footage] ... as a way to bear witness," another Jewish member told Axios.
Editor's note: This article has been updated with further comment from Rep. Steve Cohen.
Go deeper