Why Manchin's retirement is Democrats' worst nightmare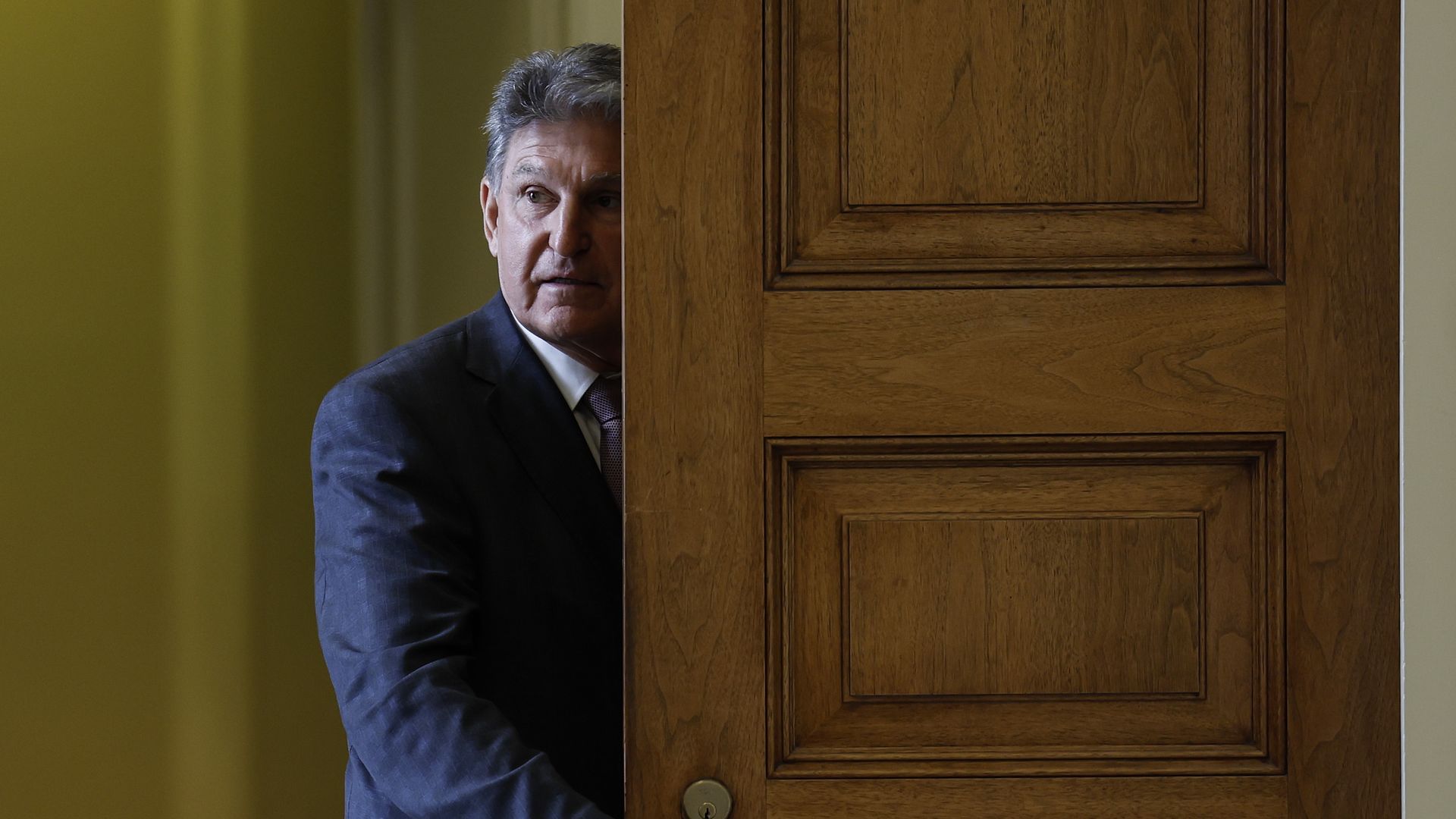 A Democratic fairy tale is coming to an end in West Virginia, where Sen. Joe Manchin's decision not to seek re-election threatens to blow up the party's chances of holding the Senate — and potentially the White House — in 2024.
Why it matters: Without Manchin — widely viewed as the only Democrat who could run competitively in deep-red West Virginia — Republicans likely will need to flip just one or two Senate seats to take control of Congress' upper chamber, depending on the outcome of the presidential race.
The big picture: The conservative Democrat, who's been in the Senate since 2010, will leave behind a complicated legacy.
Between the lines: The massive spending bill took a sledgehammer to Manchin's image back home in West Virginia, and disputes with Biden over its implementation have increasingly left him on a political island.
What to watch: There are no obvious Democratic successors to Manchin, and West Virginia Gov. Jim Justice was already favored to win the Senate race next November assuming he becomes the GOP nominee.
The upside: Abandoning a West Virginia race that already was tilting red will free up Democratic resources to defend incumbents and go on offense in Texas and Florida — the only potential pick-up opportunities.
Go deeper