TikTok ads blanket GOP debate during clash over the platform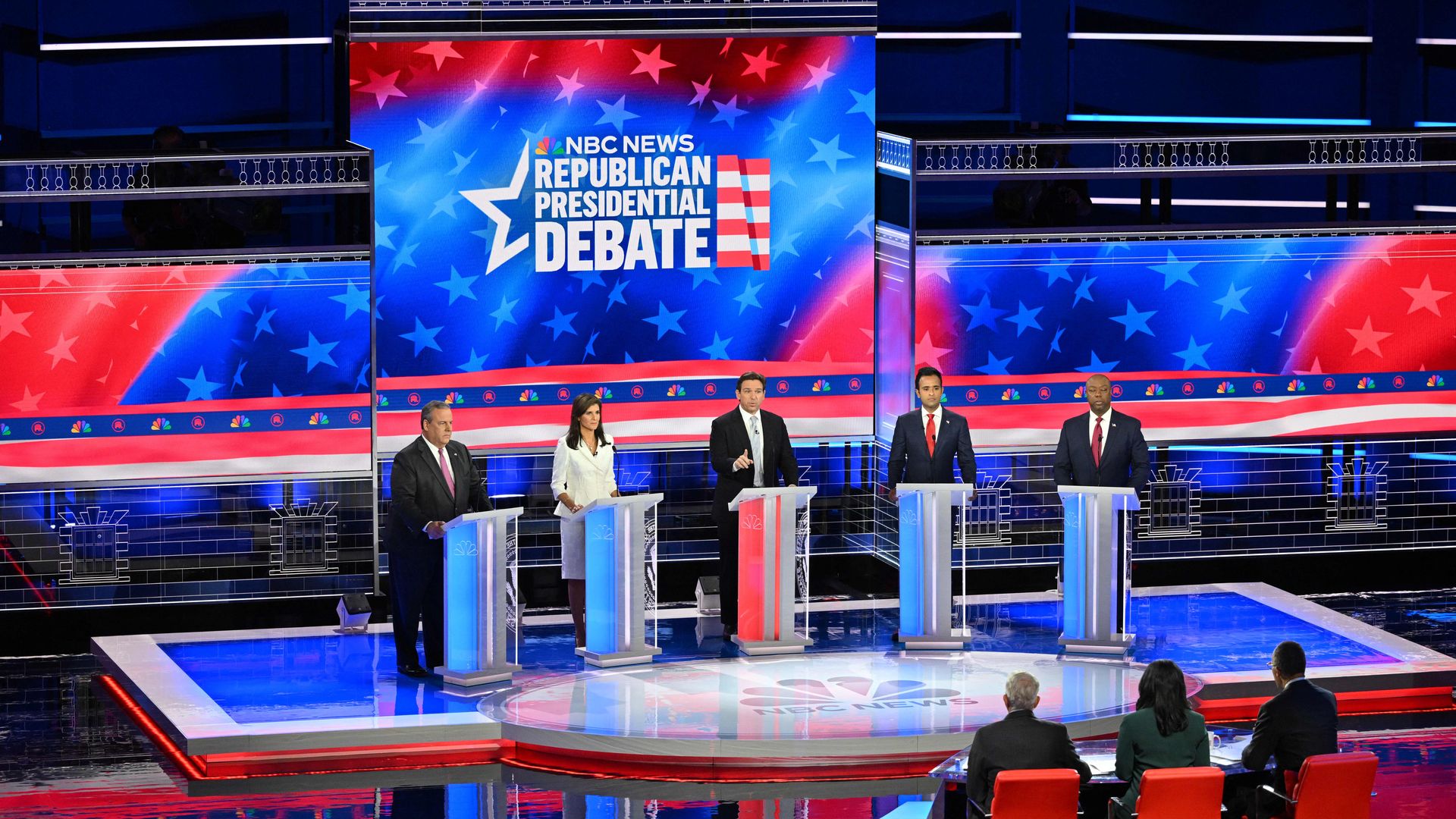 Advertisements for TikTok sandwiched a heated exchange over the Chinese-owned platform during the third Republican presidential debate.
Why it matters: TikTok became a flashpoint for the Republican candidates, with Vivek Ramaswamy, the only GOP candidate with an account, clashing with former UN Ambassador Nikki Haley.
"She made fun of me for actually joining TikTok while her own daughter was actually using the app for a long time," Ramaswamy said.
"So you might want to take care of your family first before preaching to anyone else," he added.
"Leave my daughter out of your voice," Haley said in response, also calling him "scum."
TikTok ran advertisements during commercial breaks before and after the sparring between Haley and Ramaswamy.
Driving the news: The Republican presidential candidates, except Ramaswamy, fiercely condemned the video app during the debate.
Florida Gov. Ron DeSantis, who supports a TikTok ban, said that he is concerned about the data that China is getting from users on the platform and what it is doing to "pollute the minds" of young Americans.
TikTok has been banned from government devices, the White House announced this year.
Go deeper