DeSantis recalls Florida landslide as he highlights GOP losing streak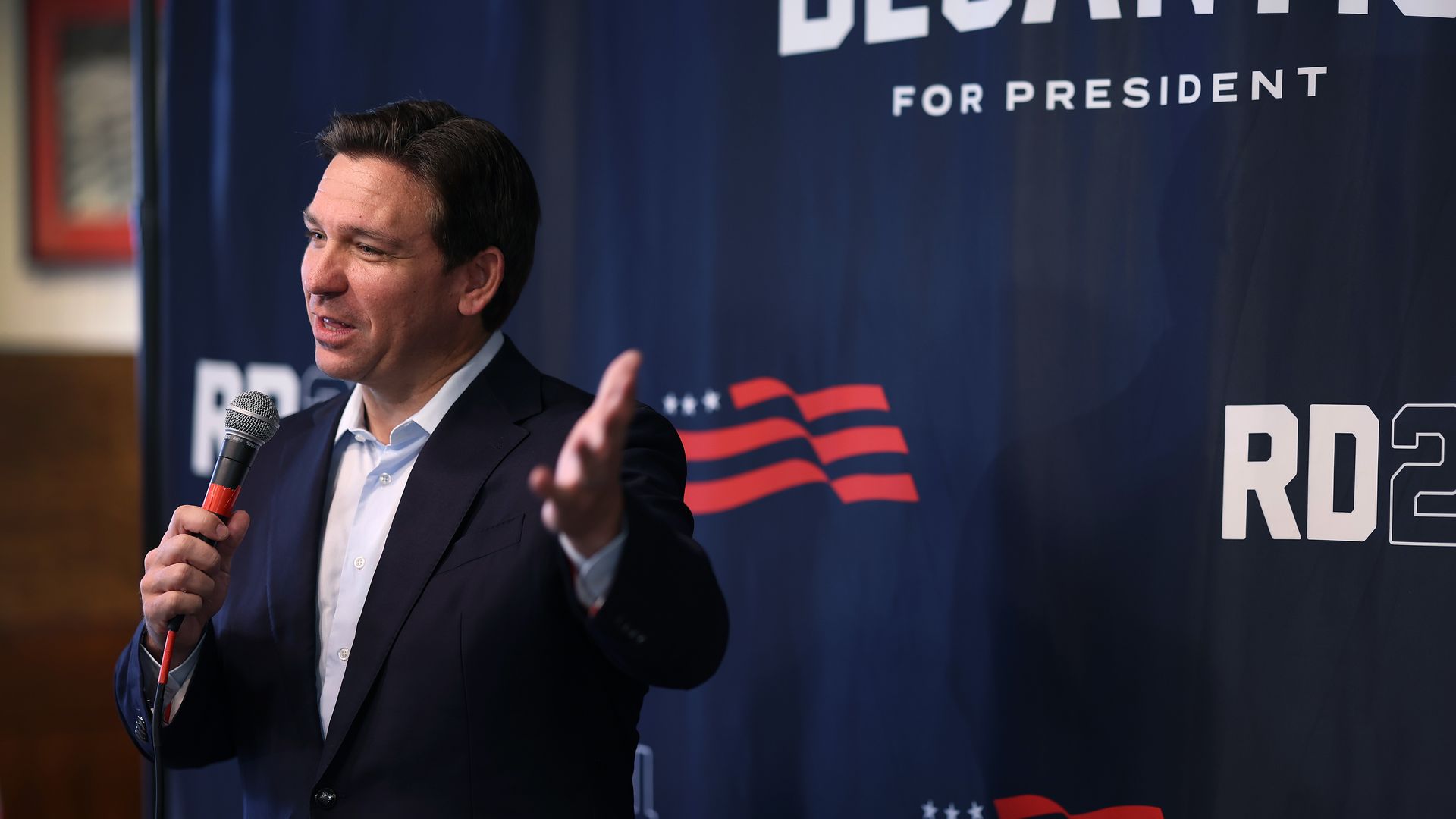 A year ago Wednesday, Florida Gov. Ron DeSantis won a landslide re-election in Florida — a rare GOP bright spot in a midterm cycle otherwise dominated by coverage of the "red wave that wasn't."
Why it matters: Fresh off another disappointing election night for Republicans, the DeSantis campaign is eager to remind voters of the dominant 2022 showing that vaulted the governor into contention for the GOP nomination.
What they're saying: "In Florida, we have a culture of winning, leading, and delivering results. We showed that when we turned a swing state into a red state one year ago," DeSantis tweeted Wednesday.
"Ron DeSantis built a coalition and ran on a record that trounced the Dems in Florida with a 20 point win. He can stop them nationally," DeSantis press secretary Bryan Griffin added.
Expect a similar line — or several — from DeSantis calling for an end to Republicans' "culture of losing" at tonight's debate in Miami.
Reality check: While DeSantis' victory last November was certainly a watershed moment, it was also a fleeting one: the 35% polling high mark in the GOP primary he reached in January 2023 has completely collapsed, down to about 14% today.
After pulling to within 10 points of Trump, who was widely blamed for Republicans' midterm debacle, DeSantis spent months flirting with a presidential launch before finally declaring in May.
By that point, Trump's months of unanswered attacks and a Republican rallying effect from his indictments had undermined DeSantis' support — while virtually erasing any memory of his landslide win.
Flash forward: DeSantis' biggest donor, billionaire Robert Bigelow, is now considering throwing his support behind Trump — suggesting he's "too strong" to be defeated by another Republican.
Go deeper