New NIH director faces battles over virus and drug research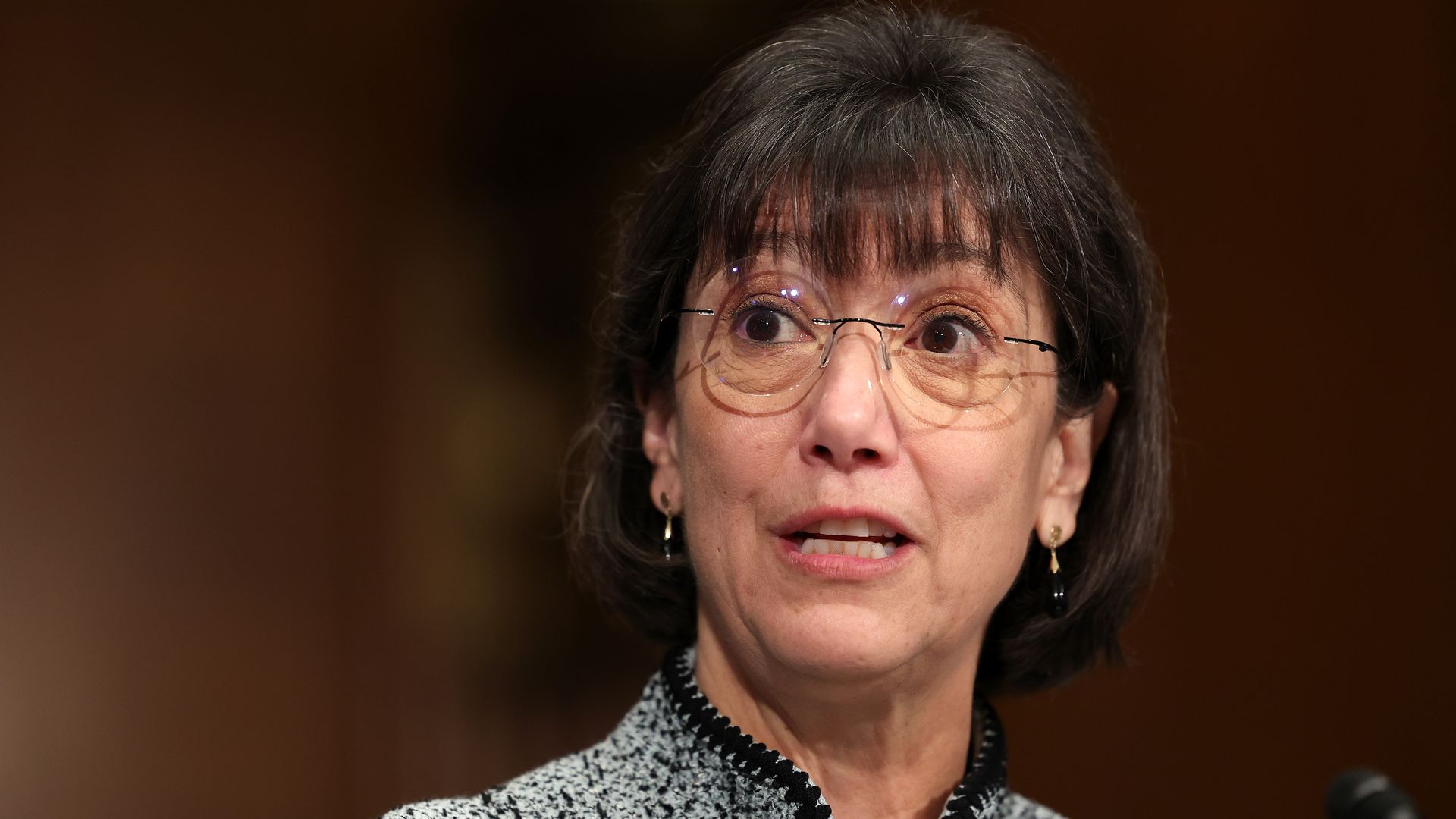 Newly confirmed National Institutes of Health director Monica Bertagnolli is taking the helm of the biomedical research agency at a critical moment, with budgets tightening and lingering questions about its stewardship of high-risk virus research and role in keeping drugs affordable.
Driving the news: The cancer doctor was confirmed by the Senate on Tuesday in a 62-36 vote, giving NIH its first full-time political leader in nearly two years.
Despite the bipartisan tally, Bertagnolli will quickly have to navigate a series of high-stakes clashes that will test her political and administrative skills.
Congressional Republicans are in a belt-tightening mood and the agency's work is being wrapped up in heated debates over COVID-19, drug pricing and U.S.-funded research in China.
Zoom in: The NIH is deeply enmeshed in the standoff over keeping the government open and would see research on diseases like cancer and Alzheimer's and clinical trials delayed in the event of a shutdown, per the White House.
Less than one-quarter of agency staff would be retained, according to a contingency plan. And even if a shutdown is averted, many experts believe the institutes will face flat budgets in any year-end deal.
Bertagnolli also will confront more questions about the $48 billion agency's work developing drugs and the way it licenses its discoveries to industry. Senate health committee chair Bernie Sanders (I-Vt.) opposed her nomination, saying she hadn't committed to lower drug prices through means like "reasonable pricing" clauses in NIH contracts.
There's also lingering distrust among mostly GOP lawmakers, who are still upset about the institutes' role in the COVID response and what they see as some officials' high-handed dismissal of theories that the coronavirus originated from a lab leak.
Outside advisers early this year recommended the NIH strengthen oversight of research on dangerous pathogens and broaden its framework for evaluating what could cause a pandemic.
What they're saying: "It's critical that she changes NIH's culture and establishes norms of transparency and honesty with the American people — a critical step to rebuilding trust in our government," said House Energy and Commerce Chair Cathy McMorris Rodgers (R-Wash.).
"She has the experience in medicine, research and management for this role and, most importantly, she has a deep understanding of what the NIH's work means for families in this country, who are counting on medical breakthroughs," said Sen. Patty Murray (D-Wash.), a member of the Senate health panel.
Bertagnolli is the second woman to head NIH and succeeds longtime director Francis Collins, who left at the end of 2021 after serving three presidents.
A Harvard Medical School professor and former surgical oncologist at Brigham and Women's Hospital, she announced in December that she had early-stage breast cancer and would undergo treatment.
Prior to confirmation, she headed the National Cancer Institute at NIH, where she played a leading role implementing President Biden's "Cancer Moonshot" initiative.
The bottom line: She faces a far different world than Collins, who presided during a period of federal budget largesse and generally more goodwill.
Collins, however, faced his own political battles with Republicans over his support of fetal tissue research, and he resisted calls to fire Anthony Fauci and endorse unproven COVID remedies.
Given Bertagnolli's fairly thin political resume, we'll learn a lot about her in a hurry.
Go deeper