NIH's glory days of budget increases are ending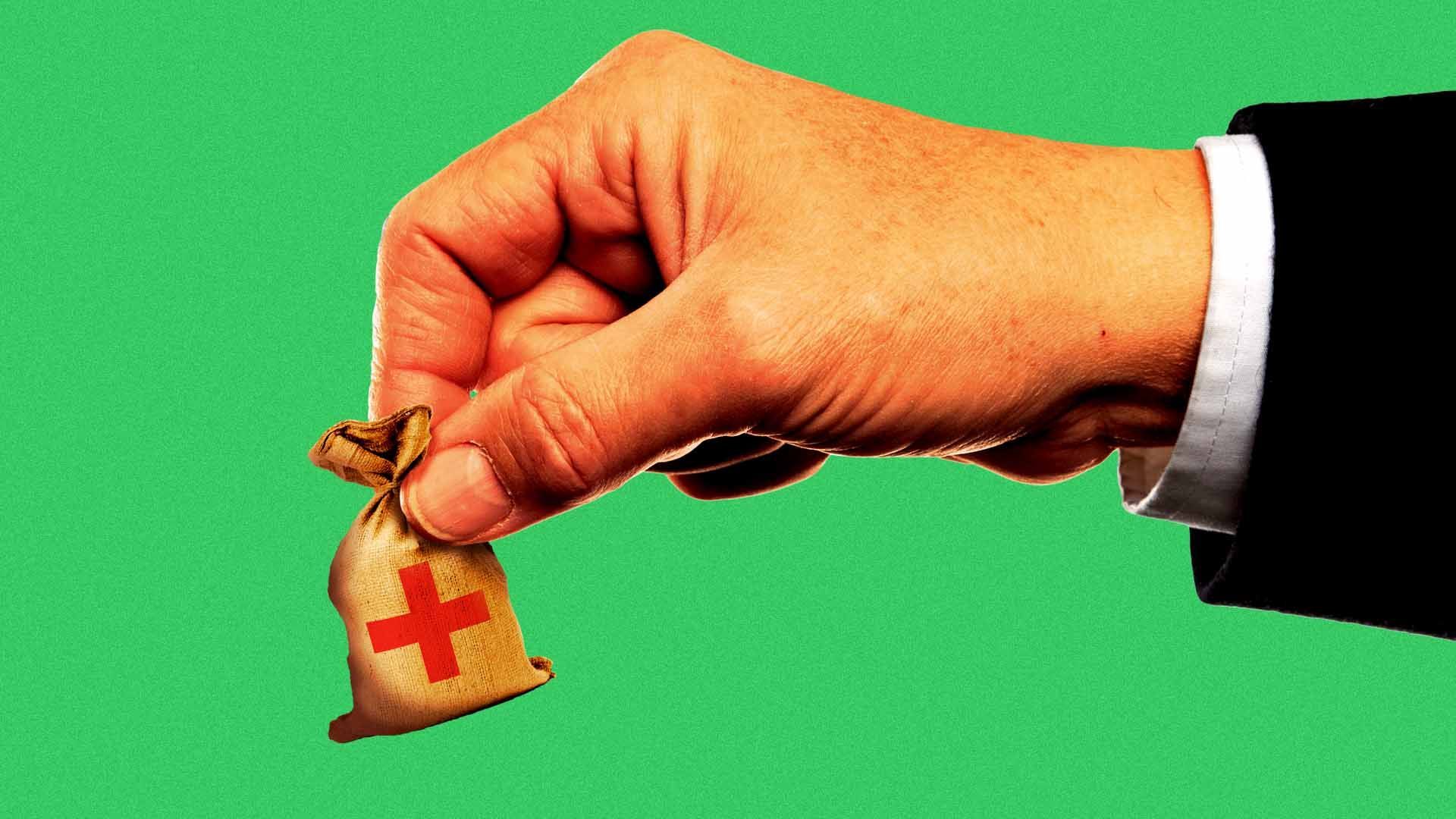 President Biden's fiscal 2024 budget proposes the smallest NIH funding bump in years, likely leaving the agency without a champion for more money next year.
Why it matters: The agency is already the target of Republican fury, especially over its handling of gain-of-function research. So if Biden isn't pushing for more funding, its decade-plus of hefty annual budget increases is probably over, at least for now.
Driving the news: Biden's budget proposal includes $48.6 billion in NIH funding — an increase of $920 million from 2023, or less than 2%.
More than half of the new funding is earmarked for the National Cancer Institute as part of Biden's Cancer Moonshot initiative. Most institutes' funding would remain flat.
State of play: That's a pretty big step down from the increases the agency has gotten in recent years. The NIH budget has increased from $30.9 billion in 2011 to this year's $47.7 billion.
Over the last seven years alone, it has increased by an average of 5.6% each year, according to a Raymond James analysis.
"The President's budget implies NIH funding is not a priority and when Congress enters negotiations over appropriation levels and the debt limit, NIH may not be as protected as some investors assume," the analysis concludes.
The big picture: The NIH is inextricably linked to the political debate over COVID's origins. Republicans who are convinced that the virus originated in a Wuhan lab with ties to U.S. funding — and that NIH officials tried to cover up information early on — aren't likely to vote to give the agency more funding.
"The relationship between the NIH, the [Wuhan Institute of Virology], and EcoHealth raises serious questions about use of taxpayer dollars for gain-of-function research and when U.S. health officials became aware of the WIV's role in the COVID-19 pandemic," House Oversight Committee Chairman James Comer said in a statement posted online.
EcoHealth, an NIH grantee that has done research on bat coronaviruses with the WIV, has said that "by definition it was not gain-of-function research."
Regardless, there appears to be bipartisan interest in reforming gain-of-function research, Axios' Victoria Knight reported last week.
Go deeper