Senate confirms cancer surgeon as NIH director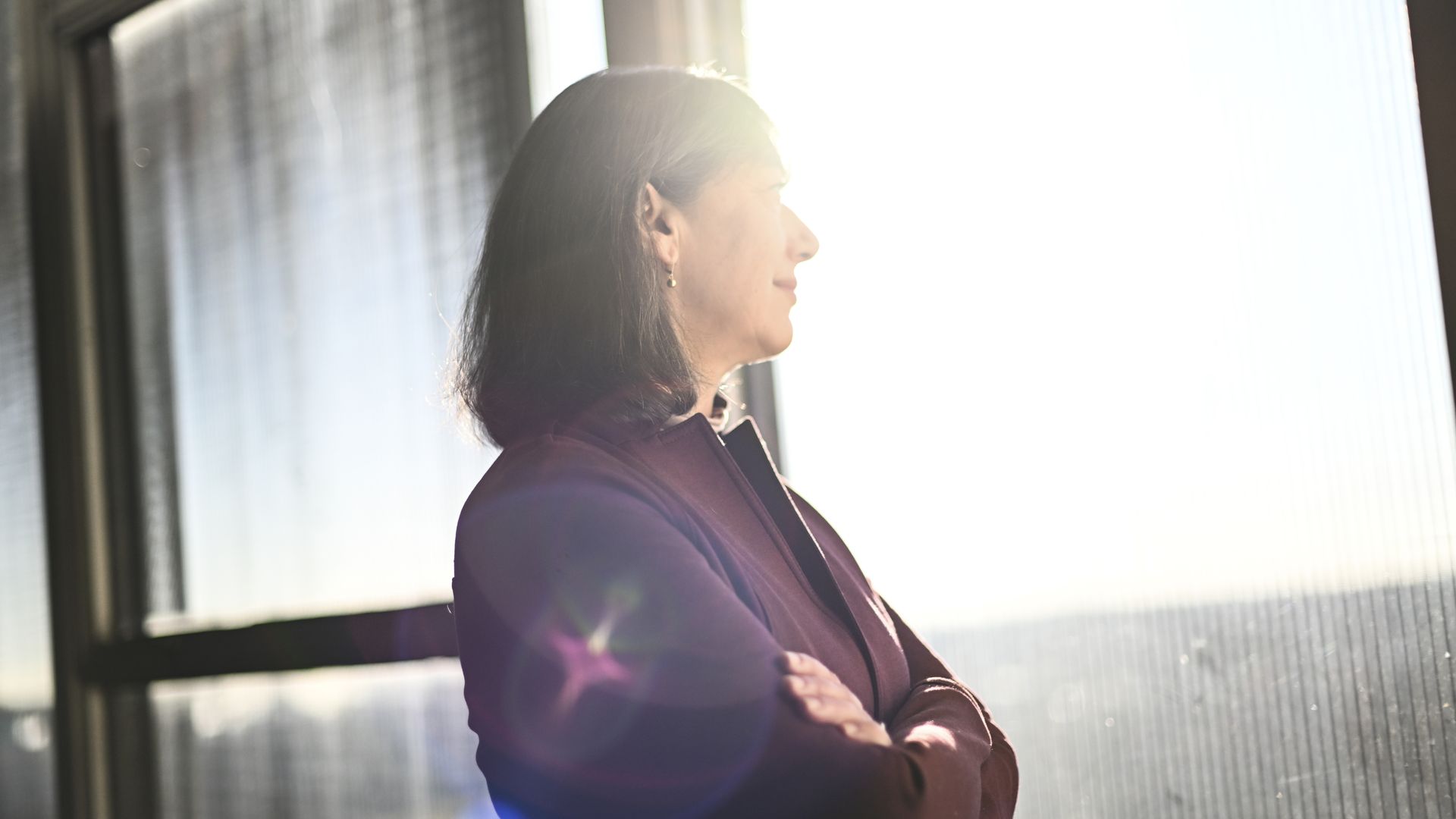 The Senate on Tuesday confirmed Monica Bertagnolli as National Institutes of Health director, filling a key federal research position that's been vacant for nearly two years.
Why it matters: A cancer doctor with a thin political resume, Bertagnolli takes the helm of the giant biomedical institution amid heated debates over the cost of drugs it helped develop and questions over how it oversees risky research and foreign collaborations.
Driving the news: The Senate confirmed Bertagnolli, 62-36.
A Harvard Medical School professor and former surgical oncologist at Brigham and Women's Hospital, she announced in December that she had early stage breast cancer and would undergo treatment.
She becomes the second woman to head NIH. Lawrence Tabak has served as acting director since the departure of longtime director Francis Collins at the end of 2021.
Context: The NIH has been facing scrutiny from House Republicans over its role in the COVID-19 response and in inquiries over the origins of the virus.
Outside advisors early this year recommended the NIH strengthen oversight of research on dangerous pathogens and broaden its framework for evaluating what could cause a pandemic.
The institutes' role in drug development and licensing its discoveries has also come under fire.
Last month, Senate health committee chair Bernie Sanders (I-Vt.) asserted that NIH "abdicated its authority to ensure that the new drugs it helps develop are reasonably priced," and opposed advancing Bertagnolli's nomination. He cited the awarding of an exclusive patent license to a small, "obscure" drugmaker for a cervical cancer treatment he said could be worth hundreds of millions of dollars.
Sanders voted against Bertagnolli on Tuesday, while Republicans supporting her included Sens. Susan Collins of Maine and Bill Cassidy of Louisiana, the ranking member of the chamber's health committee.
Funding for the institutes is also caught up in the broader congressional tempest over averting a government shutdown. The White House has said a shutdown would stall research on diseases like cancer and Alzheimer's and force NIH to delay clinical trials.
Go deeper