What Trump stands to lose in his New York civil fraud trial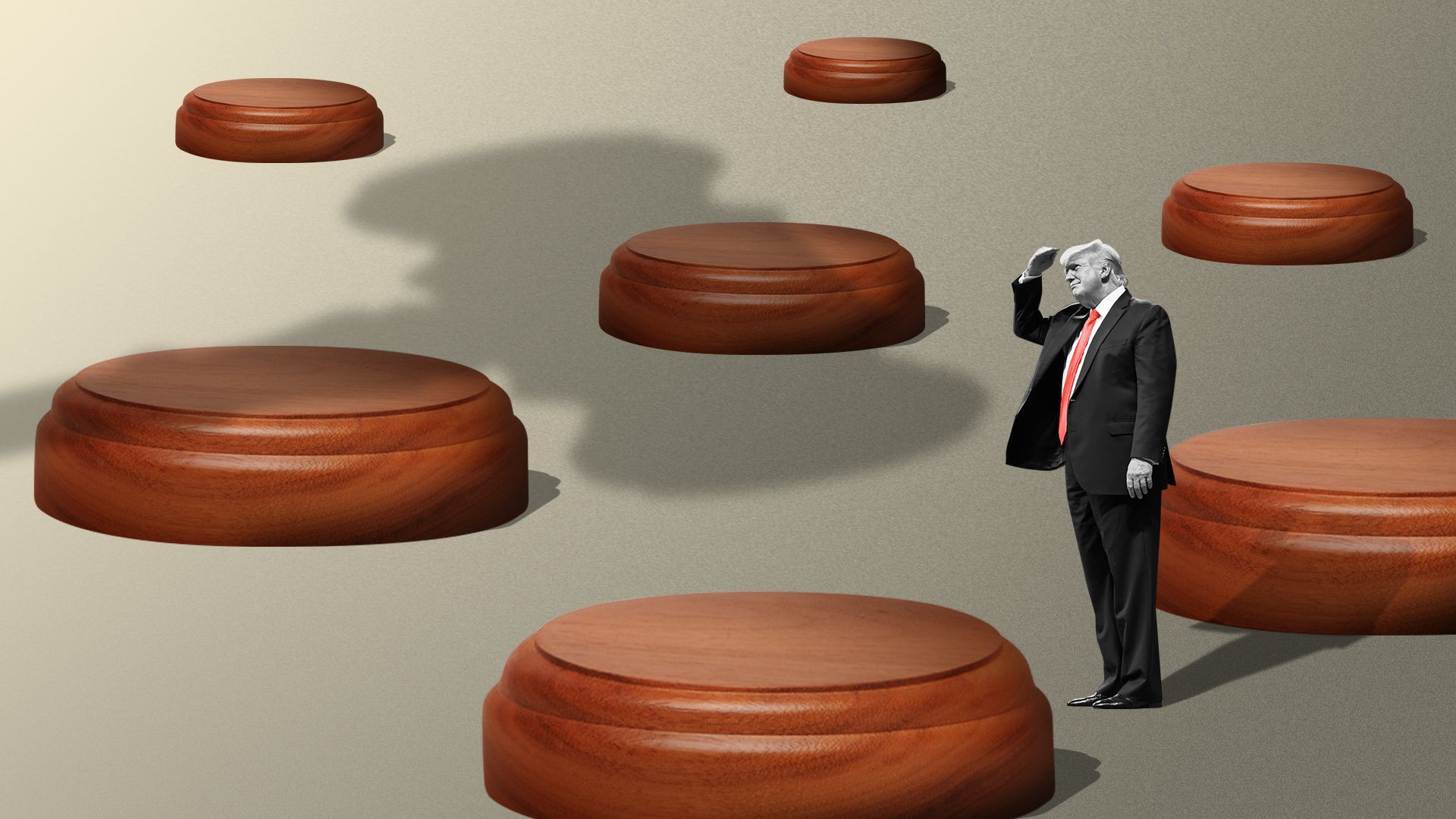 Former President Donald Trump is at risk of losing the New York real estate empire that the rest of his career was built on.
The big picture: Forcibly dismantling Trump's company is so unusual that no one is quite certain how it would play out.
State of play: Trump already has been found to have inflated the value of his New York assets, via a partial summary judgment. The case now is in its penalty phase — and Trump testified yesterday, drawing a rebuke from the judge after veering off topic in his answers.
Details: In an earlier phase of the trial, the judge granted New York Attorney General Letitia James' request to cancel state business certificates that effectively allow many of Trump's properties to operate.
Trump successfully appealed that part of the lower court's ruling, but the possibility could come back once the trial concludes.
How it works: If the business certificates were canceled, the relevant assets — which include Trump Tower, Trump Park Avenue, 40 Wall Street, and Trump National Golf Course Hudson Valley — would be put under the control of a court-appointed receiver, who operates much like an executor of an estate.
The receiver would continue to manage the properties, but also could be allowed by the court to sell some — particularly if cash was needed to pay off legal penalties or creditors.
Trump, who views himself as a consummate dealmaker, wouldn't be at the negotiating table.
What we're watching: Even if he's able to keep his business certificates, there are other options on the table that could weaken his real estate empire. Prosecutors have asked for:
A five-year ban on Trump or the Trump Organization entering into commercial real estate transactions in New York.
A five-year ban on Trump or the Trump Organization applying for loans from any financial institutions chartered by or registered in New York.
Permanent disbarment of Trump and his three oldest children from serving as officers or directors in a business headquartered, registered and/or licensed in New York.
The bottom line: The legal proceedings could forever alter Trump's business legacy — the same legacy he parlayed into his political career.
Go deeper