Capitol Police seize handguns, arrest 2 after car crashes into barricade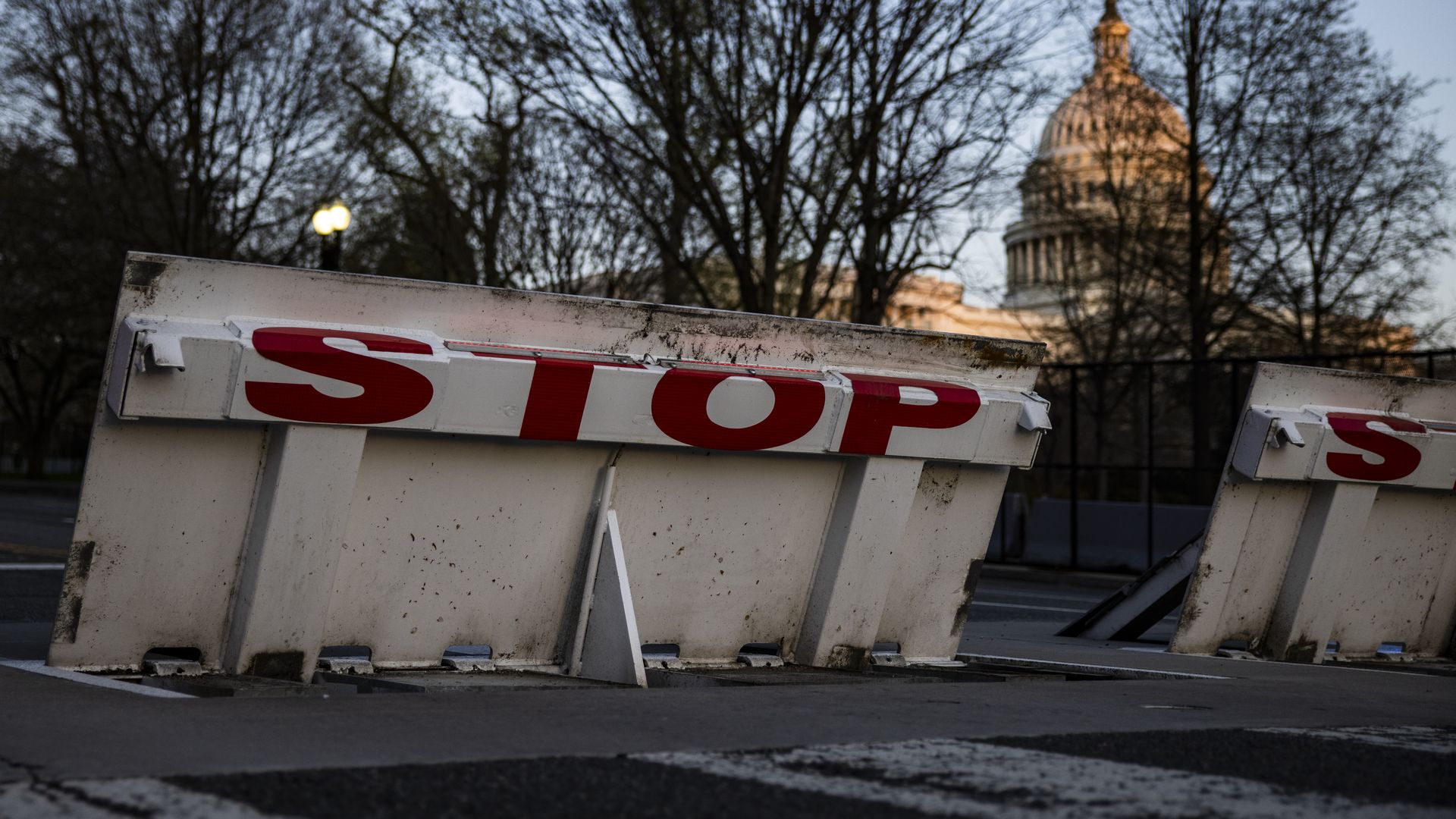 The Capitol Police said Monday they seized two Glock handguns and a stolen car from two men who crashed their car into a vehicle barrier and fled from officers near the Capitol.
Why it matters: The incident comes as a rise in violent crime in Washington, D.C. has many on Capitol Hill concerned about their safety.
Driving the news: The Capitol Police said in a statement that officers attempted to make a traffic stop after witnessing a car idling at a green light on Sunday.
When they approached the car it sped away and crashed into a Capitol complex vehicle barrier near Capitol Police headquarters, the statement said.
The two men, identified as Ricardo L. Glass and Onostale Okojie, both 20 years old, then attempted to escape on foot but were captured and arrested.
Police found a Glock with an extended magazine in the passenger's seat of the car, which was stolen, and another Glock in a nearby flowerbed with a "giggle switch," a device fitted onto the back of a gun that can turn it from a semiautomatic to a fully automatic weapon.
Zoom in: Glass and Okojie face more than a dozen charges, including firearms violations, fleeing from a law enforcement officer, driving under the influence and receiving stolen property.
They are also charged with unlawful possession of a handgun due to the "giggle switch" attached to one of the Glocks.
By the numbers: The Capitol Police have confiscated more than 30 guns this year at the Capitol complex – where even legally registered guns are prohibited.
Go deeper