Dating apps lose their luster with college students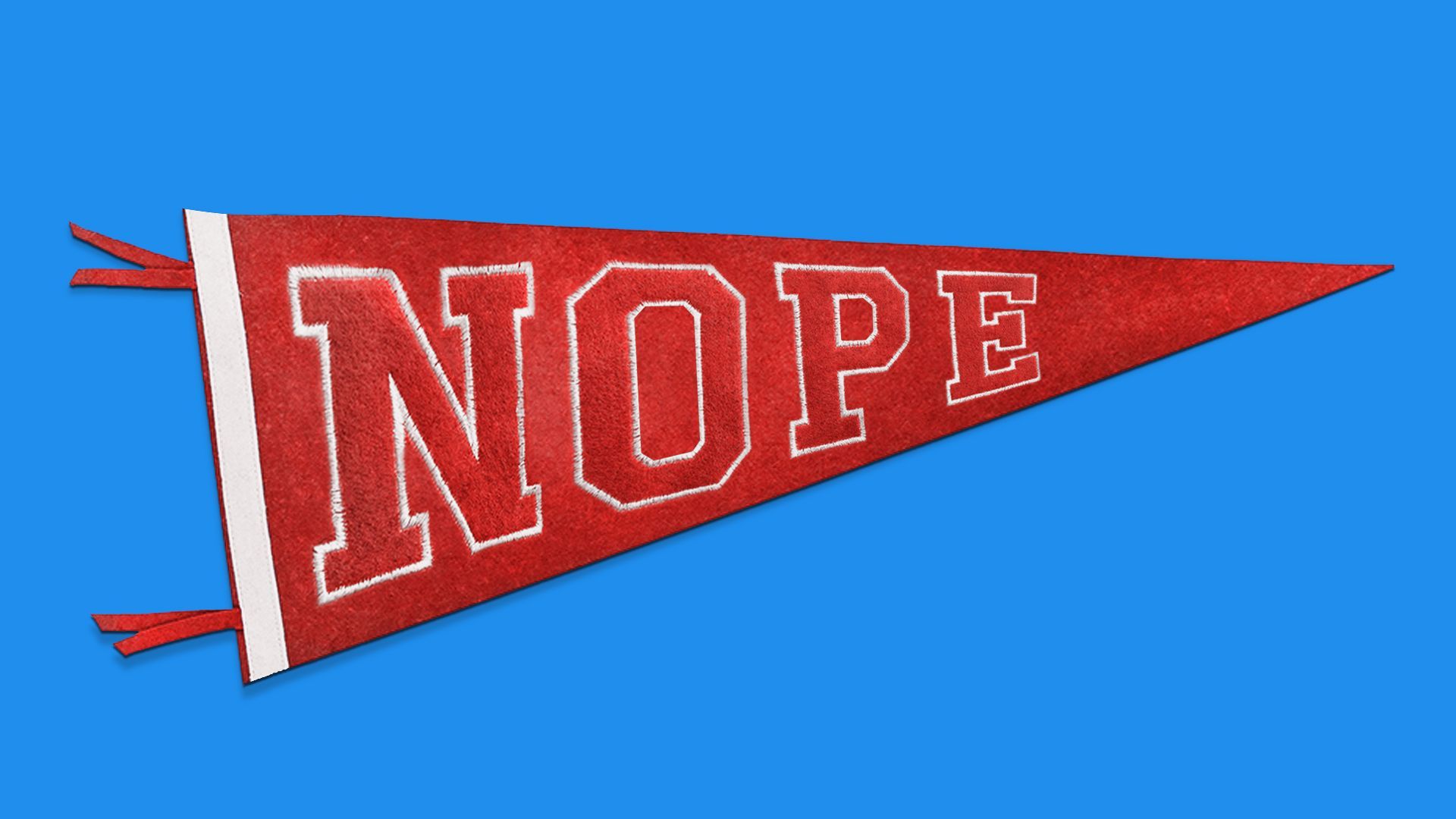 Young people aren't on dating apps.
That's according to a new Axios/Generation Lab survey of college and graduate students nationwide.
By the numbers: 79% of respondents — college and graduate students around the country — said they don't use any dating apps even as infrequently as once a month.
Among the apps, the most popular was Tinder, which 12% said they used at least monthly.
Why it matters: College students are a target demographic for dating apps, with companies like Tinder and Bumble advertising and hosting campus events.
But the overwhelming majority of young people on campuses say they prefer to meet people in person.
"I feel dating apps have ruined the dating scene for many people my age and ruined their self-confidence," says Melanie Perez, a junior at Sam Houston State University.
"I'd rather meet and start as friends than use an app that'll most likely end in hookups."
Between the lines: A plurality (37%) of respondents also said that beliefs are the most important factor when considering potential partners. They ranked it higher than professional goals or looks.
Most college students wouldn't go on a date with a person who voted differently from them in the 2020 presidential election, another recent Generation Lab poll found.
Methodology: This study was conducted Oct. 11-16 from a representative sample of 978 students nationwide from 2-year and 4-year schools. The margin of error is +/- 3.4 percentage points. The Generation Lab conducts polling using a demographically representative sample frame of college students at community colleges, technical colleges, trade schools and public and private four-year institutions.
Go deeper