Blinken expresses concern over Israel move to withhold part of Palestinian tax revenues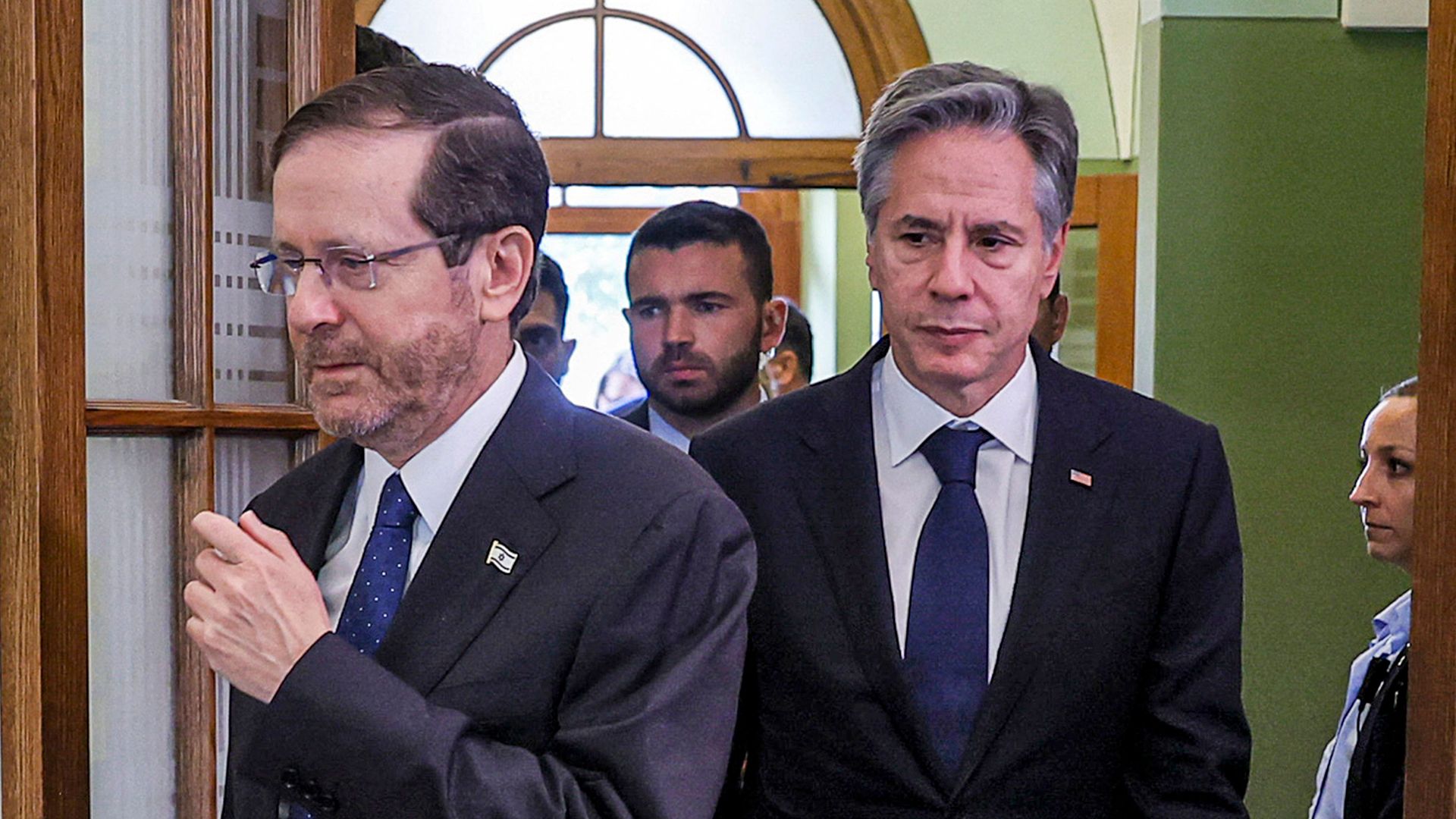 Secretary of State Tony Blinken during his meetings in Tel Aviv on Friday expressed concern over the Israeli cabinet decision to withhold part of the tax revenues Israel collects for the Palestinian Authority, according to two U.S. officials.
Why it matters: The revenues — collected under an agreement between Israel and the PA — are a major source of income for the PA, which is already in a financial crisis.
Biden administration officials have said they believe suspending the transfer of any of the money will further destabilize the Palestinian Authority and its security services in the occupied West Bank.
Catch up quick: Israel's far-right ultranationalist finance minister had initially decided to suspend the transfer of all of the funds.
The Biden administration expressed alarm and asked Israeli officials to release the funds.
Driving the news: During an Israeli cabinet meeting on Thursday, ministers discussed withholding only part of the funds they said go to Gaza.
Several Israeli officials, including the chiefs of Israel's intelligence agencies and the coordinator of operations in the Palestinian territories, expressed opposition to withholding any of the funds, warning such a move could have negative consequences in the West Bank, according to three Israeli officials.
But after the discussion, the cabinet decided to withhold 40% of the revenues — funds it claimed the Palestinian Authority used to pay salaries in Gaza.
What they're saying: A senior White House official said in a briefing with reporters Friday evening that the Biden administration opposes Israel's decision.
"This is not the time, in our view, to withhold funds for the Palestinian Authority. Quite the opposite We need to maintain stability in the West Bank," the official said.
"Hamas is an enemy of the Palestinian Authority, as we all know, and so that very much remains our view," the White House official said.
Go deeper: Blinken tells Israelis humanitarian pause will buy Israel time for Gaza operation
Editor's note: The photo caption has been corrected to reflect that Isaac Herzog is the Israeli president, not the Palestinian president.  (edited)
Go deeper