Fed chair Jerome Powell shows some optimism on economy after rate pause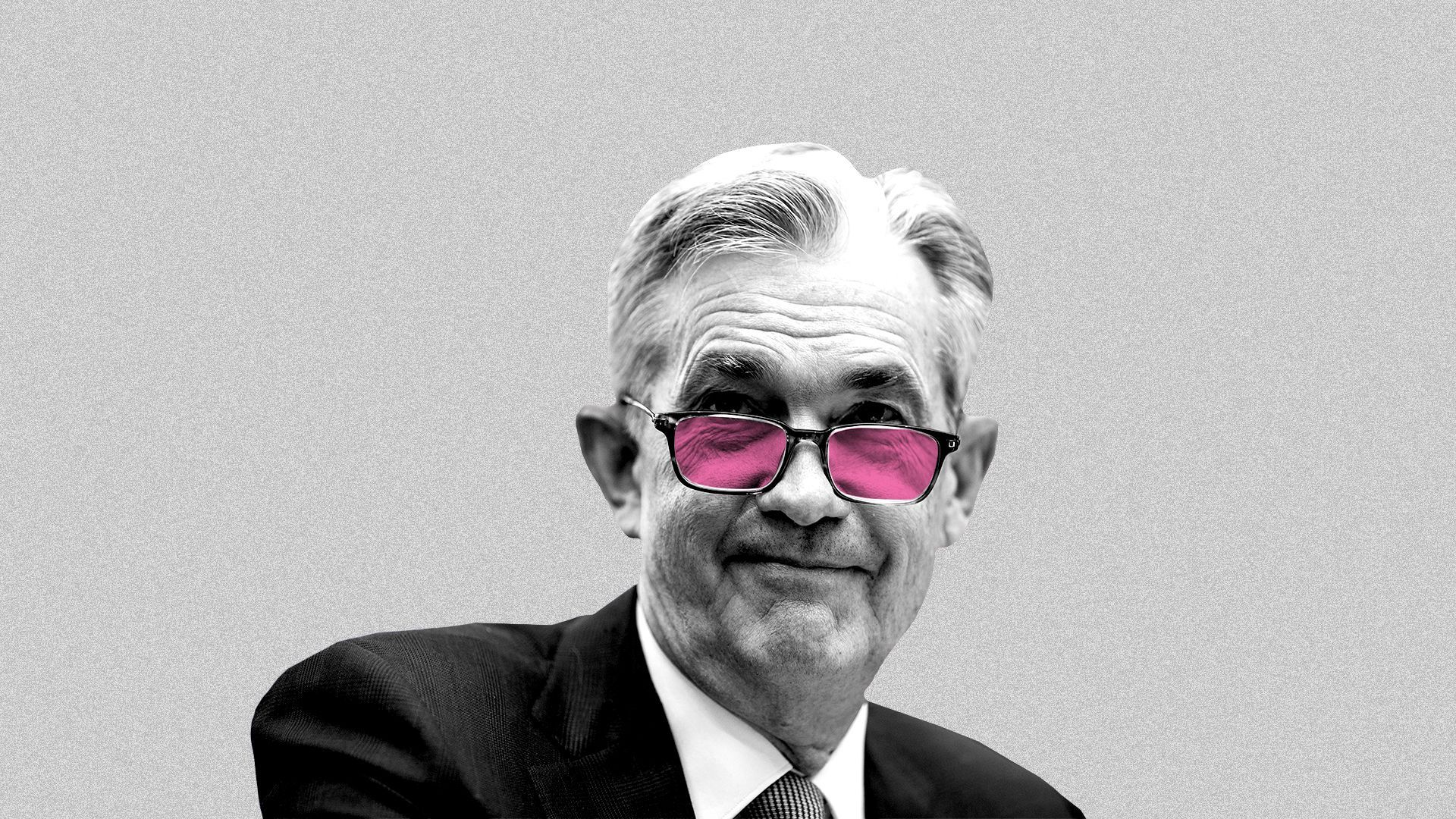 Fed chair Jerome Powell believes the U.S. economy is capable of growing faster than usual right now, without inflationary pressure.
The big picture: That was the subtext — and, in some spots, explicit text — of his comments after Wednesday's decision. It is also fueling a surge in stock and bond markets over the last 24 hours.
Why it matters: If the economy's potential is rising unusually quickly right now because of supply-side improvements, it allows the Fed more room to let growth run and less of a need to trigger a slowdown to bring inflation in line.
State of play: The labor force has grown markedly in the last year, due to more people seeking work and higher immigration rates, and is functioning better than it did amid post-pandemic dysfunction. Supply chains have righted themselves.
All of that means that the supply side of the economy — America's economic potential — may be rising faster than the sub-2% rate most economists believe to be plausible in the long run, given demographic trends.
Powell explicitly raised that possibility and cited those factors in his news conference.
What they're saying: He noted "supply-side improvements like shortages and bottlenecks and that kind of thing going away," and "a significant increase in the size of the labor market now, both from labor-force participation and from immigration."
He said that's "part of why GDP is so high, is because we're getting that supply. So we welcome that."
Powell added that the situation appears to be that "potential growth is elevated for a year or two right now over its trend level."
Between the lines: That helps explain why the Fed has not overreacted to super-fast growth over the summer, including Q3's sizzling 4.9% annualized GDP.
To the degree strong growth reflects improvement in the supply side of the economy, it is something the Fed can embrace and not fight through more tightening.
Of note: New data Thursday morning showed a blockbuster 4.7% gain in labor productivity last quarter. It is the biggest rise in output per hour worked in three years.
Productivity numbers are famously volatile and hard to interpret in the short run. But Q3's showing is consistent with an intriguing theory.
There was massive hiring in 2021 and 2022, which meant much of the workforce was new on the job; 2022 productivity numbers were terrible. Perhaps those new workers just needed time to get fully trained and reach their productive potential.
The bottom line: That narrative is more of a theory than a proven fact. But if true, it would support Powell's musings about supply-side improvement in the economy.
Go deeper