Record cold blast hits Lower 48 states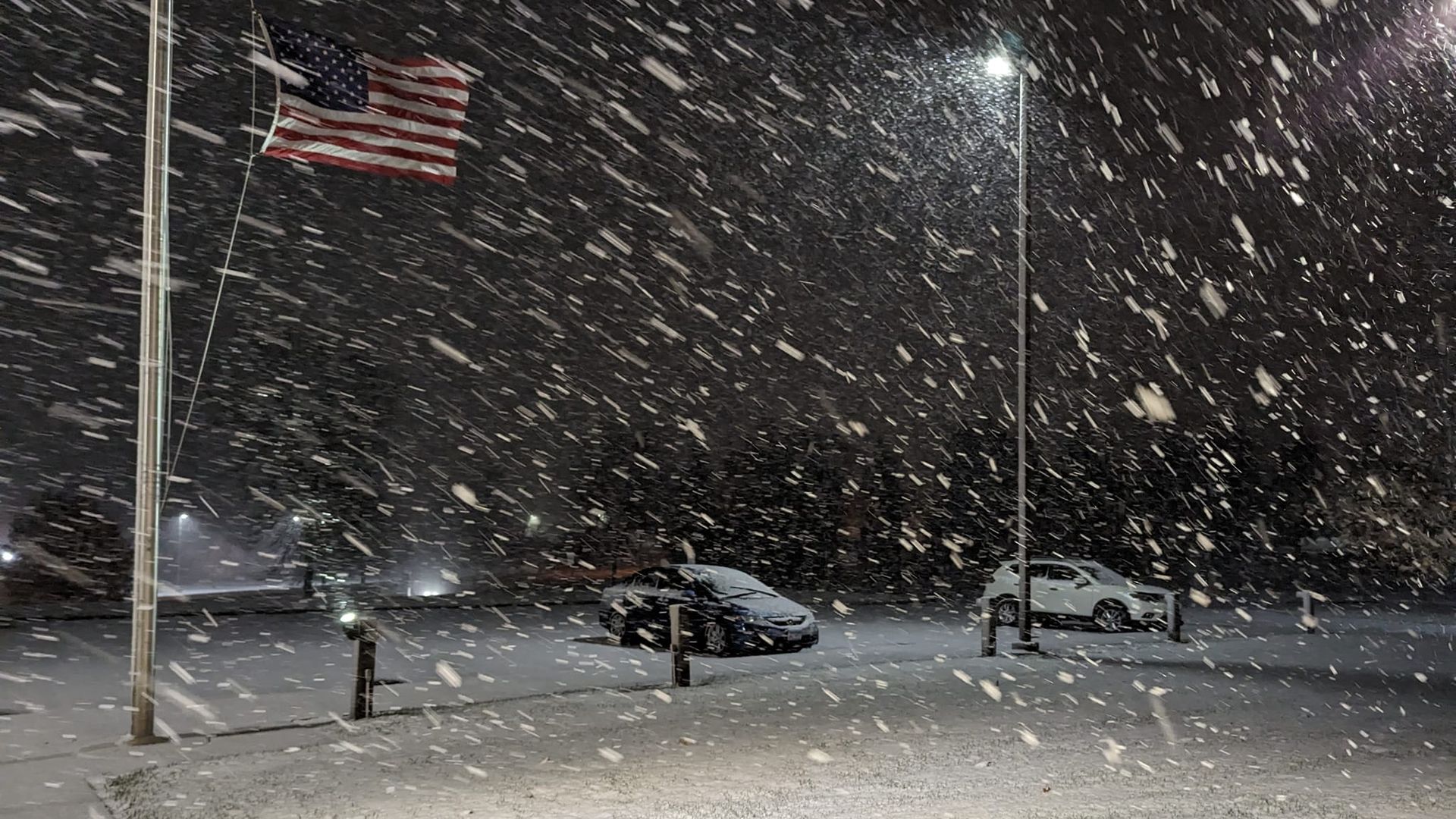 A record wintry snap was slamming much of the Lower 48 U.S. states on Wednesday night.
Of note: Some 70 million people were under freeze warnings, from eastern Texas to southern New York and the National Weather Service said "widespread record low temperatures" were likely Thursday morning from Texas to Maine, with below-normal conditions persisting across the East and South in the daytime.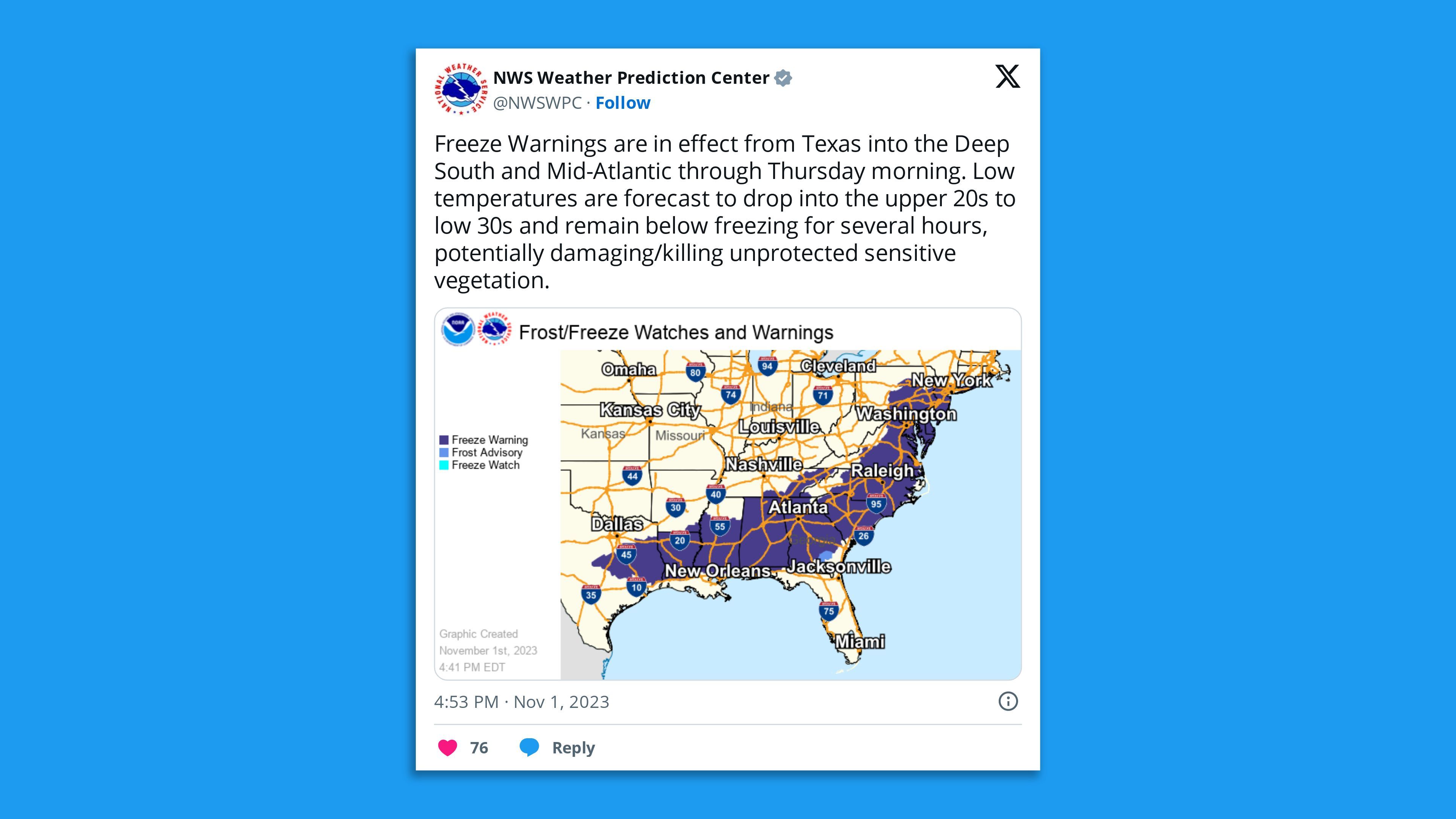 The big picture: "The coldest morning [is] expected to be Thursday morning when record low temperatures are possible from the Lower Mississippi Valley, across portions of the Southeast, Mid-Atlantic and northern New England," per the NWS.
Several cities have already tied, set or neared new records this week.
Mount LeConte in Tennessee's Smoky Mountains recorded its earliest-ever single-digit low temperature of 8°F on Wednesday morning. And Burlington, Iowa, hit a record Nov. 1 low of 20°F on Wednesday morning.
Meanwhile, Muskedon, Michigan, saw an October record of 11.5 inches of snow fall in one day on Halloween.
Glasgow, Montana, reported its snowiest Halloween after 4 inches of snow fell, and the Twin Cities tied its Oct. 31 snow record when 2 inches fell at Minneapolis-St.Paul International Airport.
State of play: "Freeze warnings are in effect across all of these areas, save for New England, signaling the end of the growing season for these regions," the NWS said in a Wednesday night forecast discussion.
"Most areas to the east of the Rockies will have below freezing temperatures Thursday morning, except for the Gulf Coast, Florida and the Southeast Coast."
Go deeper: Prepare for a turbulent El Niño winter — with a major wild card
Go deeper