How tech and AI help get crucial services to U.S. Spanish speakers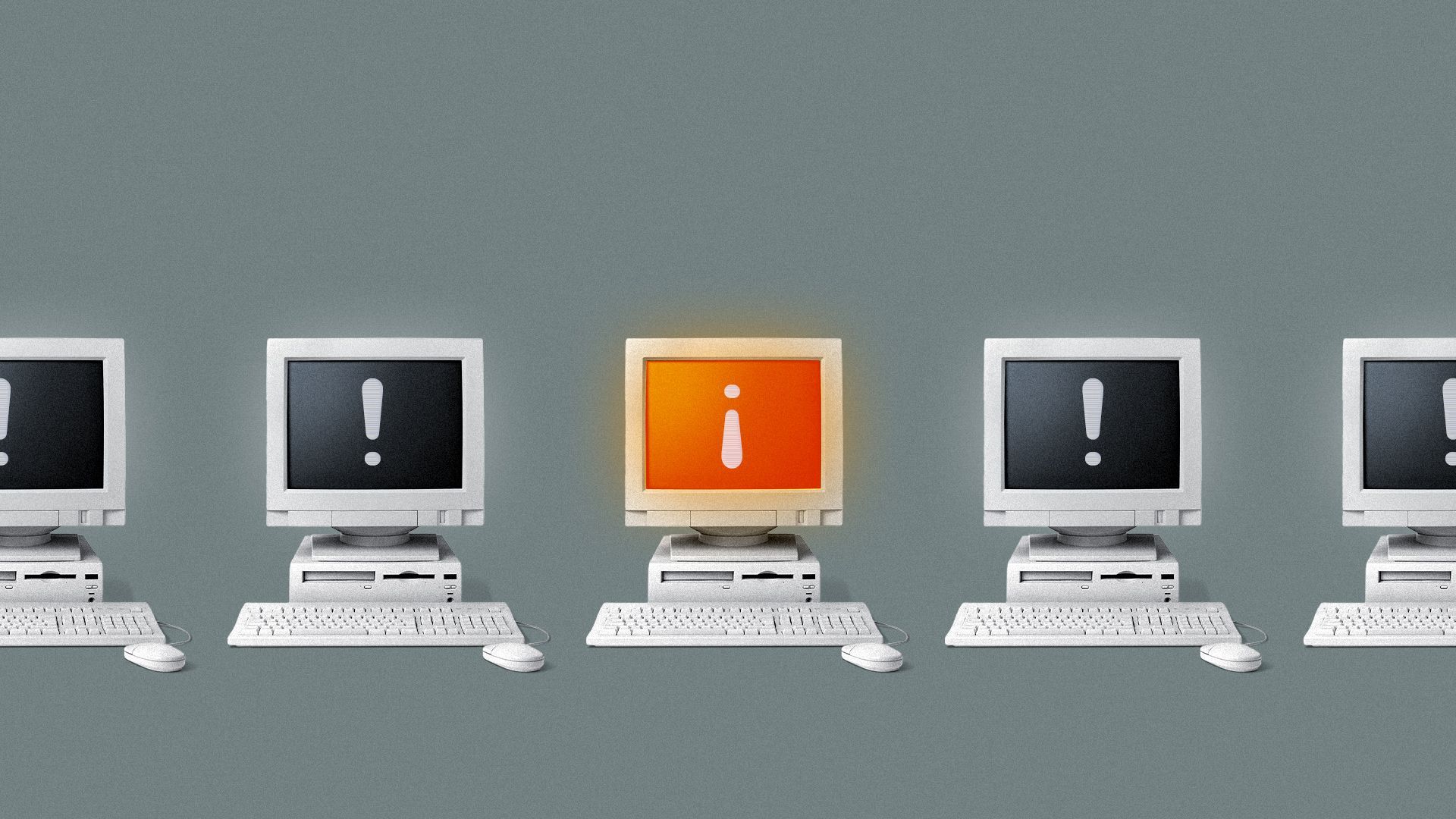 Spanish-language tech and AI are helping crucial services like emergency dispatch centers and college advisers' offices better reach a booming population.
Why it matters: Although Spanish is the second-most commonly spoken language in U.S. homes, most generative AI and technological tools have been available solely in English — but that is changing.
State of play: AI has been used to translate climate change reports and to dub videos on social media, and it's also slowly being used for services such as emergency response.
Carbyne, a software company that provides various services to 911 centers, began offering live translations in Spanish and 13 other languages this year. Carbyne has contracts with governments in Georgia, Texas, Colorado, and abroad.
If a person calling 911 is speaking Spanish, dispatchers get a live written transcript in English, and their responses are automatically translated to Spanish audio for the caller.
What they're saying: "We now use it with every call just for our own benefit," Monica Sanchez, a dispatcher at the Presidio County Sheriff's Office in West Texas, tells Axios Latino.
Although she and the rest of the dispatch team members are Hispanic and know some Spanish, using the AI translations makes the calls go more smoothly, Sanchez adds.
"Some of the dialects are a little bit different in some cases … so we use it to better follow up, check addresses, grasp certain words," Sanchez says.
In the past, dispatchers used to loop an interpreter into the call, which could make them lose precious time, she says.
The education field has also been incorporating AI tools that benefit students, including Latinos.
The nonprofit DataKind has a partnership with John Jay College of Criminal Justice, where 44% of students are Hispanic, to run a predictive AI program that helps identify students — especially those from low-income families — who are in danger of dropping out because of grades or other factors.
Academic advisers then provide support to those students with one-on-one coaching and other efforts.
The AI predictive tool was developed with feedback from students and faculty, and with close monitoring to prevent bias.
In two years, more than 200 students have been helped, boosting the graduation rates by 32 percentage points, the university says.
Now, using funding from Google, the program will expand to six other campuses in the City University of New York network. On average, 30% of CUNY students are Latino, according to the latest available data.
Greater language availability also helps other learners.
Correcto, a start-up language editing tool, was developed to offer AI assistance while writing text, similar to Grammarly, but in Spanish.
Some online learning platforms have developed AI chatbots in Spanish for learners to practice conversational skills.
What to watch: Generative AI tools have been improving their non-English capabilities.
Bard, from Google, began including Spanish text this summer.
Large language model start-up LINCE Zero, developed especially for Spanish language dialects and varieties, launched this July.
Subscribe to Axios Latino to get vital news about Latinos and Latin America, delivered to your inbox on Tuesdays and Thursdays.
Go deeper