Electric plane lands in Florida for Air Force testing after 2,000-mile journey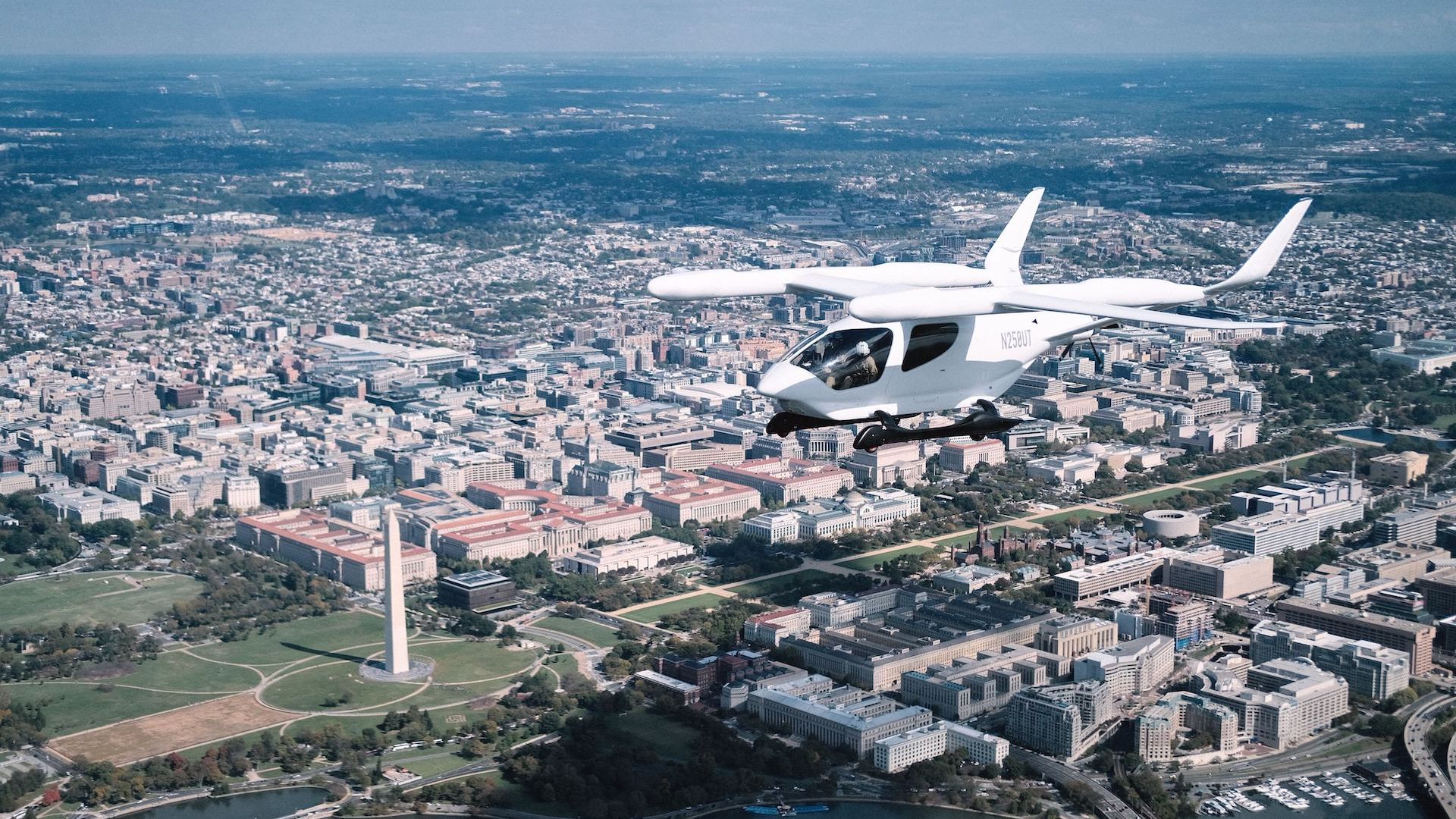 A milestone in electric aviation took place Thursday afternoon, when Beta Technologies landed its ALIA eVTOL aircraft at Duke Field, at Eglin Air Force Base, for a deployment period with the U.S. Air Force.
The big picture: During its 2,000-mile journey from Burlington, Vermont, to Florida, the plane completed multiple short and long distance legs.
Beta is working with the military to test the aircraft for resupply missions, cargo delivery and personnel transport, the company said.
Beta also envisions demand from air cargo companies and biotechnology firms interested in cutting costs and emissions for short cargo feeder flights and organ donation transport, among other uses.
The company recently opened its factory at Burlington International Airport.
It has numerous competitors within the eVTOL space, including Joby Aviation, which also has an agreement with the military.
Zoom in: Beta says it charged the aircraft on its own charging station network during four of its stops, including at a new location near Boston.
Beta has 14 deployed chargers, with another 60 under development, the company said in a statement.
The aircraft flew over Washington, D.C., becoming the first electric aircraft to fly through the highly restricted airspace, before landing at Andrews Air Force Base in Maryland.
What's next: Beta and the Air Force will spend the next few months testing the ALIA eVTOL, with a simulator of the aircraft also on location at Duke Field.
The company has firm orders from UPS, Bristow, Blade and United Therapeutics.
Editor's note: This article has been corrected to reflect that ALIA's 386-mile flight took place earlier, not during the latest 2,000 mile journey.
Go deeper