Mass electric "air taxi" production is finally beginning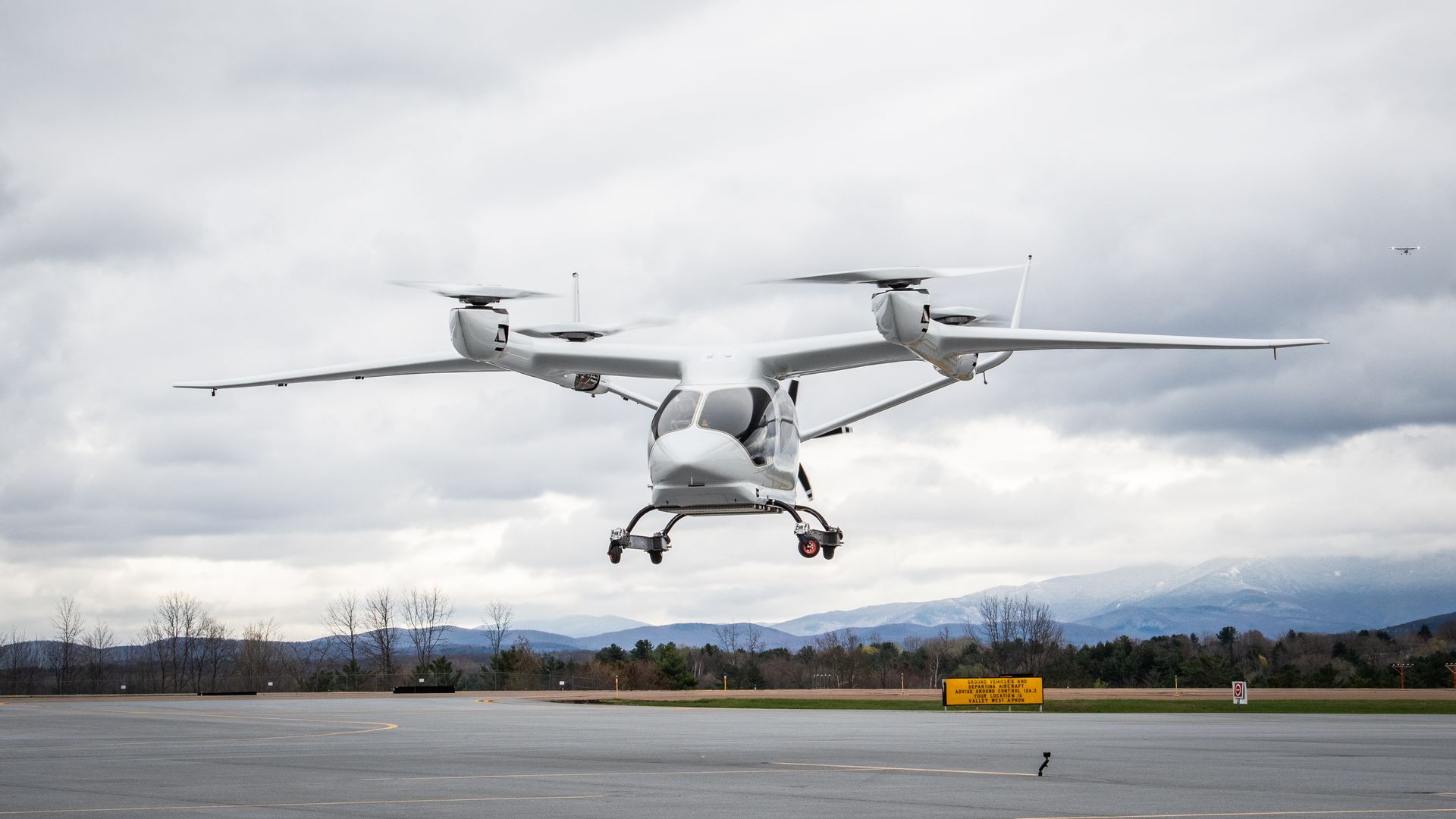 Future-of-aviation startup Beta Technologies has opened the doors of a net-zero production facility, where it will make both conventional and vertical takeoff and landing (VTOL) electric aircraft.
Why it matters: The new, nearly 200,000-square-foot facility is a big vote of self-confidence from Beta, which, along with rivals like Joby Aviation and Archer Aviation, is still working on approval for commercial passenger operations.
Details: Beta's new plant, located at Vermont's Burlington International Airport, is designed to eventually churn out up to 300 of the company's ALIA aircraft each year.
The net-zero facility is powered by a combination of geothermal wells and rooftop solar.
Floor-to-ceiling windows and a skylight are meant to bring in plenty of natural light — in sharp contrast to the florescent overload at the typical modern vehicle manufacturing plant.
There's enough space at the site to double the facility's size if needed later, Beta says.
State of play: eVTOLs are inching closer to flying paid passengers, but that's still years away as Federal Aviation Administration certification process continues.
In the meanwhile, Beta is working with the military and cargo operators to open up revenue streams that don't require regulators to greenlight commercial passenger service.
Rivals Joby and Archer are likewise leaning into Defense Department contracts while they undergo civilian certification.
Joby also recently announced that it's building a major plant at Ohio's Dayton International Airport, while Archer is setting one up in Covington, Georgia.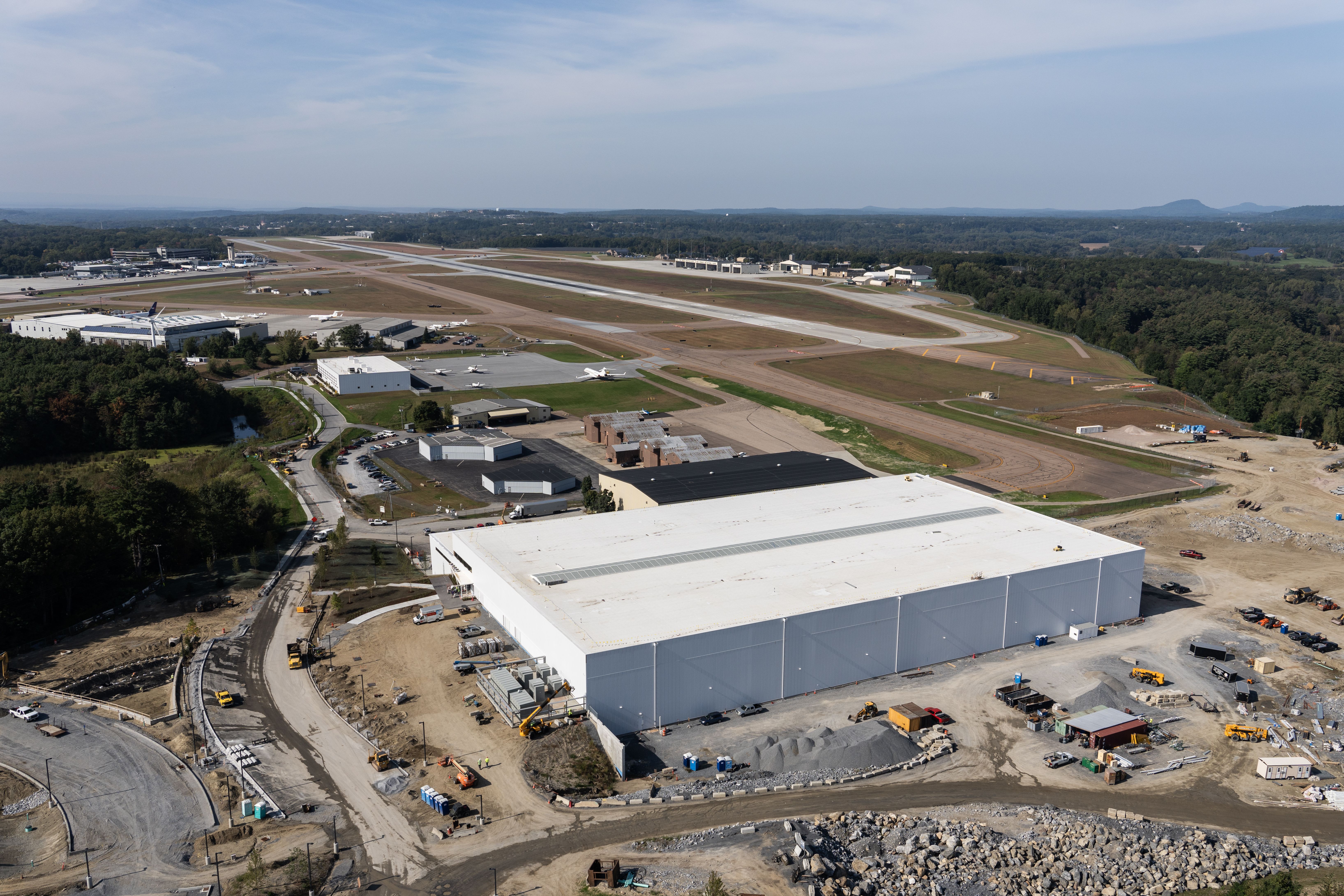 What they're saying: Opening the new facility "preemptively" will improve efficiency, says Beta Technologies CEO Kyle Clark, who adds that it's wise to certify both the aircraft itself and the underlying production methods simultaneously.
Between the lines: Electric aircraft are hot largely because the aviation industry is under tremendous pressure to decarbonize by 2050, and innovations like sustainable aviation fuels will only go so far.
"People want electric aviation so bad that they're willing to invest what I would consider R&D dollars at an operational level to deploy an experiment with these things," Clark says.
Beta has landed orders from UPS and short-hop carrier Blade, Delta Air Lines has invested in and plans to fly aircraft from Joby, and United Airlines is developing eVTOL service with Archer.
Airlines plan to use eVTOLs to carry passengers back and forth from city centers to big airports, skirting road traffic.
What's next: Bigger, more capable electric aircraft, Clark says — despite the many challenges, including weight and battery design.
"We're not just building an aircraft. We've certified our propulsion system in advance of our aircraft so that it can be reused in ours and others' aircraft and provide a platform for adoption."
"Larger aircraft, faster aircraft, more payload, longer range — all that flywheel has to start somewhere."
Go deeper