Scoop: D.C. lawmakers to introduce new bill funding local news via vouchers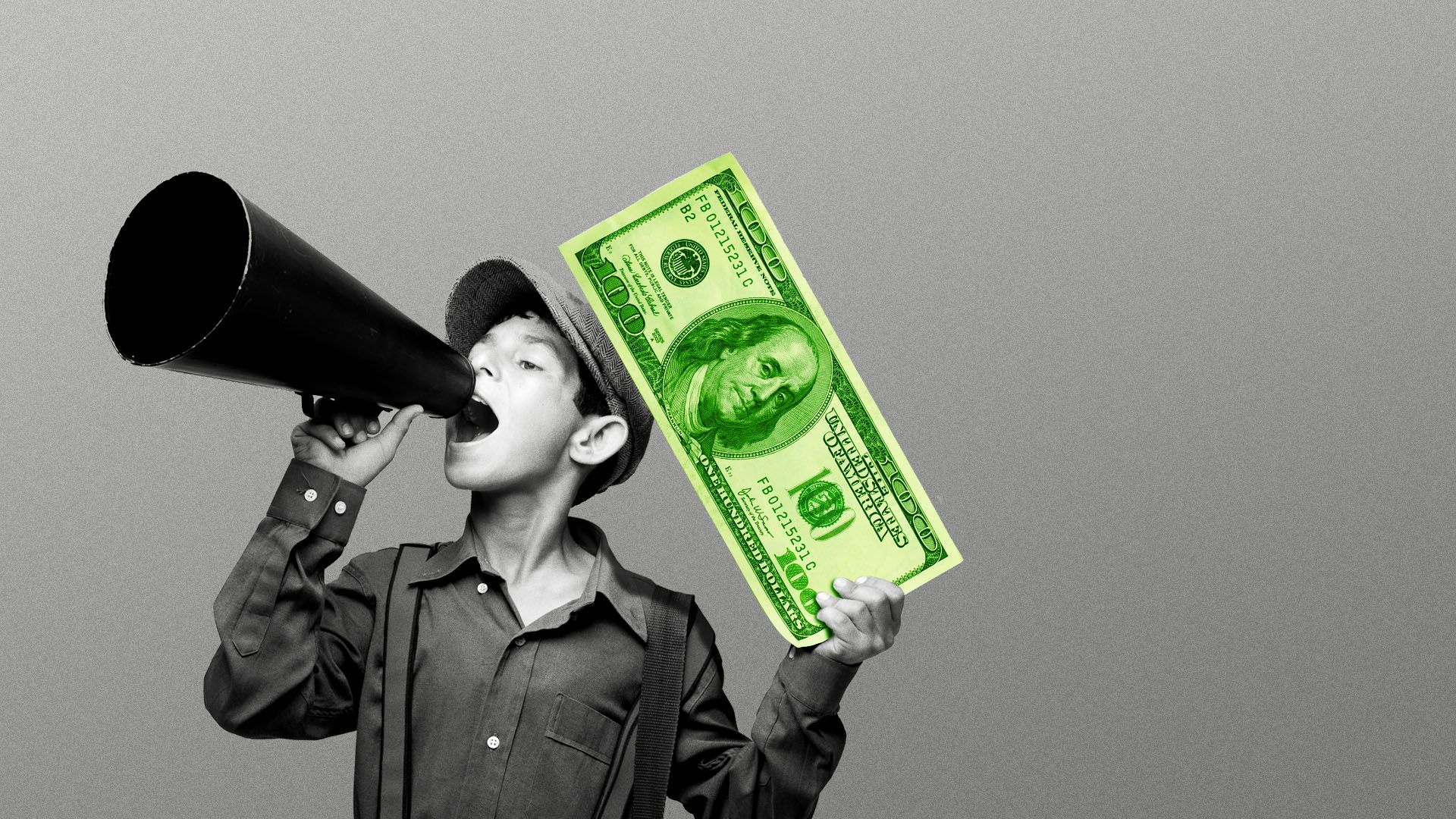 D.C. council members plan to introduce a first-of-its-kind bill that would issue government-funded vouchers to city residents to donate to local journalism outlets of their choice, sources told Axios.
Why it matters: The bill, if passed, would mark the first time a local news voucher program would be implemented by a local government in the U.S.
"It's a big step forward," said Steven Waldman, a longtime local news advocate who is leading a coalition of hundreds of local outlets to advocate for the tax credits.
How it works: Council members Janeese Lewis George and Brianne Nadeau plan to introduce the bill — called the Local News Funding Act — in coming days, sources told Axios.
The legislation would allocate $11 million annually to local news subsidies for D.C.'s roughly 670,000 residents.
Residents could use those vouchers to support any local news outlet of their choice, with the exception of local TV companies.
The money must be used to support non-paywalled content. News organizations will be required to create a separate bank account to accept voucher funds from residents.
Both Nadeau's and Lewis George's office declined to comment.
Between the lines: The bill was designed by members of the Democracy Policy Network, a non-profit, non-partisan network that designs policies that promote democratic initiatives for local and state policymakers.
"We believe that markets alone are not sufficient to provide the level of journalism that we need in a democracy," said Mark Histed, a volunteer with the Democracy Policy Network.
Be smart: Democracy Policy Network has helped introduce other types of government vouchers for civic engagement programs in the U.S., including a voucher program in Seattle that gives residents four $25 vouchers that can be donated to their candidate of choice.
Zoom out: The program is being introduced as local news outlets in the nation's capital continue to cut back.
The Washington Post, for example, is looking to eliminate 240 jobs with buyouts that would trim nearly a quarter of the paper's 89-person metro section.
Catch up quick: The idea of using vouchers to give residents — especially those that may not have the means to buy a subscription — a chance to support local news has been discussed for years by academics and policy experts.
The new bill, according to sources who have seen copies of it, is groundbreaking in that it simplifies and resolves a lot of complex questions experts have raised about implementing news voucher programs.
The big picture: The new bill is part of a broader effort by local governments to find innovative ways to support local journalism, including issuing tax credits, funding fellowship programs and government advertising subsidies.
New Mexico lawmakers passed a bill last spring to allocate $125,000 to expand a local news fellowship and internship program run by the University of New Mexico.
California lawmakers last year passed a bill allocating $25 million to a state-funded fellowship program through the UC Berkeley Graduate School of Journalism that supports local reporting in underrepresented areas.
New Jersey politicians passed a bill in 2018 to allocate $5 million to an independent "civic information consortium" to support local news.
What we're watching: The bill would need the support of seven out of D.C.'s 13-member council to pass.
Go deeper