Dozens of journalism groups join coalition to save local news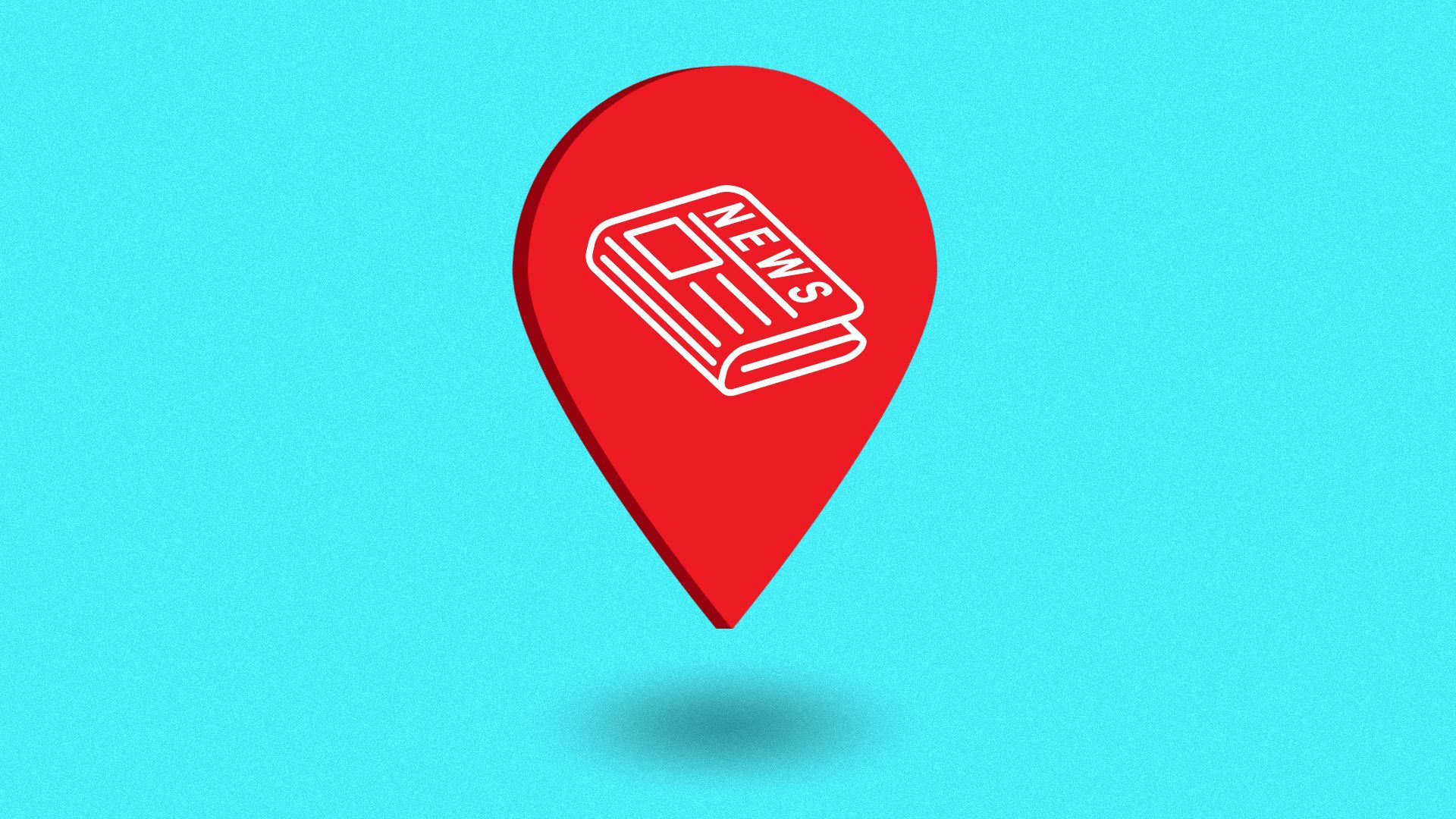 Local journalism groups representing more than 3,000 local newsrooms have come together to create a new nonprofit that aims to save local news through bipartisan public policy initiatives.
Why it matters: If successful, the Rebuild Local News coalition believes its efforts could create thousands of local news jobs across the country.
Details: Rebuild Local News aims to deliver $3 billion–$5 billion in relief for local news companies through philanthropy, business initiatives and government proposals that are focused mostly on tax credits, said Steven Waldman, a longtime local news advocate who is leading the coalition.
If even a fraction of that money was used to hire and retain journalists, the number of local reporters in America "would likely double," RLN argues.
Waldman most recently served as president of Report for America, a nonprofit he co-founded that places emerging journalists in local newsrooms.
The coalition will build on policy work he's been doing for the past two years, including lobbying federal agencies for antitrust reform and pushing banking regulators to make it easier for small media companies serving low-income communities to receive credit and financing to continue to operate.
All policy proposals are created with protections for the First Amendment in mind, Waldman noted.
The group's members include local journalism coalitions that represent thousands of outlets, such as the Institute for Nonprofit News and the Local Media Consortium, the National Newspaper Publishers Association, the Association of Alternative Newsmedia, the National Association of Hispanic Publishers and Local Independent Online News.
It also includes several statewide local news groups, such as the Wisconsin Newspaper Association and the Mississippi Press Association, as well as major journalism philanthropic groups, such as the Lenfest Institute for Journalism and the American Journalism Project.
The NewsGuild-CWA, one of the largest news labor unions in the country, is also part of the coalition.
By the numbers: The coalition has raised around $1 million from philanthropic groups such as the Ford Foundation, Knight Foundation, MacArthur Foundation and others.
Microsoft is the only for-profit backer of the group.
How it works: The group will focus on creating and lobbying for policies at the federal, state and local levels that can win bipartisan support.
At the federal level, RLN will ask policymakers to consider things like payroll tax credits for local news companies and consumer tax credits to incentivize citizens to buy subscriptions to local news organizations. It will also push the government to spend more of its advertising dollars with local news outlets.
At the local level, the group will create model laws, bills or proposals that address key issues targeting local news, such as state investments in local news programs, and make them available to people who would want to model their local policies from those templates. The group is also eyeing reforms, like tax credits for nonprofits or local businesses, that would help incentivize community groups to buy legacy newspapers from hedge funds.
Be smart: The news industry is already represented by a few trade groups, but none are designed to focus solely on local journalism.
The News Media Alliance represents thousands of media publishers, including local and national newspapers and magazines. Digital Content Next represents premium digital media brands. The National Association of Broadcasters represents radio and television broadcast companies across the country.
There are also public interest groups like Free Press and PEN America that advocate for local journalism as a part of what they do.
The big picture: Pressure is mounting on the government to address the country's local news crisis through policy changes, as commercial efforts prove mostly moot.
Newspaper employment has fallen by around 70% since 2006. Newspaper revenues have fallen around 60% to $20 billion since 2005.
Waldman recalls other points in history where public policy was used to protect local news, like The Postal Act of 1792, which subsidized the delivery of newspapers, and The Public Broadcasting Act of 1967, which subsidized local broadcast stations. He argues now is the right time for the government to take further action.
The bottom line: Before the pandemic, "no one was really talking or thinking much about what role government policies could play in this," said Waldman. "We were all focused on new business models, and the increased role for philanthropy and nonprofit journalism."
Now, "we've just all became convinced that public policy was the big missing piece of the discussion," he added.
Go deeper:
Go deeper