Conservative media whips speaker votes for Rep. Jim Jordan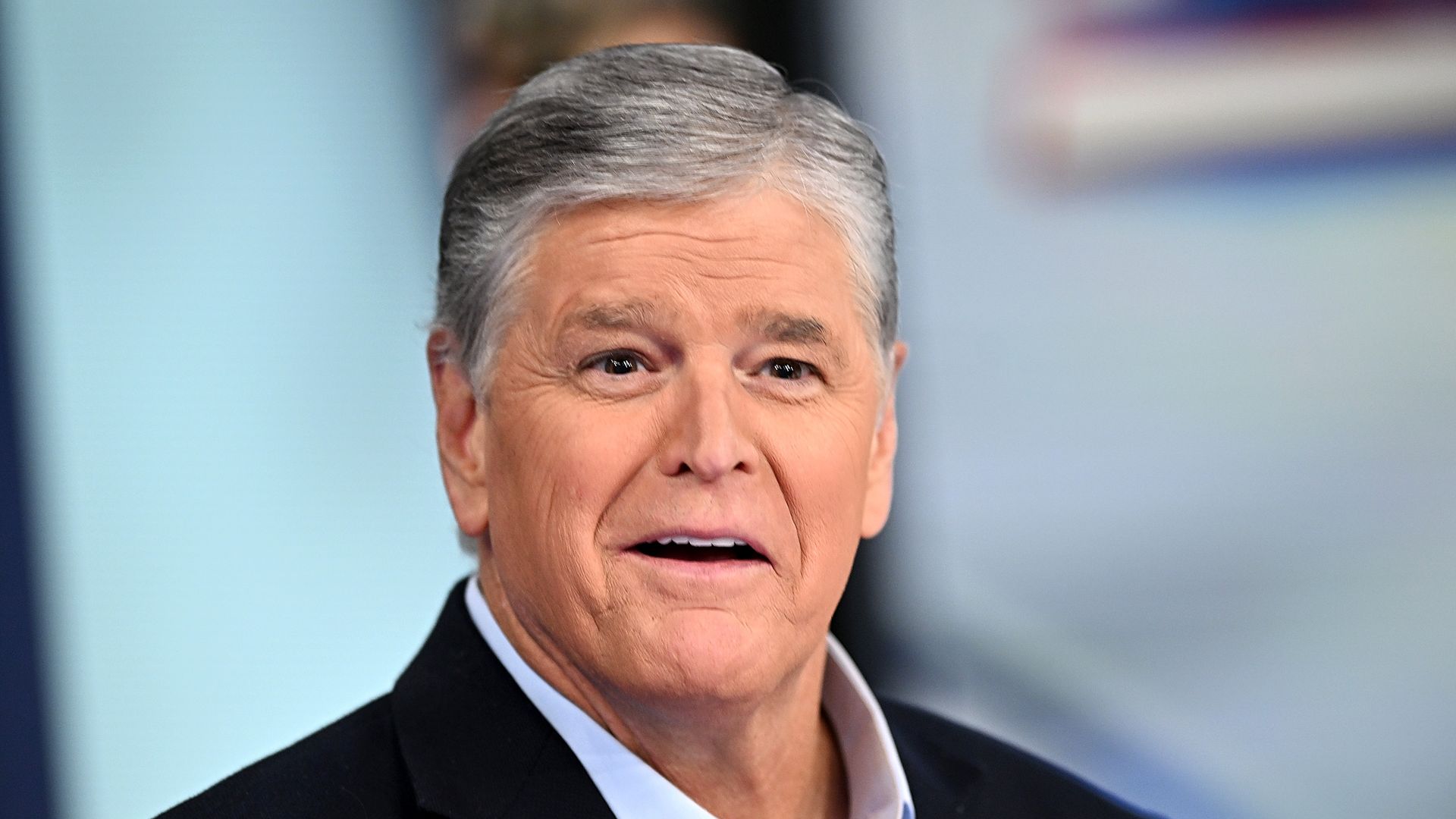 Conservative media voices are urging Republican members of Congress to vote for Rep. Jim Jordan for speaker of the House, helping to boost the congressman's chance of winning the gavel in a vote on Tuesday.
Why it matters: Amid the pressure campaign, a slew of Jordan skeptics has suddenly started to back the Ohio Republican, showing how much power conservative media personalities have over Republican politics.
Details: A producer for Fox News' prime-time host Sean Hannity emailed Republican congressional staffers over the weekend asking a series of leading questions related to Jordan's speaker vote.
"Sources tell Hannity that Rep. xxxx is not supporting Rep. Jim Jordan for speaker. Can you please let me know if this is accurate?" the note, obtained by Axios, reads.
"And if true, Hannity would like to know why, during a war breaking out between Israel and Hamas, with the war in Ukraine, with the wide open borders, with a budget that's unfinished, why would Rep. xxxx be against Rep. Jim Jordan for Speaker?" the note continues.
It asks if there are any conditions that the congressman in question "will choose to work with Democrats on the process of electing a new speaker?"
Fox News did not return a request for comment.
Between the lines: Other conservative voices are putting pressure on voters directly.
"If you're living in a district with a weenie, wishy-washy Republican, call them and politely warn that if they don't elect a truly conservative House Speaker, we will campaign against you. And we will find your replacement. Call your member and tell them to vote for Jim Jordan," tweeted conservative radio host Glenn Beck.
"WarRoom Posse Rise to the Sound of The Guns," wrote Steve Bannon, former Trump adviser and host of the popular "WarRoom" podcast, in response to a report about votes flipping for Jordan, on conservative social media site Gettr.
The big picture: Conservative radio and cable hosts have had an outsized influence on Republican politics for decades. (Fox News, for example, played a critical role in getting Donald Trump elected as president in 2016.)
But more recently, demands by conservative media voices for ideological purity has helped to contribute to the "poisonous incentive structure" that took down former House Speaker Kevin McCarthy, Brian Rosenwald writes for Politico Magazine.
Go deeper