Exclusive: Daily Wire launches kids entertainment app called Bentkey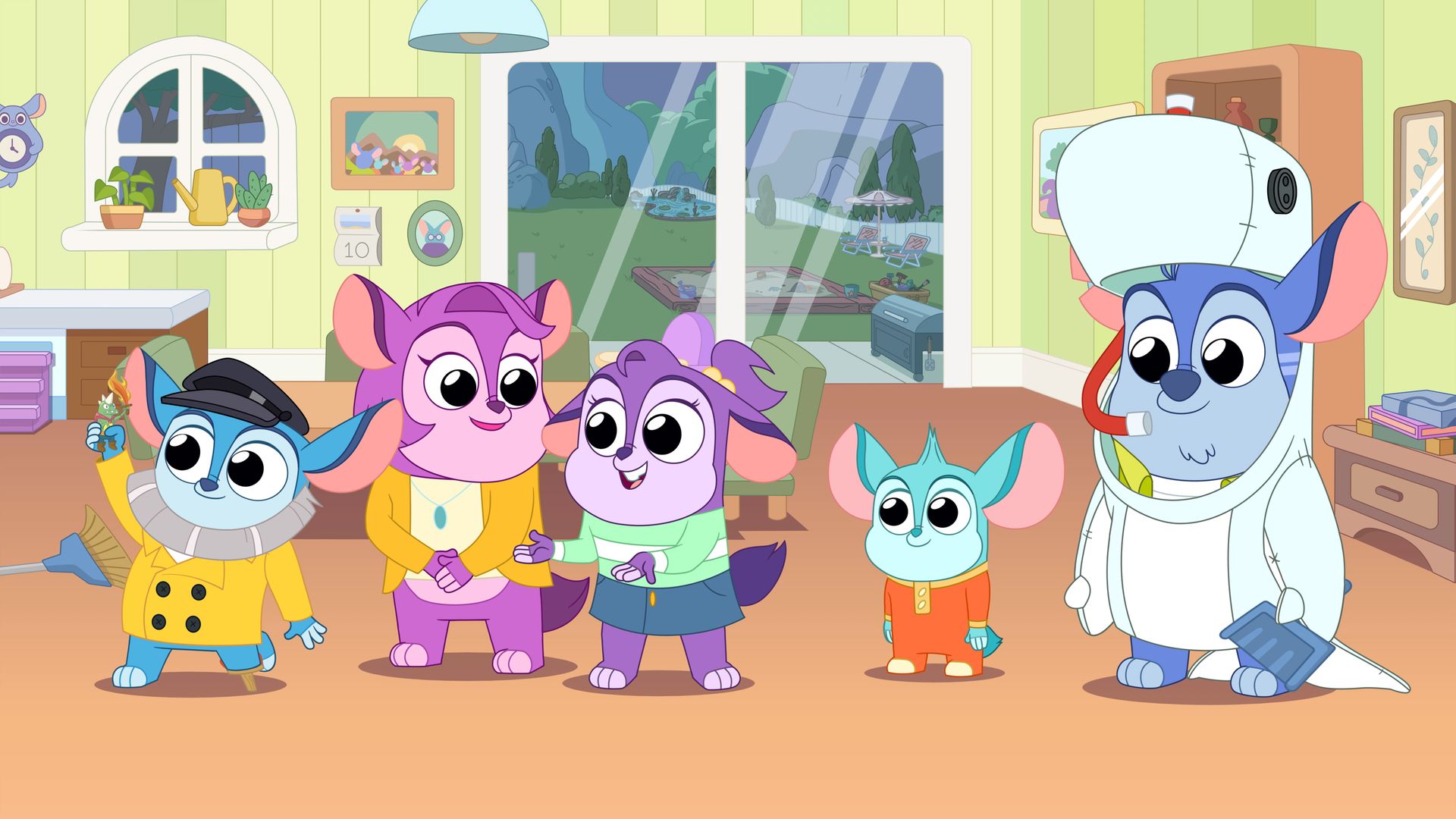 The Daily Wire, a conservative media brand known for its popular podcast "The Ben Shapiro Show," has debuted a new subscription streaming app exclusively for kids entertainment content, called Bentkey.
Why it matters: The new platform, launching on the 100th anniversary of the founding of the Walt Disney Company, was built in response to Disney's positioning on Florida's Parental Rights in Education bill, known as the "Don't Say Gay" bill.
The Daily Wire told Axios last year that it planned to invest "a minimum of $100 million" in the new app over the next three years.
Details: The new app will be available for $99 per year, beginning Monday in the U.S. and Wednesday globally, a Daily Wire executive told Axios.
Subscribers to Daily Wire's general entertainment streaming service, DailyWire+, will automatically get access to Bentkey.
The app launches with over 150 episodes across 18 shows, four of which are original. The rest of the content is licensed.
New episodes of current series will debut on Saturday mornings, a nod to the decades-long tradition of children in the U.S. watching cartoons and kids programming on Saturday mornings.
Programs that will appear on the service include "Chip Chilla," an animated original series about a family of home-schooled chinchillas; "Tish Tash," an animated series about a young girl and her imaginary friend; "Kid Fit Go," an original series about having fun while exercising; and "Jasmine & Jambo," an animated musical series.
What they're saying: In a prerecorded video announcing the launch, Daily Wire co-founder Jeremy Boreing cited Disney's politics, alleging that the firm "pushes all the worst excesses of the woke left."
"It would be impossible to overstate just how big a loss this is for Americans who believe in basic reality. Disney controls the greatest content library ever created," he said.
The new app is being overseen by he same leadership as the Daily Wire. Boreing took a leave of absence as co-CEO in July to direct a fantasy series for Daily Wire+, leaving Caleb Robinson as the firm's sole CEO.
Yes, but: The firm decided to keep its branding separate from Daily Wire's to signal a departure from Daily Wire's focus on politics and hot-button issues.
Bentkey, Boreing said, is about "childhood and wonder and adventure." The app, he added, is "about values and all of the things on which politics are built later."
The name, which was inspired by a bent key necklace Boreing wears, is also the name of The Daily Wire's holding company, Bentkey Ventures.
The big picture: The Daily Wire's push into entertainment comes as the media industry undergoes a radical transformation away from scale-based advertising and toward consumer revenue.
When The Daily Wire was founded in 2015, its business was mostly ad-supported, and focused on podcasts and Facebook traffic.
Today, podcasts continue to be a huge part of the company's growth, but subscription-based entertainment content plays a much bigger role.
By the numbers: When the company began to eye a foray into entertainment a few years ago, its annual revenues were less than $100 million.
Last year, the company told Axios it projected nearly $200 million in revenue for 2022 and that DailyWire+ reached over 1 million paid subscribers.
The Daily Wire was initially funded by Republican fracking billionaire Farris Wilks, but has since relied on its profits to fuel its growth.
Go deeper